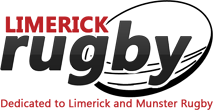 A look at the Champions/Challenge Cups apres Round Two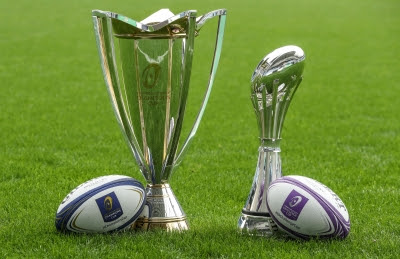 By Frank Quinn
AFTER two rounds of the 2017-2018 Champions Cup it is too early to single out possible pool winners and quarter finalists. However, we can speculate on the early rounds to see who is really in contention in this edition.
Three clubs have the full ten points to get a head start: Pool 1 – La Rochelle, Pool 2 Saracens and in Pool 3 Leinster and it seems ironic that the leaders are in the first three pools.
In Pool 4 the honours are evenly divided – Leicester and Munster have six points each and Racing 92 have five points.
In Pool 5 two clubs are vying for the lead – Bath and Toulon have eight points each
At the other end of the scales – Northampton and Glasgow have no points, Treviso and Harlequins have one point each and Castres in Pool 4 has three points. These five Clubs have an uphill battle on their hands to salvage some pride, let alone be in contention.
Overall three Aviva Premiership Clubs top the tables, the Guinness PRO14 and French Top 14 have one each.
Seven previous winners are in first or second place in the pools: Wasps, Saracens, Leinster, Leicester, Munster, Bath (1998) and Toulon
From an Irish Perspective it is Leinster in Pool 3, who lead the charge and at this juncture it looks between themselves and Exeter, who meet in the back to back December rounds 3 and 4
In Pool 4 the top two – Leicester and Munster meet each other twice in December for a showdown while the two French Clubs Racing 92 and Castres battle it out.
Ulster is third in Pool 1 and was severely trounced by La Rochelle in round two after beating Wasps at home. They now play Harlequins in the next two rounds with a real chance of winning and getting back into contention, but La Rochelle have been very impressive in two five point wins.
Saracens, double winners, has scored an impressive 13 tries and 93 points and they are followed by La Rochelle – 9 tries and 75 points.
Challenge Cup: In the Challenge Cup Connacht is heading up Pool 5 with nine points from the two rounds.
Edinburgh has ten points on top in Pool 4, Newcastle, Pau and Cardiff top their pools on nine points each
In the doldrums are Oyonnax – No points, Enisei-STM and Zebra have one point each, Stade Francais has two and Sale has three points
There are three Guinness PRO14 teams at the top of the pools, one Aviva Premiership and one French Top 14 Club.