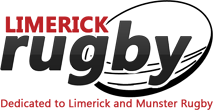 A Night at the Dogs will help to raise funds for Abbeyfeale RFC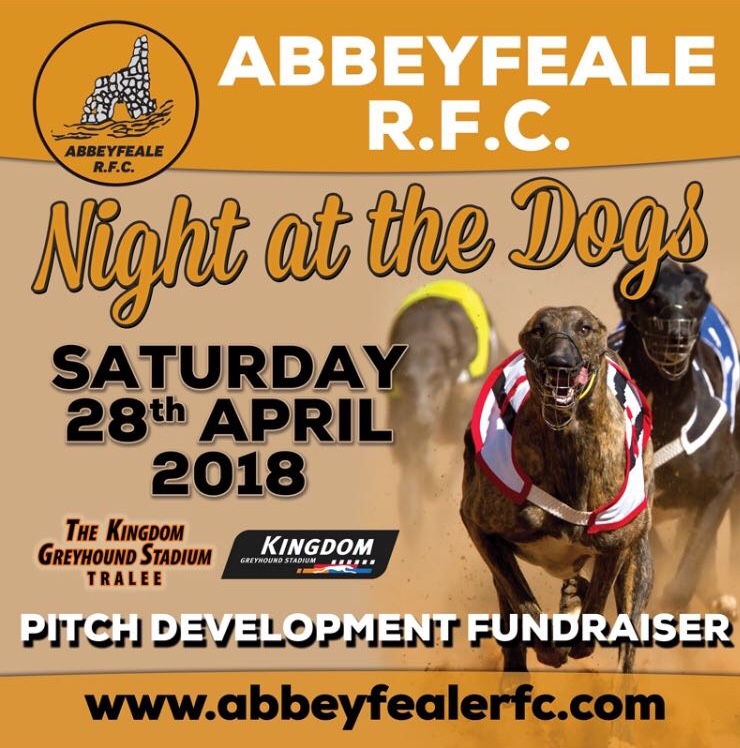 By Conor Prendiville
"Alone we can do so little; together we can do so much." —Helen Keller
WITH the recent weather conditions severely decimating any chance of the club's Minis and Underage setup's from taking part in any training over the last month, the growing frustration among players and parents and indeed, the club as a whole, has lead to the urgent beginning of the process of providing a viable playing surface to cater for their needs. We're delighted to say, that this process begins in earnest.
Having recently secured over €30,000 from the Sports Capital Fund, the club now embarks on another step in its journey to secure additional funding for it's Pitch Development Project, by officially announcing the date of our main fundraising night – A Night at the Dogs!! In association with the Kingdom Greyhound Stadium in Tralee, we will be hosting this event on Saturday 28th April 2018 in Tralee Co. Kerry, for what promises to be a memorable night for all those attending.
Before then, however, we will be having our official launch night for this event at the Grove clubhouse on Monday 19th February from 8pm to 9pm, where everyone within the community is warmly welcome to attend.
As this is a tremendous undertaking by the club to ensure it's future, we are asking all players (past & present), coaches, members and people with an interest in the future development of the rugby club, to attend on the night.
We will give a presentation on the Pitch Development fundraiser and outline our plans for the 'Night at the Dogs' and where people can volunteer if they wish.
With the main event just over 10 weeks away on Saturday 28th April in Kingdom Greyhound Stadium in Tralee, we are looking for a collective effort from the whole community from next Monday night on, to help out in any capacity they can, to ensure the night becomes a success. As the saying goes, "Many hands make light work".
So please mark your diaries and show your support on the night. The launch begins at 8pm.
Don't miss out!!
See you there!!