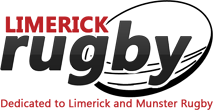 Ardscoil Ris Old Boys mark first competitive season with Webb Cup win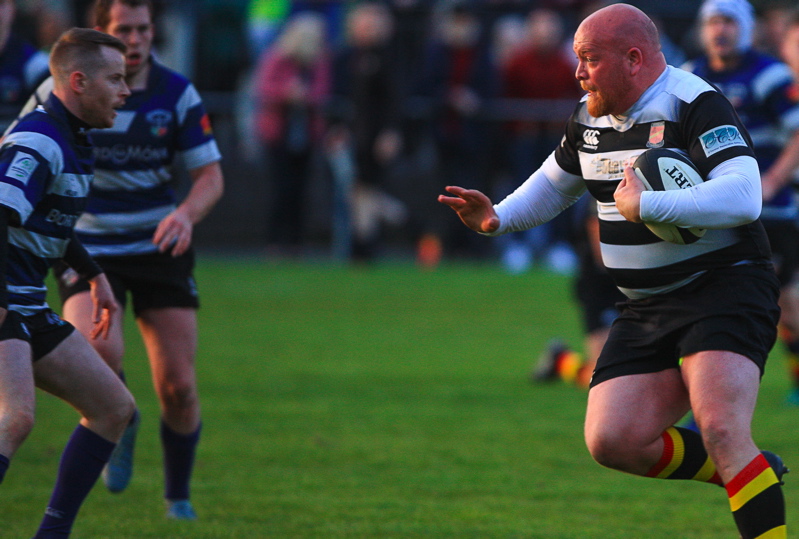 (Pictured, A tough decision for the Old Crescent defender in the Webb Cup final last Friday. Pic, DERMOT LYNCH)
Webb Cup final:
Old Crescent 17, Ardscoil Ris Old Boys 30
PLAYED in St Mary's RFC Grounds in Grove Island last Friday night, Limerick's newest junior club Ardscoil Ris Old Boys lifted the Webb Cup after a gripping encounter. Crescent scored first, Conor Lenihan kicking a penalty after 15 minutes. Ardscoil responded with two converted tries, scored in the 20th and 25th minutes that gave them a 14-3 half time lead.
It was 17-3 five minutes after the restart and 20-3 three minutes later. Old Crescent got back into the game when Niall Liston scored a try, converted by Conor Lenihan to reduce the lead to 20-10 but a third Ardscoil try on 63 minutes extended their lead over the Rosbrien side. A try by Darren Shannon, converted by Conor Lenihan for Crescent reduced the lead to 25-17 but the North Circular Road club closed out the game with another try four minutes before the finish.
Congratulations to Ardscoil OB on winning their first trophy in their first competitive season.