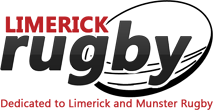 Big PRO14 tests against Ulster for Mike and Stephen to-morrow
By Aidan Corr
48 HOURS after the defeat in Bordeaux, there was a low-key atmosphere last Tuesday as Munster head coach Johaan van Graan and players Mike Sherry (pictured) and Stephen Fitzgerald faced the media for the usual weekly briefing in UL. Even the customary handshakes had a funeral parlour limpness about them and you could sense the deep disappointment following the defeat by Racing 92.
There were no excuses, no ifs or buts, no criticisms but, in the true spirit of this wonderful rugby province, the red camp was gracious in defeat.
Getting back to the level now required to make a determined assault on the remaining games in the Guinness PRO14 Championship will not be a problem for this bunch of players. A home quarter final (probably against Edinburgh) is secured and the way things are looking at present, the winners of that one may meet Leinster in the semi-final.
With Simon Zebo on his way to Racing 92, the door is open for Stephen Fitzgerald to make a bold bid to take control of the number fifteen shirt. I asked him this week which backline position did he favour and he confirmed that with Munster and his club Shannon, he feels most comfortable at full-back. He is also aware that Mike Haley is on his way to the province.
"I'd really play anywhere if Johaan (van Graan) asked me but I am most experienced on the wing or at full-back. It was great to get the chance to go to South Africa for two weeks with the squad. There was a lot of bonding there. I got to know guys like Conor Murray, CJ (Stander) and Peter O'Mahoney a bit better. They were all very supportive.
"On the Saturday I was getting text messages and pictures of Shannon celebrating after they beat UCC in Thomond Park and were promoted to division 1A of the Ulster Bank AIL. My parents were texting and saying that I was missing the celebrations."
Making his fifth appearance in the PRO14 tomorrow, Stephen is getting an ideal opportunity to put his hand up for further starts as the season grinds to an exciting halt over the coming weeks. His form, as well as the contribution from his brother Conor, to Shannon have been significant in their club's successful season and a decent outing against Ulster could see the former Limerick hurler move swiftly from a development contract to much bigger things in season 2018/19.
For Mike Sheery, the next few weeks are also of importance. He spoke of his list of injuries that threatened to end his career and at 29 he is looking forward to his newly signed one-year Munster contract. His performance against Ulster tomorrow will also be watched with interest. He has been playing really well when in the colours of his club Garryowen this season but the step up to the Guinness PRO14 Championship, mostly with Ulster desperately looking for some positive away form, will certainly be a step-up for the hooker.
Good luck to both players.