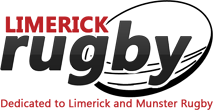 Bonus point wins for St Mary's and Richmond set up hectic finales to leagues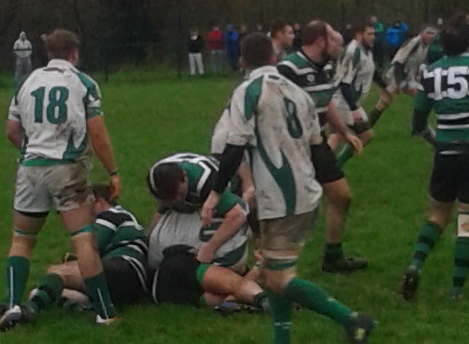 By Aidan Corr
WITH just a handful of games remaining, the destinations of both the Munster Junior League 1 and 2 are going right down to the wire. Limerick city's hopefuls in both divisions achieved their aims today with Richmond getting the required bonus point victory from their visit to Cobh and St Mary's getting the four tries in their win at home to Kinsale. Abbeyfeale drew at home with Clanwilliam, Newcastle West beat Clonmel while Galbally suffered another league defeat, going down at home to Kanturk.
The situation at the top of MJL1 sees Richmond on top with one game to play, a home fixture against Skibbereen. Bandon appear to be the big threat after they got a bonus point win in Jim Slattery Park today against St Senan's and if they can get bonus point victories in their remaining two games, they look favourites to take the title by the narrowest of margins. Bandon play Abbeyfeale and Newcastle West in those remaining fixtures.
In MJL2, promotion is in the hands of St Mary's but they must win their last three games. They are at home to struggling Mitchelstown next Friday night in Grove Island before they face the final two away games against Old Christians and Mallow.
MJL1, Abbeyfeale 15, Clanwilliam 15: This was a thriller of a game with Abbeyfeale looking to be heading to a home victory as they led 15-8 going into the final ten minutes. The sin-binning of three of their players put paid to that ambition and after intense pressure Clanwilliam scored a converted try to level the game near the end.
'Feale started well and looked comfortable at the break with an advantage of 15-8 to their credit. Michael Roche and Liam O'Connor scored a try each, one converted by the ever-reliable Tom Hassett who also added a penalty while an unconverted try and a penalty kept the Tipperary visitors in touch. The home side defended well during the third quarter but it was their lack of discipline that proved costly late in the game.
To Clanwilliam's credit, they hung in, kept chipping away and were rewarded with that late converted try for a draw that at times looked unlikely. The mood in the Abbeyfeale dressingroom after the game was one of deflation but they will be hoping to finish their campaign with good performances in their final two fixtures.
Cobh Pirates 17, Richmond 43: Richmond march on and this bonus point win keeps the pressure on Bandon who have a game in hand over their city rivals. This was another impressive display from the Canal Bank boys who will fancy finishing their campaign with another bonus point victory in their last fixture against Skibbereen.
Richmond led 22-5 at half time and added a further 21 points in a one-sided second half. Kieran Bennett scored two tries and there was also a brace from Keelan Stephenson. Further tries from Eoin Hanley, Mike Kelliher and Ryan Meagher added to the scoreline while Tadhg Bennett kicked four of his seven attempts at the posts from conversions.
Newcastle West 23, Clonmel 17: Newcastle West had to dig deep for this victory but they showed great determination to withstand some late pressure from the Tipperary visitors. Sean Ivess scored an early try for the West while a conversion and penalty gave them trail Clonmel 10-12 at the break. Newcastle West piled on the pressure as the second half got underway and a try by Tommy Kelliher, converted by Sean Herlihy kept them in front. Clonmel's try ensured a tight finish for the home side but a brace of Sean Herlihy penalties ensured victory.
Galbally 8, Kanturk 12: This was a really hard-fought fixture and Galbally can consider themselves unfortunate to snatch another win in their battle for survival in this division. Michael Donovan scored a try for the Bally boys but a Liam Casey penalty was not enough to give them the back to back victories that they sought.
MJL2, St Mary's 26, Kinsale 12: There were some anxious faces in Grove Island when a brace of Kinsale tries had this game in the balance at 21-14 late in the game. St Mary's led 21-0 with ten minutes to go but they struggled to get the much-needed bonus point. Killian Markham and Sean Lyons scored first half tries for the Saints with Paul Loughran kicking two penalties for a 16-0 half time lead.
A third try, this time from Keith McManus early in the second half, gave further boost to the home side but two Kinsale tries in four minutes almost turned this game on its head. To their credit the Saints staged a late revival and Paul Loughran became the hero of the day when he scored the crucial fourth try to set up a mouth-watering final home league next Friday night in Grove Island against Mitchelstown.