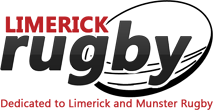 Bruff will have no fears of Midleton in play-off semi-final

By Aidan Corr
AIL 2C: Bruff 26, Midleton 8
WITH the Midleton v Bruff AIL promotion play-off listed for next Saturday at the Towns Park venue, both sides will have almost a week of preparation.
On the basis of what we saw in Kilballyowen last Saturday, the Limerick side will have no fears. The Bruff pack was superb throughout and no doubt Midleton will have to address that as well as their problems in the lineout. A similar game plan from Bruff next week-end could well see them through, but it won't be easy.
Against the breeze in the opening half on Saturday Bruff kept the ball tight against the wind and they went in front after a period of fierce pressure, hooker John Cleary getting the touchdown and Keith McManus getting the conversion.
From the restart, Midleton scored at the other end of the field, Louis Farnham's clever off-load sending Charlie Murphy over but Stuart Lee's conversion attempt saw the ball taken off-course by the wind at the last second. Lee's second kick from the tee got better reward, his right-footed penalty kick splitting the posts as Midleton went ahead 7-8. Reduced to 14, Midleton were under fierce pressure at the scrum and maul and after patient build-up John Cleary was credited with Bruff's second try just before the break.
Midleton showed great determination as the second half got underway. They were camped in the Bruff 22 for long periods but when the home side lifted the siege David O'Grady found good distance with a wind-assisted penalty kick. Urged on by the large home crowd Bruff used their maul to good effect and it paid dividends, referee O'Reilly running to the posts to indicate a penalty try.
Bruff sealed their place in the play-offs with their fourth try, a fine running move ten minutes before time, finished off spectacularly by replacement Shane Biggins with David O'Grady adding the extra points.
This was an impressive display by Bruff and on this performance their sights will certainly be on promotion. Going to Midleton will be a different ball-game and in the opening game of 2C last September Bruff lost 35-8.
Scorers, Bruff, tries John Cleary 2, penalty try, Shane Biggins; conversions Keith McManus and David O'Grady. Midleton, try Charlie Murphy, penalty Stuart Lee.
Bruff: Keith McManus; Cian Clifford, Jack O'Grady, Cian Tierney, Liam Tracey; David O'Grady, Daniel Jackson; Patrick Cleary, John Cleary, Keith Laffan; Thomas O'Dwyer, Neilus Keogh; Michael Cooke, Sean Hartigan, Taylor Jones. Replacements, Robert Coates, Brendan Keogh, Tadhg O'Dwyer, Shane Biggins, Sean D'Arcy.
Midleton: Martin Korterik; Louis Farnham, Maurice Daly, Benji Cottle, Ryan Hogan; Stuart Lee, Josh Deady; Cormac Ryan, Alex O'Brien, Mark Corby; John Gardiner, Charlie Murphy; Steve Hickey, Mark Stafford, Michael Cronin. Replacements, Darragh O'Keeffe, Kevin Brierley, Rob Carey, Mick Daly, Rob Mitchell.
Referee, Helen O'Reilly, IRFU.