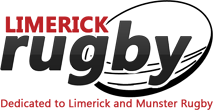 BT 'wall of fame' for rugby star Paul O'Connell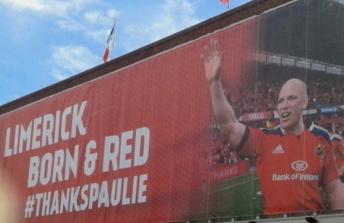 A BANNER tribute to Limerick rugby icon Paul O'Connell, stretching the whole length of the Brown Thomas O'Connell Street store in the city centre (no, the city's main thoroughfare hasn't taken his name just yet), is catching the eye of locals and visitors since it was erected last week.
'Limerick born and red, thanks Paulie,' reads the slogan with a giant picture of the Young Munster, Munster and Ireland 'great' waving to the fans after a victory at Thomond Park.
Erected by Limerick City and County Council, the purpose of this piece of photographic artwork is to thank the Limerickman for his contribution to sport in this region as he sets out on a French adventure with Toulon that looks sure to close the final chapter of his illustrious playing career.
But as Bob Dylan sang in the 1960s, "you can please all of the people some of the time, some of the people all of the time but you can't please all of the people all of the time" with some locals wondering if this is a 'giant' marketing gimmick for the former Todds store.
It certainly is eye-catching!