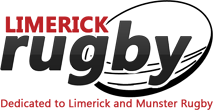 Rugby
By Aidan Corr England 15, Ireland 24 HOW could you describe Ireland's grand slam winning performance today? Full of character, commitment,...

IN recognition of one of Ireland's most brilliant 6/5 Nations campaigns in the history of the competition, the squad, coaches and...
Munster Junior League, division 2: St Mary's 14, Mitchelstown 0 PLAYED before a fine attendance tonight in...