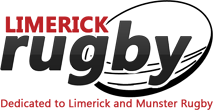 Rugby
(Ireland's coaching staff in serious mood as record defeat beckons) England 57, Ireland 15 DON'T check your eyesight. The scoreline confirms...

THE new season got its toe in the water last night with three Limerick Charity Cup fixtures decided. Predictably, there was...
(UL Bohemian Women's team in recent action) UL BOHEMIAN have the major share of players after Head...