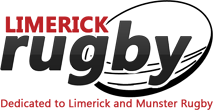 Rugby
By Aoife Danagher AN attendance of 22,054, a thriller of a game, Champions Cup rugby at its very best and a...

ALTHOUGH there was no hint of it this morning at the Munster Rugby press conference at the University of Limerick, it...
By Aidan Corr CITY junior clubs Richmond and St Mary's had home fixtures today. At the Canal...