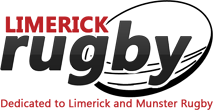 Disappointment for Young Munster in Junior Cup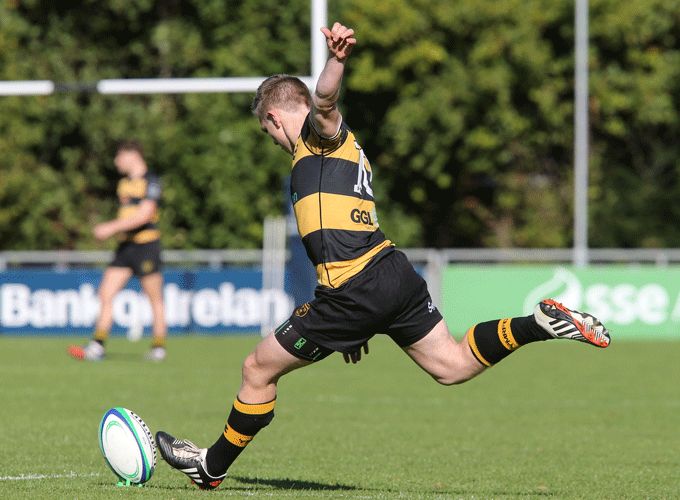 By Aidan Corr
in Thomond Park
Bank of Ireland Munster Junior Cup final:
Young Munster 14, Bandon 27
GOING into today's final, it was obvious that Bandon were going to be a tough nut to crack but when they led 17-0 in the opening half, Young Munster must have realised the task that lay ahead. In fairness to the Limerick side they responded well to go in 17-14 down at the break but, failing to put another score on the board in the second half meant that their aim of back-to-back victories in this competition was not going to happen.
Bandon had lost the two finals they appeared in, 1973 and 1992, but they were really up for it today. First half tries from Christian Mulcahy and Tom Ferguson and two conversions and a penalty by centre Kerry Desmond in that opening period proved crucial. Young Munster fought back with a try from Gary Fitzgerald and another from Paul Downes, who converted both, but they failed to lift their game sufficiently in the second period.
Another three points from Kerry Desmond increased the Bandon lead to 20-14, Young Munster went in search of a converted try to grab the lead but Bandon sealed the win a few minutes from time, Gareth Burton getting over and Desmond capping a good performance with a well-struck conversion that gave his side victory 27-14.
The final whistle was greeted with unbridled joy from the Bandon supporters who had travelled in their hundreds to witness this historic victory, their first success since they first took part in the competition in 1931. Captain that day, 86 years ago, was Kerry Desmond's grandfather John.
Young Munster: Jack Lyons; Tom McHale, Craig O'Hanlon, Cian Clohessy, Michael Vaughan; Paul Downes, Gary Fitzgerald; David Begley, Mark O'Mara, Paul Allen; Aaron McCloskey,Michael Madden; Karl Madden, Elie Mundu, Tom Goggin. Replacements, James Bourke, Conor Barlety, Sena Rennison, Jake Fehily, James O'Connor.
Bandon:Olan Crowley; Christian Mulcahy, Gearoid O'Leary, Kerry Desmond, Gearoid Crowley; Alex Morrissey, Scott Mogford; Colin Jackson, Aidan Slattery, Tim Crowley; Enda Phelan, Dan Swithenbank, Michael Beecher, Gareth Burton, Tom Ferguson. Replacements, Scott Kingston, Mike Murphy, JP Lucey, Mark Bateman, Kevin Lucey.
Referee,Tommy O'Donoghue, MAR.