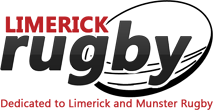 Frank Quinn brings us up-to-date with international rugby news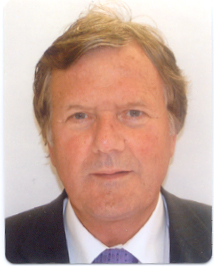 OUR correspondent FRANK QUINN (pictured)has been leafing through the latest developments throughout the international rugby world:
DISCUSSIONS between the Guinness Pro14 league and CVC Capital Partners are being widely interpreted in the media as an indication that the Six Nations may be looking favourably at selling a minority stake to the investment fund.
Media reports recently suggested that the fact that the union-owned Pro-14 competition was on the verge of agreeing to sell around 30 per cent of its commercial rights for around £120m (€138m) would be interpreted as a green light for the private equity firm to secure a similar stake in the Six Nations, having already tabled a £500 million (€575m) offer for the championship.
SARACENS Convert £48M Debt To Shares, £18M turnover
According to accounts filed by Saracens Limited for year-end 30th June 2018, the club have written off just under £48m of debt owed to Premier Team Holdings Limited, the parent company owned by Nigel Wray.
Loans from Premier Team Holdings Limited to Saracens Ltd have been converted into equity, with Nigel Wray owning a 99% stake in PTH Ltd. However PTH Limited owns an 89.8% stake in Saracens Limited.
Saracens posted an operating loss of £3.8m for the year, an increase of £1.1m from the previous year. Those increased costs have been attributed to restructuring one-offs, as well as extra investment in both the women's team and the club's academy.
Turnover, meanwhile, was up by roughly £400k, with revenues of just short of £18m (€20M) for the year. Total revenue at the IRFU is around €85M
They play Leinster in the final of the Heineken Cup in May 2019 – so that will give the finances at the club a lift for the current year.
YORKSHIRE Carnegie To Go Part-Time Next Season
Yorkshire Carnegie are to adopt a new part-time model next season as new investment could not be found.
The former Premiership club have conceded defeat in their battle to regain top-flight status and will operate on a much smaller budget next season as a semi-professional outfit.
This season, their budget of £2.3m is bettered in the Championship by just London Irish and Ealing Trailfinders. But that will be reduced next season.
"It's not a pretty picture," chief executive Gary Hetherington told the Yorkshire Post.
GUY Noves Awarded €1M Compensation From FFR
Sacked French rugby coach Guy Noves has been handed €1m (£870k) by an employment tribunal who ruled he was unfairly dismissed by his employers at the time: the French Rugby Federation.
The FFR was ordered to pay €1 million in the first case of its kind involving the coach of the national team. The tribunal heard that Noves had become the first France coach ever to be sacked, in December 2017, after seven wins from 22 matches alongside 14 defeats and a home draw with 2019 World Cup hosts Japan.
The FFR alleged Noves was guilty of serious misconduct, but a Toulouse labour tribunal decided otherwise.
Noves was originally installed as head coach with a contract that ran until the end of the World Cup in 2019 in Japan. Noves won four Heineken Cup medals as Coach with Toulouse, where he is revered.
CHILDS Succeeds McCafferty At PRL
Premiership Rugby has announced that Mark McCafferty has decided to complete his term as chief executive at the end of the current Gallagher Premiership season in June 2019 and will then become an advisor to CVC Capital Partners, the private equity firm that has partnered with Premiership Rugby to help grow the sport. He will be succeeded by Darren Childs, a leading media industry executive with more than 25 years of experience in senior roles in global media.
McCafferty was a thorn in the side of the RFU during his tenure as C.E – negotiating some very tough deals in connection with the RFU's claim on players for international appearances. In the Gallagher Premiership – the salaries of the players are paid by the Clubs with a fee for playing at international level to be paid by the RFU. McCafferty is destined to stay in the rugby business with his position .
LEONARD Named Lions Chairman
Jason Leonard has replaced Tom Grace (Hon Treas IRFU) as chairman of the British & Irish Lions board.
Lion No 644, Jason Leonard is a three times Lions tourist (1993, 1997 and 2001) and will bring both a player and an administrator's perspective during his tenure as chairman.
Commenting on his appointment, Leonard said: "I am honoured to be asked to be the chairman of the British & Irish Lions and I look forward to working with my fellow board members, former Lions and the executive team to make the 2021 Lions Tour to South Africa a success on and off the pitch. Warren Garland is freely tipped to retain his head coaching position for the next tour to South Africa in 2021.
YOSHIRO Mori Calls For JRFU Reform On His Resignation
Former Japan prime minister Yoshiro Mori called for reform within the Japan Rugby Football Union two days after he announced his shock high profile resignation as the body's honorary chairman, which was reported in the Japan Times.
Citing a lack of vision for the future of Japanese rugby after this year's Rugby World Cup in Japan, Mori said he has told 80-year-old Tadashi Okamura, who succeeded him as JRFU president in 2015, that he must find ways to reform the body.