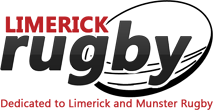 Frank Quinn takes a look at the current international rugby news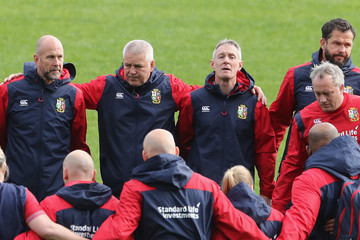 By Frank Quinn
Lions Generate £5m Surplus In 2017
It is understood that the British and Irish Lions tour in 2017 generated a record £5m surplus for equal distribution among the four home countries.
The £1.25m return for each of the home countries provides further proof of the Lions' unique commercial clout. The New Zealanders made not far short of £20m from the tour, which resulted in their best financial year. If you were wondering about player welfare of playing 10 games on tour – there is your answer, Cash receipts and turnstiles do talk
Also the home countries received "compensation" fee for each of their players on tour of €100,000 each, reaching almost a €1m for the IRFU, and the players benefited to the tune of approximately €100,000 each for the honour of wearing the jersey.
Premier Sports Deal Doubles Rights Value For PRO14
PRO14 Rugby have announced the signing of a landmark partnership with Premier Sports and FreeSports to broadcast every game from the Guinness PRO14 live across the UK and Northern Ireland for at least the next three years.
The agreement starts from the beginning of the 2018-19 season and has been reported as being worth around £10m per year – about twice the current value of the same rights.
PRO14 on TV
TG4 is continuing to support the Guinness PRO14 by broadcasting the Championship for the next three seasons.
Rónán Ó Coisdealbha, TG4 Head of Sport, said: "TG4 are very much looking forward to working with eir sport and PRO14 Rugby across the new broadcast cycle which begins at the start of the new season.
For the first time in the Republic of Ireland rugby supporters can watch all 152 games a season of the most exciting club rugby championship in the world across eir sport 1 and eir sport 2, announced as rights holders from 2018-19.
Leinster To Wear Adidas In 5-Year Deal
Leinster Rugby and adidas have announced a five year sponsorship deal that will see the famous three stripes adorn all Leinster match day, training and leisure wear as the official kit partner to all Leinster Rugby teams.
The sponsorship will see Leinster Rugby senior coaches and players begin their 2018/19 pre-season training in June wearing their new adidas kit taking over from Canterbury. We can look forward to a new design and be prepared to shell out euros for the Latest latest jersey for the Blues.
Super 6 Named By SRU
Scottish Rugby have announced the six successful franchises which will form the new Super 6 competition starting in season 2019/20.
The six available franchises have been awarded by Scottish Rugby to Ayr, Boroughmuir, Heriot's, Melrose, Stirling County and Watsonian FC. Franchise agreements will be entered into shortly. this will be a new era for Scotland with players being in a semi pro team with access to the two PRO14/Euro full professional sides. It may prove a better system than academies as the players start off with a local club before promotion to full pro status. With only two full time pro clubs opportunities will be scarce so they may have to look south of the border for experience in the UK.
RWC2019 Tickets On General Sale (Packages: options from £4,000 – €4,500)
Ticket-inclusive travel packages for the 2019 Rugby World Cup in Japan will cost British fans up to £13,195 per person.
All tickets for the international tournament have been released for general sale, with England Rugby Travel providing package options starting from £3,995.
RFU Face Threat Of Action From Frozen Out Hospitality Firms
The RFU are facing the potential crisis of a multi-million-pound lawsuit that could derail their entire corporate hospitality project that is already £30million over budget.
A group of sports hospitality operators have formed a consortium to challenge the RFU plan to bring all their corporate hospitality in-house from the autumn international series in November.
Corporate hospitality is serious competitive business now – for international businesses, but based on the above – very lucrative for the operators
Leicester Tigers Team Up With SeatGeek
SeatGeek has teamed up with Leicester Tigers to power the club's ticketing system next season.
Tigers fans will benefit from a new and improved online ticketing experience that unifies the club's range of products, which includes ticketing, membership, corporate hospitality and season ticket payment plan solutions.
The system also allows for greater flexibility and clarity when selling tickets through SeatGeek's SRO software platform.