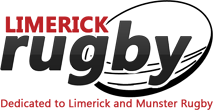 Garryowen and Young Munster advance in Munster Junior Cup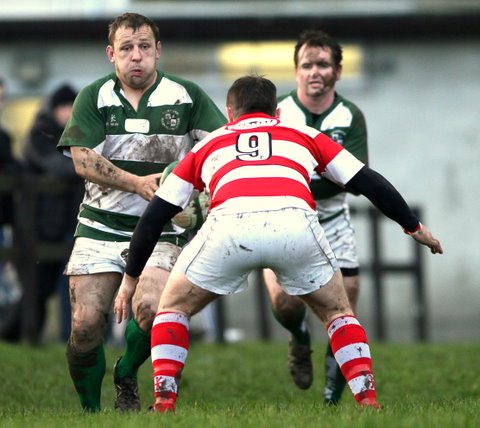 By Aidan Corr
YOUNG Munster and Garryowen advanced to the quarter finals of this season's Bank of Ireland Munster Junior Cup with wins today over Sunday's Well and Mitchelstown, respectively. In the Munster Junior League division one, Richmond boosted their hopes with a bonus point victory away to St Senan's, Newcastle West ran up a big score in Kanturk while Galbally gave their best performance of the season with a fine win over Skibbereen.
Bank of Ireland Munster Junior Cup:
Garryowen 20, Mitchelstown 16: What looked like an impossible task for the County Cork visitors on their visit to Dooradoyle, almost became the shock result of the campaign. Garryowen got throught but there were a lot of anxious faces amongst the home fans with only four points between the sides going into the final minutes. The light blues probably deserved their victory in view of their three tries to one for Mitchelstown but they had to show their defensive qualities in the latter stages to avoid going down to a late score.
Garryowen had their tries from Barry McNamara, Brian Fitzgerald and Robert Meyer while Lorcan Burke kicked a conversion and a penalty, those five points proving crucial at the finish.
Sunday's Well 10, Young Munster 38: The Greenfields club is firing on all cylinders over the past few weeks and they got the better of the Cork side with some ease to advance to the last eight.
The Well had their moments, scoring two tries, but they had no answer to a Young Munster pack that dominated for much of this game. Mark O'Mara scored two tries for the black and ambers with Rob Guerin, Mike Madden, Adam Guerin and Cian Clohessy also getting on the try sheet. Adam Guerin chipped in with four conversions.
In other games in the Junior Cup Kilfeacle beat Castleisland 25-0 and Cashel beat Tralee 32-20.
Munster Junior League, division one:
St Senan's 20, Richmond 33: This game was held up for some time due to an injury to a player but Richmond got the bonus point win they desired to maintain their hopes of another league title. The return of veteran hooker Pat Humpreys (pictured) appears to have inspired Richmond in recent outings and the former Garryowen star marked another outstanding performance with a brace of tries.
Jeff McNamara also scored two tries with a fifth try coming from Jack O'Hanlon. Tadhg Bennett continues to influence proceedings from the ten shirt for Richmond, the former Shannon RFC man kicking four conversions.
St Senan's put up a good fight for most of the game but they just came up short in a hard-fought encounter.
Kanturk 14, Newcastle West 43: The scoreline tells the story of this league game at the County Cork venue. The 'West' built up a 19-0 lead at the end of the opening half and while Kanturk enjoyed a few good spells and scored 14 second half points, they were completely out-played over the 80 minutes.
Martin Mullane, Sean Ivess and Sean Murphy scored first half tries for the winners with Sean Herlihy kicking two conversions. In the second half, Newcastle had further tries from Brian O'Sullivan, Sean Murphy, two from Sean Ivess and two more conversions from the boot of Sean Herlihy.
Galbally 46, Skibbereen 7: They may be in the basement region of MJL1 for most of the campaign, but Galbally gave their best performance of the season with this big win. Michael O'Donovan scored two tries and there was one each from Tom Childs, Brendan Childs, Jack Donovan, Jack Hogan and Oisin Walsh with Liam Casey kicking a penalty and four conversions.
McInerney Cup final: Shannon 6, Garryowen 5: Played on Saturday, this annual thirds final did not disappoint. There was very little between the sides throughout and the excitement was maintained right to the final whistle. Mark O'Connor scored the Garryowen try but it was the brace of penalties from the boot of Shannon's Ronan Hunt that were to prove decisive.