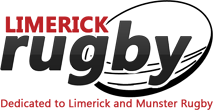 Gavin, Cronin and Skehan selected on Ireland Club squad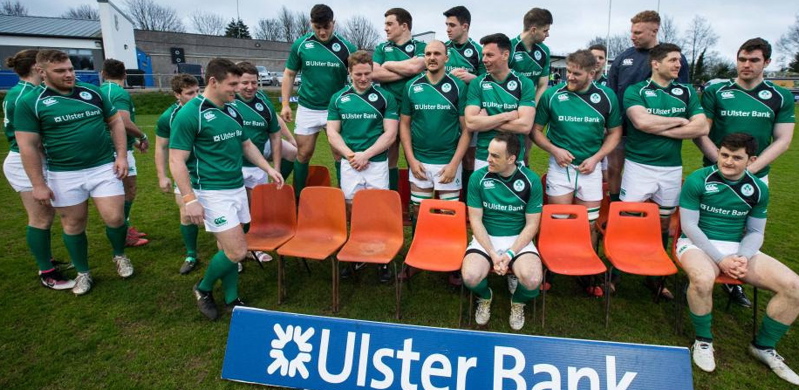 GARRYOWEN half-back partnership, out-half Jamie Gavin and scrum-half and captain Neil Cronin, as well as Colm Skehan of Young Munster, have been selected on the Ireland Club XV squad, sponsored by Ulster Bank. The management team have named a 31-man squad ahead of their games against their Scottish counterparts on the 23rd February in Dubarry Park, Athlone, and in Netherdale in the Scottish Borders on the 16th March.
It is just reward for the trio who have been outstanding all season for their clubs.
Players from 14 different Ulster Bank League clubs across Division 1A, 1B and 2A, have been included in the squad by Head Coach Morgan Lennon and Assistant Coach Johne Murphy but there is a feeling locally that players from Limerick's other six AIL could also have got a call-up.
Neil Cronin returns for his fifth campaign with the Club side and Clontarf's Matt D'Arcy is in for his fourth stint with the side. His clubmate Michael Noone is also included.
From 1A, as well as the Garryowen duo, the squad consists of players from Cork Constitution (2), Dublin University (3), St. Mary's College (3) and Young Munster (1). From Division 1B, 7 players are drawn from Banbridge, Naas, Old Belvedere and Old Wesley. Cashel and Greystones represent Division 2A, with a player each.
Tickets for next Friday's game are available via Buccaneers RFC and will be available on the day.
Ticket prices are Stand €12, Terrace €10, Child & Students €5. Under 16s are free when accompanied by an adult.
Ireland Club XV Squad:
Harry Brennan – Lansdowne FC
Michael Cromie – Banbridge RFC
Peter Cromie – Banbridge RFC
Neil Cronin – Garryowen FC*
Matt D'Arcy – Clontarf FC*
Jack Dwan – Lansdowne FC
Paddy Finlay – Dublin University*
Jamie Gavin – Garryowen FC
Cronan Gleeson – Old Wesley RFC
Fionn Higgins – Naas RFC
Jack Keating – Greystones RFC
James Kendrick – Cashel RFC
Niall Kenneally – Cork Constitution FC
Angus Lloyd – Dublin University FC*
Dan McEvoy – Lansdowne FC
Jack McDermott – Dublin University FC
Joe McSwiney – Cork Constitution FC
Michael Melia – Terenure College RFC
Eamonn Mills – Lansdowne*
Darren Moroney – St. Mary's College RFC
Michael Noone – Clontarf FC
Mark O'Neill – Terenure College RFC
Tom O'Reilly – St. Mary's College RFC
Peter Osborne – Naas RFC*
Eddie Rossiter – Old Belvedere RFC*
Ciaran Ruddock – St. Mary's College RFC
Colm Skehan – Young Munster RFC
Robbie Smyth – Terenure College RFC
Jake Swaine – Terenure College RFC
Alex Thompson – Terenure College RFC
Paulie Tolofua – Naas RFC
*Denotes Previously Capped at this Level.
Ireland Club XV Management
Head Coach – Morgan Lennon
Assistant Coach – Johne Murphy
Team Manager – Maurice Hartery
Baggage Master – David Jermyn
S & C Coach – Cathal Murtagh
Doctor – Stuart O'Flanagan
Physio – Ailbe McCormack
Ireland Club XV Fixtures
Ireland Club XV v Scotland Clubs
Friday, February 23, kick-off 7.30pm
Dubarry Park, Athone, Co.Westmeath
Scotland Clubs v Ireland Club XV
Friday, March 16, kick-off 7.30pm
Netherdale, Galashiels.