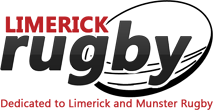 Good news for women's rugby at the IRFU AGM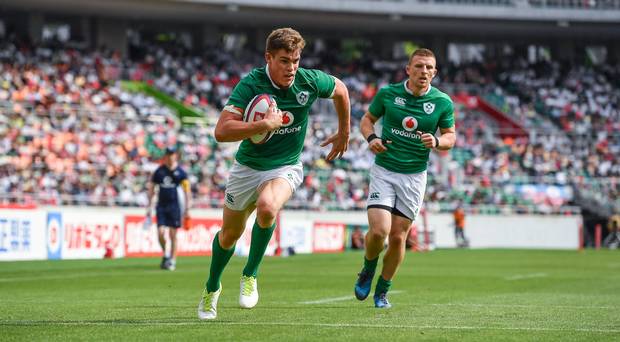 By Frank Quinn
The IRFU held their AGM in the Aviva Stadium at 5 pm on Friday, 14th July, 2017 and issued the following statement on the forthcoming WRWC.
The Irish Rugby Football Union is set to spend up to €1.5 million to deliver the Women's Rugby World Cup in Ireland in August bringing total spend on women's representative rugby to over €3.6m.
The total cost of the tournament is expected to come in just over €4 million with supplementary funding being provided by World Rugby, Government and council funding, partnerships, ticket revenues and sponsorship.
The IRFU is committed to increasing funding to the women's game and supporting its growth by creating a legacy from WRWC17."
It was also revealed in the accounts that Munster Rugby's debt to the IRFU stands at €9.6 million.
IRFU Accounts – for the year ended 30th April 2017:
IRFU's budgeted €4.7m deficit reduced to €2.8m following improved on field performance
The Irish Rugby Football Union announced that its planned deficit of €4.7m for the 2016/17 season has come in €1.9m under budget at €2.8m following an improvement in the performances of the national and provincial teams.
So what really happened to the IRFU finances in the last twelve months to 30th April 2017?
The total expenditure was €79.4 million. Total income was €76.6 million which left a deficit of €2.8M.
The surplus at 30 April 2016 was €5m that means an €8m turnaround in a year. The IRFU say they budgeted for a €4.7m deficit and came in under budget.
From a look at the expenditure it appears that the Professional Game and the elite player professional development cost an additional €5m and rose to €50m in total. This accounts for most of the deficit turnaround of €8m.
The IRFU total assets less current liabilities: €129,188,453.
Tangible fixed assets are listed as: €30,566,898
Where does the money come from; where is it spent:
International representative matches accounts for €73m and other income is €3.5m. 95% of this income is earned on the back of the international team.
Correspondingly they also spend €50m (59%) of all the expenditure generated for the year; this is an increase of 11%
The next big spend is on Domestic and Community rugby at €10.3, up 7% and this total is 13% of annual expenditure, down from 20% in bygone years. This sector of the business is losing out again in 2017.
Administration and overheads comes in at €7.5 M – (Salaries/pensions €3m, professional fees €2.4m) which carries an increase of 18%.
Marketing is €2m, Grounds €2.6m – an increase of 290%, Amortisation €5.9m and Depreciation €1.2m
Tom Grace, IRFU Honorary Treasurer, speaking at the Union's annual general meeting at the Aviva Stadium said: "The Union and Provinces had a good year off the field and this has fed into the Union's financial result for the year with the €2.8m deficit being some €1.9m better than budgeted".
"The combination of prize money and an increase in (sponsorship) contract amounts outweighed the negative impact of exchange rates on Six Nations broadcasting income. Against budget total revenues were €2.9m ahead due to strong Guinness Series gates, impressive Six Nations hospitality, prize-money and share of (European Cup) gates".
"It is not the Union's usual practice to budget for a deficit and we expect to return to break even next season however it is important to note that a number of the Provinces will be budgeting for a deficit this season but that is not sustainable long term and must be addressed."
In the fine print under Domestic and Community: Total cost of €10.2M.
Clubs and schools support is €1.33m, which is 13% of the €10.2 m, the €1.33m is .017% of the €79.4m total spend for the year, and .026% of the spend on Pro Rugby. CEO Philip Browne pointed out that the Union has a club development scheme, based on club requirements in addition to this contribution.
There is a heading for community rugby and other funding at a cost of €2.5m
The biggest spent in this category of the accounts is YDO and Provincial staff at €3.4m and referees at €0.5m.
Professional game costs:
National tours, camps and squads cost: €1m.
National match costs €3.4m
Player and management costs: €37m
Total cost: €41.4
Major elite player development costs:
Womens representatives teams €2.2m
U20's cost: €0.5m
Academies: €2.8m
High performance unit cost €2.6m
Representative matches: Income
International rugby income: €38m
Commercial income €10.5m
Deferred ticket income €14.3
Provincial competition income €10.4m
Joint ventures Rent:
New stadium DAC Annual rent €750,000
Thomond Park stadium Co. rent €9,600
Joint Ventures:
The Union holds 50% of the ordinary share capital of New Stadium DAC (Investment at cost was €108m) and Thomond Park (No cost stated)
Loans to the Munster Branch IRFU stand at €9.6m.