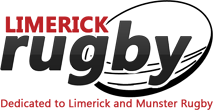 'Humma' marks his return to Dooradoyle with match-winning try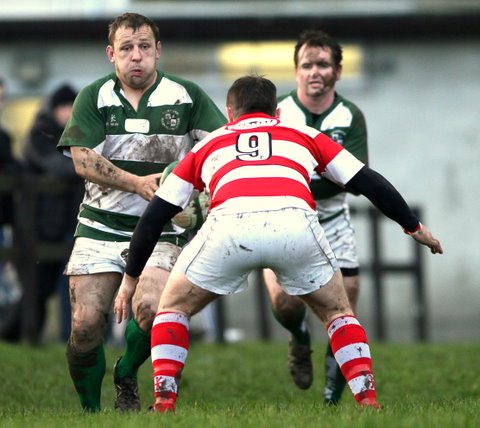 (Pat Humphreys had a triumphant return to Dooradoyle)
By Aidan Corr
IT'S been a great day for Limerick's junior rugby teams. St Mary's return to Munster Junior League division one with an emphatic victory in Mallow, Richmond march into the Junior Cup semi-finals with a shock win over Garryowen in Dooradoyle and Galbally could have saved themselves from relegation with their victory in Youghal.
In the other Bank of Ireland Munster Junior Cup games down for decision, Young Munster lost to Cork Constitution in Tom Clifford Park while the Shannon v Kilfeacle and District match, penned in for Coonagh, did not take place due to a bereavement in the Tipperary club.
Munster Junior Cup, Garryowen 3, Richmond 14: Returning to the ground where he enjoyed some of his highest achievements, 41-year-old Pat Humphreys put in a man of the match performance for the Canal Bank side as they caused a major upset with this win over the light blues.
The hooker's second half try was the score that put this result to bed after the home side had levelled the game at 3-3 early in the second half. Fielding a strong side, much was expected of Garryowen in this quarter final but with Richmond eager to make up for their near-miss for the MJL1 title the previous week-end, this was always going to be a close encounter.
Tadhg Bennett has been a major influence in the green and white jersey since his return from Shannon and again in this game, his contribution was significant. The outhalf's penalty was the only score of the first half, Garryowen levelled it on 48 minutes thanks to a penalty from Harry Byrne but that was to be their last score. They were unfortunate to have a try disallowed but Richmond saw out the win with two late penalties for a place in the semi-finals against either Shannon, Kilfeacle and District or Newcastle West.
Young Munster 10, Cork Constitution 16: This was a hard fought game in Tom Clifford with the Cork side qualifying for a semi-final meeting with Clonmel. The black and ambers put in a spirited last quarter but they just could not break down a stubborn 'Con' defence.
MJL1, Youghal 3, Galbally 12: This was an important win for Galbally and unless there is another Munster team relegated from the AIL, they should be safe from the drop from this division. Youghal put up a brave show but could only muster that single penalty score while Galbally scored two tries, one each from Joe Gowes and Mark Sweeney. Jack O'Mullane was successful with one of the conversions.
MJL2, Mallow 0, St Mary's 22: Their biggest support of the campaign travelled to the Count Cork venue for this make or break game for St Mary's and they were not disappointed. Victory would have confirmed their return to division one and the side did not disappoint. They led 14-0 at half time thanks to a try each from Darragh Fitzgerald and Barry Duggan and two conversions from Paul Loughran. An early Paul Loughran penalty eased the nerves of the Saints early in the second half while Tommy Galvin's late try was greeted with glee by the blue and white supporters.
Webb Cup, Garryowen 37, Richmond 19: These two teams were locked together at 15-15 the previous week-end and there were no arrangements for extra time. This time Garryowen made no mistake and they marched on in this competition with some ease. The light blues had their scores from Charlie Colling, Conor Downes, Adrian O'Donoghue, Kevin McEvoy and Mike McElligott, a try each. The boot of Kevin McEvoy contributed two penalties and three conversions.