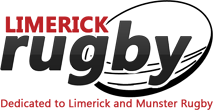 Johnny Sexton interview at the MACE 'Going the Extra Smile'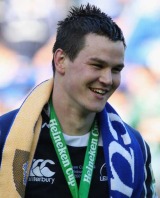 IRELAND rugby star Johnny Sexton visited Caherline National School, Limerick, to deliver a coaching masterclass to students as part of the MACE, "Going the Extra Smile" campaign.
Caherline National School won the prize thanks to their random act of kindness in their local community. MACE, Ireland's longest serving convenience brand, is rooted in local communities with over 160 stores nationwide.
Jonathan gave this interview in connection with the MACE 'Going the Extra Smile' event:
How important, with the World Cup to come, was it for you to finish such a roller-coaster season on a high with Leinster's Pro14 victory?
JS: It was a boost because it was tough up to that point. We had a lot of high points during the season – some of Leinster's performances in Europe, the All-Blacks game, the French game in Six Nations – but also a lot of lows.
The Wales game was like a Cup final and then there was the European Cup final against Saracens. Those losses will live with you forever, so to put a small high point on the end of it, it does change your form for the summer holidays.
But it really doesn't gloss over the losses. We were really devastated by the Wales game and European Cup final and they will go with us for the rest of the season and our careers.
I know there's a cliché about 'only learning when you lose' but when win you do learn something, you learn how good it is, you learn everything that goes with winning, the celebrations and the memories you make. Those are the moments that you live for, that you play the game and try so hard for, so they are important.
Of course you learn things from losing but you also miss those winning moments so I think we're in a good place now. No matter who's going to the World Cup they've all won things – whether with Ireland or European Cups with Leinster. Everyone going to Japan knows what it's like to win and also what it's like to lose and I think that's actually the best of both worlds.
Ever since the Six Nations there's been talk that Ireland 'peaked too soon' or 'peaked in 2018′. Could there be some truth to that?
JS: If that's peoples' opinion that's their opinion and there's nothing you can do about it but I don't think we've peaked.
I didn't think we'd peaked when we won the Grand Slam and I didn't think we'd peaked when we beat the All Blacks either.
It's amazing how peoples' opinions can change in the space of a couple of months. We beat the All Blacks and all the (public) talk was 'nothing's going to stop us winning the World Cup' and then, three or four games later, we're the worst team ever and people think we peaked.
Look, we've got time together now to really work on things through the Summer. We'll have some games beforehand to try and find our form and hopefully go to the World Cup knowing that, on our day, we can beat anyone but also have that fear that, on any day, we can lose to anyone as well. I think that's a good place to be. You always need that fear factor and that confidence as well. We've got a mixture of both and I think that'll bode well for us.
We've a game against Italy in eight weeks, then away to England and then two more friendlies against Wales so it'll be a big summer before we start the World Cup. Those first two games against Scotland and Japan are definitely the most important.
You're obviously looking forward to it but are World Cup summers not exhausting for players now, given the hectic club and international calendar?
JS: They are but they're probably a lot tougher for other countries because they don't get as well looked after as we do.
In countries like England and France the clubs have all the power, the national team doesn't have the pull that the IRFU does, and that's one of the big advantages we have in Ireland. I've only played 21 or 22 games so far this year so, compared to players in some other countries I still feel fresh and I'll probably still do a little training on my holidays. We really get looked after extremely well in Ireland.
Was it particularly important to beat Glasgow in the Pro14 final given that quite a few of their players will feature for Scotland in your World Cup opener?
JS: I don't think so. That's a one-off game. Glasgow had come to Leinster a few weeks before that game and beaten us at home. The World Cup game against Scotland will be very different personnel-wise. We'll have a mixture of players from all the provinces in the Irish team and we're going to have to gel. Scotland only have (players from) Glasgow and Edinburgh but they've also got guys like Greg Laidlaw and Sean Maitland playing in the best clubs in Europe that they'll be calling on as well. It's going to be an extremely tough game and we're going to have to in top form for the start of the World Cup.
Do you regard the World Cup as very much 'unfinished business'?
JS: Yeah and for everyone that's going its unfinished business. We feel we maybe let it slip at the last World Cup and there's been some regrets from some of the other ones I was at too.
In 2011 we had that quarter-final against Wales, knowing that if we won that – and we'd beaten Wales a few times – that we could have had France in the semi-final. So, there's always those regrets. That's why we'll be working extremely hard over the summer, to make sure we try and close those small margins in our favour and make sure we come away having done something special.
Was having to sit out the quarter-final v Argentina in 2015 one of your toughest days ever?
JS: It was a double blow having missed most of the French game. Having to come off early in that (French) game was probably tougher because when you're in the game, actually in the contest, the last thing you want to do is come off so that was probably harder.
Also, when you come off injured (25th minute) and we're playing seven days later it's always going to be very tough to turn it around, so I kind of knew when I came off against France that I was going to miss the Argentina game.
Sitting and watching that then was very, very tough. You want to be out there with the guys, contributing with them and being in the dressing room afterwards was probably the lowest point, watching the lads suffering and not being part of it as well.
Does the fact that its Joe Schmidt's last tournament add motivation and strengthen Ireland, or does sentiment like that have nothing to do with professional sport?
JS: It's hard to know. People have been coming up with conspiracy theories after the Six Nations, that we under-performed because it was Joe's last campaign etc… but it had nothing to do with any of that.
Joe's legacy will live on no matter what.
He has had the best record by a mile of any Irish coach. No matter what happens between now and then end of his tenure, no one's come close. What he has taught us will continue to live on through the players and the coaches that have worked with him. When Andy Farrell takes over he's not just going to discard everything Joe did, a lot of what we've done over the last few years will continue, that's Joe's legacy.
I don't think it's anything we'll speak about but, at the same time, we are conscious of the fact that we want to send him off on a high. There's players too that will finish up at the end of the World Cup, that will be playing their last games in green, that we'll want to send off on a high too.
So all of that stuff will be going through your head but, when it comes down to an actual game and what's happening in it, it probably doesn't matter so there's not much point in talking about it. It's not going to make the performance better or worse on the day.
What makes World Cups so special? Is the atmosphere very different from Six Nations?
JS: World Cups are pretty special because you feel like the whole country gets behind you. Sometimes you kind of lose sight of it because you're so wrapped up in a bubble away from the country and what's happening at home.
For me I always think back to soccer World Cups and any big soccer tournaments that Ireland were involved in and think about the hype about it at home, when everyone's just living for that next game.
The support we get even away brings you back to that. Even though we're in Japan for this one I'd say we'll still get a crazy amount of Irish people over there. That's always the way with Ireland and makes it very special for us.
In 2015 the (World Cup) matches were like home games for us – that was the hardest part of losing to Argentina. The Millennium (stadium) was like a home venue for us that day, just packed with Irish people. They were incredible.
I even remember sitting and watching Ireland v Romania in Wembley, there were 80,000 Irish people, for a game we weren't expected to lose! People still travelled and supported us like that and that was just incredible for everyone involved.
So we're hoping to make some of those memories again at this World Cup but come away with a better result.
What, if any, is your previous experience of Japan?
JS: Just when I was 16. I went there with my school on a rugby tour, but I didn't see much of the country. We stayed in one venue, in a dormitory, 40 of us from the same school in one dormitory in a building with five dormitories, so you can imagine what that was like! We didn't get much of a feeling for Japan so I'm really looking forward to it.
I can't even remember where exactly it was, but it was close to Nagasaki because I remember we went there to view the sites and study its history.
We know you've studied legendary NFL quarter-back Tom Brady in terms of elongating your career. He has a very extreme diet so have you adapted any of it or do anything dramatic?
JS: Not really, nothing as drastic as Tom Brady anyway! I'd take some vitamins and supplements, a lot of the older lads on the team do. Things that that might help with your muscle tissue as you get older, like collagen, which you get in chicken broth. There's been some good studies on that.
But over the last few years I've learnt a lot about my own body and what it needs and met some really good people that have helped me to find ways to train and keep me fit. There was a period, three years ago, when I was really struggling with injuries and I couldn't seem to get a run of games. I learnt a lot about my body through that period and I think those setbacks will actually stand to me now for however many years I have left in rugby.
In Japan we'll have our own diet anyway but when we're there it would be rude not to eat sushi and it's a good option for training too so I'm sure we'll have plenty of it.
Have you any time for some holidays this summer before you go back into camp with Ireland?
JS: We've got three weeks off before we go back to Ireland for two weeks training and then we have another week off so we are having a kind of staggered holiday with the family.
We're going away next week to Portugal for a week, then it's back training for two weeks and then I'll try and get away to Portugal again for another few days with the kids again.
We're staying in two different places in Portugal, we were there last summer. It's a great spot to go, great sea and beaches and the restaurants are pretty kiddie-friendly with bouncy castles and face-painting, so it's a really clean, friendly place.
You have three children. Are you already teaching them about healthy eating?
JS: Luca is 5 later this month, Amy is three and Sophie is 10 months. They teach them pretty well about healthy eating in school so it's often Luca telling me that vegetables are healthy and all those things and asking me why I don't eat all my vegetables. Obviously, I try and play a role in that – encourage them to eat healthily and get the out of the house and exercise – but we're very lucky with the schools they go to. They're taught very well about nutrition.
Do you have any weaknesses diet-wise or just cut out all the sweet stuff?
JS: No, I think there's always a place to have your treats or cheat meals after games. Probably the hardest part for me is when you've finished dinner and the kids have left-overs of whatever they've been eating. The hardest thing, to be honest, is not to finish it off for them!