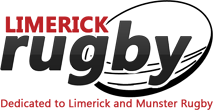 Joint leaders Ireland already looking like grand slam contenders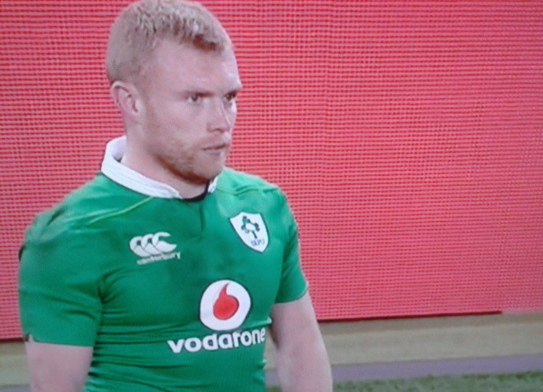 By Frank Quinn
(Pictured, Keith Earls, is having the best season of his career)
THERE are only two teams in the 6N that can win the grand slam. It is us and them (the them is England).
We head England (by a 2 points difference in scoring) to sit on top of the 6N table, both on 9 points after 2 rounds
Both of us have played Italy, big bonus point wins, so I may as well start with them. Italy are bottom with a minus 68 point deficit, they are a poor side under Conor O'Shea. It is based on the two club sides Treviso and Zebre (plus Sergio Parisse) who have won 10/28 games in the Guinness PRO14 this season and one game out of 12 in the European cups and this is their best season. It is a learning curve for Conor and he is optimistic that he can perform a miracle.
Make no mistake about it, the Six Nations need Italy for the international test matches they provide.This is five extra games and on Saturday they were party to a full house at the Aviva, at top prices for an estimated €5m gate. There was some idle talk in the papers after the game to drop Italy from the 6N.
They will not be fired /relegated or demoted as long as they can turn out a match squad of 23 players, it has been suggested that they were a better squad with most of the team playing abroad. They beat us in 2013 in Rome 22-15. World Rugby, 6N and the Italian Federation must find a way to assist Conor ,the national and Club teams to have a game plan that suits their squad of players in all the relevant competitions. They will be shown no mercy by the other three 6N teams, who will want to collect their bonus points in 2018. Wales with two bonus points and a win sit third on 6 points and in the last seven tests against us, we won 2, lost 4 and drew 1. This is the next game for us in round 3 at the Aviva on the 24th Feb at 2.15 pm. England beat them 12-6 and there was a hotly disputed try attempt by Wales which was disallowed by the TMO. With their record and Warren Gatland's ambition this is an exciting prospect in store for us. Like us they have injuries to top players (Halfpenny in warm up) but have a decent squad with Scarlets, the current PRO14 champions, supplying the bulk of the players.
Scotland play England in the next round at Murrayfield and even though Scotland did beat France, England will start firm favourites. Scotland benefited from complete indiscipline by France and conceding very kickable penalties to give the game away. Still everyone likes to beat England and Scotland are in this taxi, driven for a win. A good November followed by the no-show against Wales makes them inconsistent. England beat Wales and Italy and under Eddie Jones are proving very difficult to beat – hence the favourites tag
France play Italy.
Well what about Ireland, we need the fit A team on the park, rule out Josh and Robbie and maybe a couple of more doubtful injured players.
James Ryan was not fit for Italy, Furlong came off, Conan came off , Henderson came off – All on the doubtful list – two weeks to make it. Still the rest of the back five remain: Kearney , Stockwell, Earls, Aki with the Murray – Sexton partnership.
In the front row Best is captain and plays, the McGrath/Healy interchange is working and Porter in for a possible injured Furlong. In the second row Ryan will have had his three weeks to recover and will be selected with Henderson. The back row is tricky. Peter O'Mahony is the only certainty and I think CJ did really well coming on for the second half against Italy, Dan Leavy did exceptionally well in coming on to replace Josh in Paris but was not as impressive against Italy, Jack Conan could be in for a call up in a reshuffled back row
Fixtures: Round 3 (Round 4 is the 9-11 March)
Friday 23rd: France V. Italy 8 pm
Saturday 24th: Ireland V. Wales at 2.15 pm and Scotland V. England 4.45 pm
Betting: Ireland 2/9 Wales 10/3, Scotland 11/5 England 4/11
Outright: England 10/11 Ireland 6/5 and Wales 12/1.