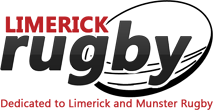 Little surprise that IRFU want to extend Joe Schmidt's contract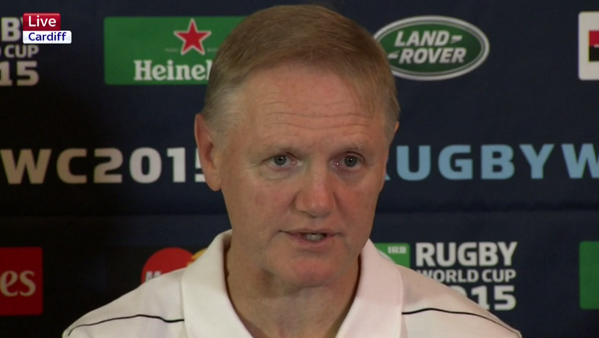 By Frank Quinn
IT is not surprising that the IRFU want Joe Schmidt to stay on as Ireland head coach after the 2019 World Cup in Japan. That win over Australia last Saturday was another feather in the New Zealander's cap and the Irish are on target to win the series this week-end.
It has been a tough two games for both sides and now, at one each, comes the decider. Who has the stamina? Australia, it would appear, should have the edge in fitness as their players were in super rugby pool games and this is 'break time' for the internationals.
Cheika has played the same team twice now so we can expect a few changes. The former Leinster boss will have figured out who is giving away all the penalties (Sexton 12 points in game 2) and set piece errors and that culprit will be the first player to be demoted. In the first game they had latitude from Ireland to show off their ball control skills and it was impressive to watch – it was a pleasure to see rugby of this calibre. However when the pressure was applied by Ireland in the second game in more difficult weather conditions they became a bit ragged and hence the pressured penalties. To win the series Australia need to get back to the first game strategy and try to get space on the park to score tries.
The Joe Schmidt selection strategy will hardly change from the second game, he made eight changes and it worked. it is unlikely that his game plan will be changed – maybe tweaked to keep the Wallabies guessing. He has made no secret of wanting to win the series not just a game and this could well be the telling fact. The Irish players will not get it soft this week. The coach is fully focussed on rugby not Sydney Harbour Bridge or the Opera House. It will be on full steam ahead for Allianz Park at 22.05 local time on Saturday next, 23rd June, 2018 for a memorable win. So the conclusion is that Ireland want to win, will win and there is no better motivation.
Now the question is can we maintain that intensity for another 80 minutes by refreshing the selection from last week. Who is left standing to add to the 23 man squad. Individually in the backs it is hard to see many changes – Conway may not be fit so Larmour starts and Stockdale would welcome a recall to the replacements with Carbery/Cooney – they cover all the backs. Rob Kearney upped his game and remains at full back. Ross Byrne appears to be the only player not to be included in a team squad so far.
The front row should remain with replacements unless he feels that Cronin may make a bigger impact at hooker after being rested last week. He may do his usual swop and start McGrath for Healy. The second row option is still there – stick with Ryan/Toner or bring back Henderson or use Beirne to cover both rows. Dan Leavy came off at half time to be replaced by Jordi Murphy – as this time it is not clear if Leavy is available – so Jordi starts with Leavy/Beirne as cover in replacements, Beirne is the more versatile so he should get the nod.
When the squad is released on Thursday – it will certainly be his strongest selection of those left standing before they hit the Gold Coast beach on Monday.
The Australians were impressive and worthy winners of the first game against a mixed selection by Schmidt – planned or not I was surprised as I thought he would really try to win the first game with the grand slam squad, catch the Wallabies cold with a new test team and set up a series win.
In the second game Ireland showed why we are grand slam champions with a powerful display of rugby football – the final score did not do justice to our possession and territory stats. We probably should have been more ahead to avoid the jitters of the last few minutes when Australia could have stolen it at the death.
As we won the second game we should have the upper hand in confidence, game plan and ability. This is a gold cup game to top the podium and win a series. Does past form, opinions/speculation count in a one off final or are we back to a clear straight shoot out? Deservedly, we are the clear favourites with the bookies.
The Betting is Australia 6/4 Ireland 8/13. England are 13/8 to salvage a game against South Africa. The Springboks are 4/7 and lead 2-0 in the series.