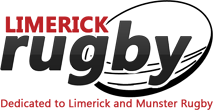 Munster will want to avoid a 'one win out of four' statistic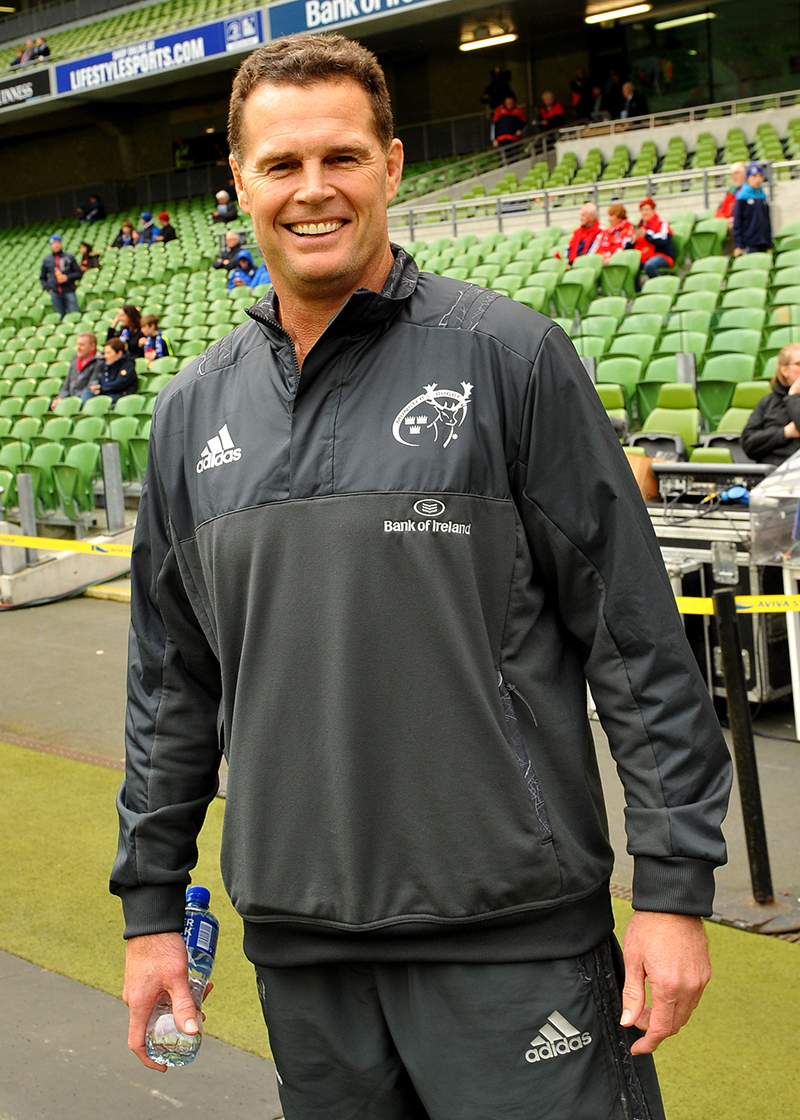 (A relaxed Rassie Erasmus in the Aviva Stadium last Saturday. Pic. JOE BUCKLEY)
By Aidan Corr
WHEN all the talk at this week's Munster press day at the University of Limerick should have been about the club's opening game in this season's Champions Cup, the defeat to Leinster still lingered and took up its fair share of the interviews. Here is a flavour.
Rory Scannell, asked about his reaction to his side's defeat in the Aviva Stadium the previous Saturday: "In the term of tries it was good to outscore them (Leinster) but it was disappointing not to get the result. If we could have cut out the amount of penalties we would have had a better chance. Despite the defeat, we will be taking a lot of positives into Sunday's game in France.
"There is a difficult block of games now ahead of us but the game against Leinster was a good work-out. We have been able to give guys some game time coming into this week and everybody is fresh."
So what about the opposition this coming Sunday?: "Castres have big, physical centres, a big pack and pace so we will be expecting a tough game. Hopefully we won't be giving them too much go-forward up front. The Champions Cup is always a step up from the PRO14 in intensity and physicality. It is always great to a win in France but we will have to keep our penalty count low."
Losing two of their last three games, is there a chance that this may put extra pressure on the Munster players in Stade Pierre Fabre?: "The loss to Glasgow was very disappointing but they are one of the top sides in the league and we pushed Leinster quite close last Saturday so I don't think that will be in our minds," said the Munster centre. "The losing bonus point that we nicked could yet be important when the end of the season is in sight. There were only six points in it in the end last Saturday, we outscored them 3-2 on tries and we had the disallowed try by Earlsie and conceded ten penalties so there were a lot of positives about our play."
Are Champions Cup games in France particularly exciting for the Dolphin clubman?: "My first game in the Champions Cup against Stade Francais was two years ago. That and Racing last year were great occasions for me. The crowds and the atmosphere are always amazing but these games are challenging for us and that is where we want to be."
Head coach Rassie was his usual gracious and mannerly self and every question was fully and clinically dealt with. First up, what about the lack of discipline against Leinster?: "Last Saturday our discipline cost us. You can't afford to give away so many penalties, not when Jonathan Sexton is in such kicking form. We got a bonus point out of it but we will have to get our discipline right on Sunday. Castres are a big side, they maul and scrum well and they like to keep it tight and physical. I think we are in for a tough one."
Next question, and we are back to that Leinster defeat again:
"It was certainly not a lack of intensity that cost us the game against Leinster. The penalties last Saturday were crucial to the result. Yes, we have studied the penalty decisions: one at the scrum, one at the breakdown, one offside, they were varied. What is questionable is that the opposition conceded only one penalty in 60 minutes. That is unbelieveable, but if they can do it, we can do it."
The Munster coach said that they leave nothing to chance when they are travelling in Champions Cup fixtures. They check everything: the stadium, the weather, the referee, the opposition. It is, said Rassie, "part of the job. The atmosphere in these games, particularly in France, can be intimidating but we are really looking forward to the challenge."
With Dan Goggin and Jaco Taute out with long-term injuries, Munster were forced to experiment last Saturday in the Aviva Stadium. According to Rassie, you have to give players a chance to prove themselves in high pressure games. This gives the coaching staff an opportunity to determine their best position.
"JJ (Hanrahan) can play centre or ten, for instance, and there are other backline players who are also versatile so we need to know where, we believe, is their best position. We have a few selection headaches for Sunday's game but we will be ready for the challenge."
Team announcement expected on Saturday morning.
Castres v Munster, Stade Pierre Fabre, Sunday, October 15, kick-off 1.00pm Irish team.