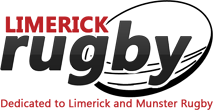 Newcastle West only Limerick winners in today's junior leagues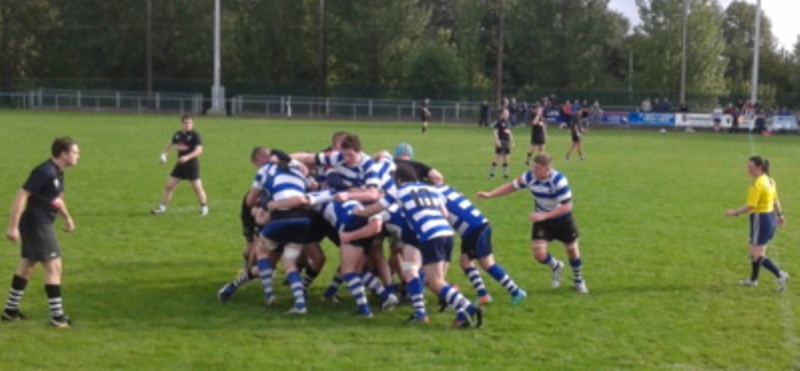 By Aidan Corr
BLACK Friday may have passed us bye for another year but it was certainly a Black Sunday for Limerick junior clubs today with only one team from the five in action recording a victory.
Newcastle West were the stand-out side, beating Galbally in a closely-fought derby in division one of the Munster Junior League. There was no joy for Abbeyfeale who lost away to Kanturk or Richmond who suffered a surprise defeat at home to Bandon.
In MJL2, St Mary's failed to get the better of the home side in Ellis Park. Here are the details to hand:
MJL1, Galbally 13, Newcastle West 15: The West are certainly awake and they moved to within three points of Richmond and four behind leaders Bandon and Clonmel with this victory. Already in the semi-final of the national All-Ireland Junior Challenge Cup, NCW had to work hard for this win, their star kicker Sean Herlihy once again contributing important scores.
Galbally really put it up to the visitors and belied their position at the bottom of the table with this performance. They led 10-7 at half time but could only add three points in the second half. Donal O'Sullivan scored a first half try for Newcastle West which was converted by Sean Herlihy while a second half try from Sean Murphy and a Sean Herlihy penalty saw them stagger to victory. Right at the death Galbally had a chance to get their first win of the campaign, but the ball agonisingly came back off the upright.
Kanturk 28, Abbeyfeale 18: A ten point winning margin deprived Abbeyfeale of a losing bonus point with Kanturk scoring a try in the dying minutes after Abbey had staged a brave come-back.
Kanturk led 21-8 going into the final quarter of this thriller but tries from Stephen Cahill and Derry O'Connor, both unconverted, reduced the lead to 21-18 going into the final minutes only for the home side to seal the victory at the final gallop. Stephen Cahill also scored his side's other try, Stevie Daly kicked Abbeyfeale's first half penalty but Abbey will regret the missing of three conversions.
Richmond 7, Bandon 13: This was as very disappointing performance by Richmond, going down at home for the second time in succession. Tadhg Bennett had set Richmond off to a good start with a try and conversion but that was to be their last score. It was 7-3 at half time and Bandon chalked up ten unanswered points in the second half. Richmond's cause was not helped by some poor kicking from the tee. This result sees Bandon and Clonmel share the lead in division one on 27 points followed by Richmond on 26.
MJL2, Muskerry 9, St Mary's 3: This was certainly a match that St Mary's should have won. It was 3-3 at the break, Sean Lyons kicking the 'Saints' score and that was still the situation going into the final 15 minutes. St Mary's then missed a penalty opportunity to go 3-6 in front, Muskerry replied with a penalty, kicked deep into Saints territory from the restart and within three minutes of the previous score it was 9-3 to the home side, another penalty easily converted.
St Mary's were without their centres Paul Loughran and Keith McManus for this game and they had two players in the sin-bin at the same time during a tense second half.
They tried to save the game in the dying minutes, were twice over the line after turning down penalty options and right at the finish Darragh Fitzgerald went within inches of a touchdown under the posts.
Crosshaven now lead this table on 29 points followed by Clonakilty and St Mary's on 24 points.