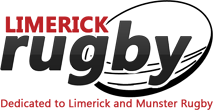 Newcastle West's scoring blitz earns Transfield Cup final place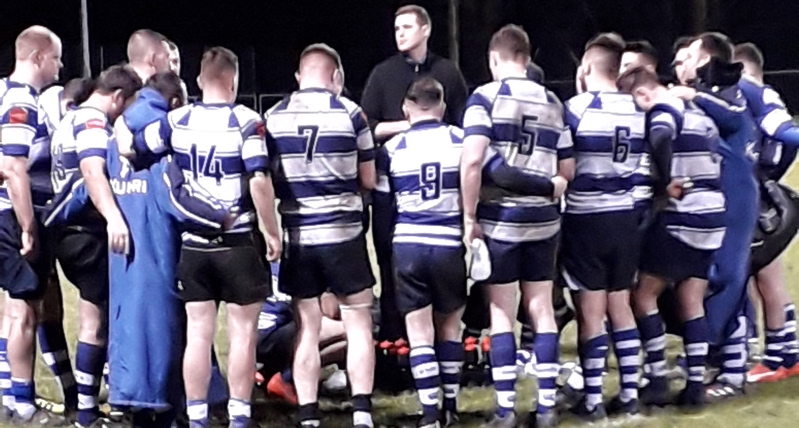 (St Mary's in a huddle after tonight's defeat)
Transfield Cup semi-final:
St Mary's 21, Newcastle West 31
THEY struggled for a bit but a super scoring finish saw Newcastle West advance to the final of the Transfield Cup tonight at a well-attended Grove Island pitch in Corbally.
The county side started off at a cracking pace and were 14-0 up before the Saints had got a chance to muster up a decent attack. Tries from the West's Donal O'Sullivan and Alan Roche, both converted by Sean Herlihy, rocked the homesters but they rallied to score ten unanswered points before the break. Shane Mulready scored the Saints' try with Darragh Kerley kicking a conversion and a penalty to leave his side trailing 10-14 at the break.
A second St Mary's try, this time from captain Rod Gallagher, saw the home side go 15-14 to the good and a brace of Darragh Kerley penalties increased the lead to 21-14 going into the final quarter.
Newcastle West finished strongest with tries from Damian Kelly and James Kelly, both converted by Sean Herlihy and the latter sealed the victory with a penalty.
Newcastle West will now meet the winners of Richmond and Shannon in the final.
St Mary's: Aaron Nunan; Shane Mulready, David Clancy, Keith McManus, Gerard Sheehan; Paul Loughran, Anthony Morgan; Seamus Hogan, Darragh Fitzgerald, Robert Brockert; Rob Gallagher, Barry Duggan; Thomas Galvin, Kenneth Duggan, Richard Wallace. Replacements, Robert Brockett, Eoghan Clancy, Jeffrey Collins.
Newcastle West: Alan Roche; Niall Kennedy, Sean Murphy, Brian O'Sullivan, Damien Kelly; Sean Herlihy, Darragh Fox; Alan O'Riordan, Darragh Joyce, Shane Magner; David Foley, Gerard Griffin; Donal O'Sullivan, Jason Woulfe, Martin Mullance. Replacements, Sean Corbett, James Kelly, Niall Kelliher, Declan Moloney, Darren Normoyle.
Referee, Adrian McInerney, MAR.