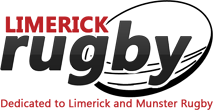 Old Crescent launch their 18th annual Pig 'n' Porter Festival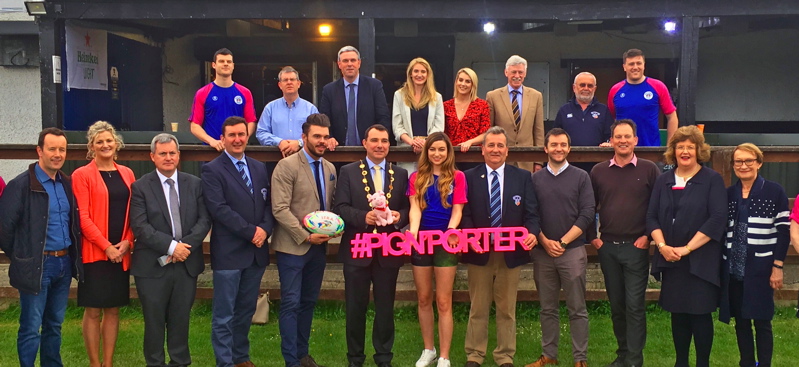 OLD Crescent RFC this week launched Pig 'n' Porter 2019, the World's Largest Tag Rugby Festival, which kicks off on Saturday, 13th July 2019
The Festival, which they claim is the world's largest and best tag rugby sporting festival, is held in Limerick every July, and this year the Festival is celebrating its 18th anniversary.
The event will again be held at the Old Crescent grounds in Rosbrien, Limerick when over 120 tag teams will take part.
The Pig 'n' Porter Festival will showcase the proud sporting tradition of Limerick to a wide audience and will provide a welcome boost to the local tourism and hospitality sectors including accommodation providers, bars, restaurants and visitor attractions.
This year's Pig'n'Porter Festival sees the arrival of teams from far and wide, with teams returning from across Ireland and the UK, and for the first time we welcome tag rugby players from South Africa.
Speaking at the Pig'n'Porter Festival launch, Charlie O'Neill, President of Old Crescent RFC, said "We look forward to welcoming taggers and friends, old and new, to Rosbrien on 13th July".
He said Old Crescent RFC was proud that the international reputation of the Pig n Porter Tag Rugby Festival had been instrumental in securing the Tag Rugby World Cup for Limerick in 2021.
Charlie concluded "Pig 'n' Porter would not be possible without the generous support of our main sponsor Heineken Zero"
The launch in Old Crescent RFC in Rosbrien was attended by Cllr James Collins, Mayor of Limerick City and County Council, and other local dignitaries and sponsor representatives.
This year music for the event will be curated by Steamboat Music, and we will have a demonstration game of Roller Derby as well as a Super Social Tag Experience for teams to avail of on the day.
For further information on Pig 'n' Porter 2019, check out www.PignPorter.com or follow us on Facebook at PigNPorter Tag Rugby Festival Limerick.