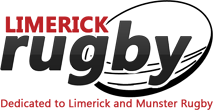 Poor first half will be analysed, but Munster happy to settle for a draw in PRO14 thriller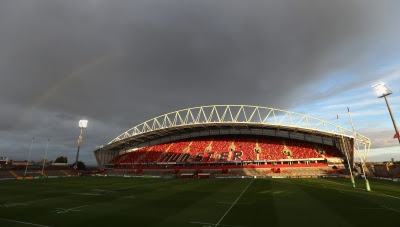 By Aidan Corr
Thomond Park
Guinness PRO14 Championship:
Munster 24, Ulster 24
A HIGHLY entertaining game this evening in Limerick saw these two provinces share the spoils. Ulster, who needed a win and possibly a bonus point as well, fought right to the finish but a spirited second half from Munster railed the visitors back from their half tie ten point lead. Some players stood out, particularly Stephen Fitzgerald, Mike Sherry, Tommy Goggin and the South African duo Jean Klein and Gerhardt Grobler.
With Mike Sherry making his 100th Munster appearance and captaining the side, Munster got the perfect start. Six Nations wonder boy Jacob Stockdale looked uncertain in the opening minutes, failing to find a decent touch from the Munster kick-off and they allowing the ball to cross the line near the corner flag. Munster put the pressure on from the lineout and when Ulster failed to control the ball, Duncan Williams darted over with JJ Hanrahan adding the conversion. 7-0 after just two minutes. Ulster's reply was almost immediate. Running the ball through the hands and opening up gaps in the home defence, Jacob Stockdale gave us a hint of his true class to make over 40 metres, Stuart McCloskey was up in support to go over near the posts and Johnny McPhillips added the extras to level the tie at 7-7 with four minutes gone.
A penalty award on the home ten metre line was converted into another score for Ulster, McPhillips splitting the posts at the Mayorstone end to give his side a 7-10 lead on 16 minutes. Munster looked sluggish. They struggled to put any decent attack into play and there were too many errors as we entered the second quarter. Ulster lost Ian Henderson on 22 minutes, the big Lion being replaced by Kieran Threadwell. They were getting a good return in the lineout, the tall partnership of Grobler and Darren O'Shea robbing a few Ulster throws but when they eventually got into a scoring zone, another knock-on spoiled their good approach work.
It took a brilliant break from Darren Sweetnam to unlock the Ulster defence, the right winger pulled down inside the Ulster 22 and Brian Scott getting over when Duncan Williams set up the chance. JJ Hanrahan's conversion pushed the home side 14-10 in front on 30 minutes.
The scores were coming fast and furious at that stage. Ulster mauled Munster back towards their own line and Robin Copeland was sent to the bin for bringing it down. The next scrum produced a try, Rory Best getting the ball down after his pack drove the 7-man Munster pack over their own line and Johnny McPhillips converted to give Ulster a 14-17 lead. Worse was to come for Munster, the visitors' pack using a lineout/maul to score another try through their captain Rory Best and McPhillips again accurate with the boot and the sides went in at the break with Munster trailing 14-24.
Trailing by those ten points, Munster needed a decent start to the second half. The introduction of Stephen Archer add momentum to the attack and Sammy Arnold, playing against his former club, made a few decent breaks. Archer made an immediate impact at the first scrum of the half, forcing a penalty. Jack O'Donogue and Jean Klein came on to freshen things up more for the home side, Grobler was almost over and Luke Marshall was sent to the bin for a professional foul. Munster increased the pressure and went close when James Cronin failed to ground the ball properly. The Robin Copeland made sure at the next phase, Hanrahan converted with ease and Munster trailed by three, 21-24. With Klein and O'Donoghue joining Grobler, Copeland and O'Callaghan for the final quarter, Munster continued to dominate the lineouts and were also more forceful in the mauls. They still trailed by three points going into the last 15 minutes. They got a rub of the green when Ulster were penalised for holding on and JJ Hanrahan levelled this highly entertaining contest from the penalty. 24-24 with 12 minutes remaining and the momentum was firmly with the home side. JJ Hanrahan was way off target with a drop goal attempt with five minutes to go and Ulster attacked from the drop off and winning consecutive lineouts. They turned down two penalty chances, opting to go for the seven points and had to settle for the draw at the finish.
Munster: 15 Stephen Fitzgerald, 14 Calvin Nash, 13 Sammy Arnold, 12 Dan Goggin, 11 Darren Sweetnam, 10 JJ Hanrahan, 9 Duncan Williams; 1 James Cronin, 2 Mike Sherry (c), 3 Brian Scott, 4 Gerbrandt Grobler, 5 Darren O'Shea, 6 Dave O'Callaghan, 7 Conor Oliver, 8 Robin Copeland. Replacements: 16 Rhys Marshall, 17 Jeremy Loughman, 18 Stephen Archer, 19 Jean Kleyn, 20 Jack O'Donoghue, 21 James Hart, 22 Bill Johnston, 23 Shane Daly.
Ulster: 15 Louis Ludik, 14 Craig Gilroy, 13 Luke Marshall, 12 Stuart McCloskey, 11 Jacob Stokdale, 10 Jonny McPhillips, 9 David Shanahan; 1 Callum Black, 2 Rory Best (c), 3 Ross Kane, 4 Alan O'Connor, 5 Iain Henderson, 6 Clive Ross, 7 Sean Reidy, 8 Nick Timoney. Replacements: 16 Rob Herring, 17 Andrew Warwick, 18 Tom O'Toole, 19 Kieran Treadwell, 20 Chris Henry, 21 Paul Marshall, 22 Angus Curtis, 23 Tommy Bowe.
Referee, Ben Whitehouse, WRU.