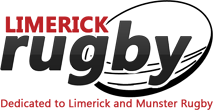 Prime Time programme highlighted continuing risks in rugby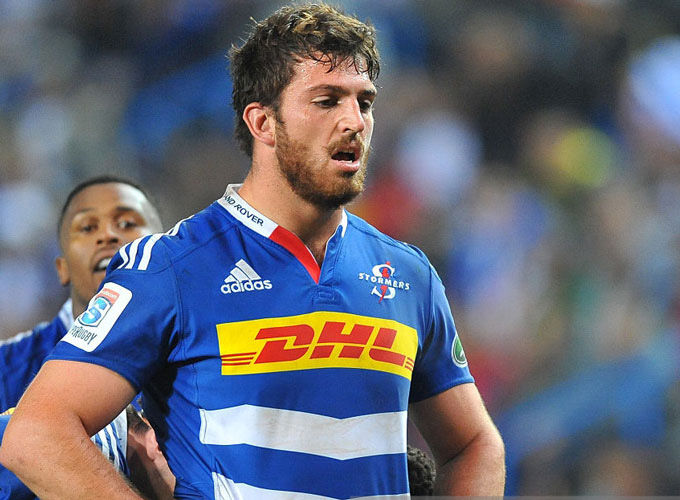 (Munster lock Jean Kleyn in line for a first Ireland cap)
By Aidan Corr
LIKE most other professional sports rugby can be very cruel. Last week's excellent Prime Time RTE programme on injuries suffered within the oval ball code pulled no punches and it provided uncomfortable viewing, mostly for those who have players involved at some level. The reality that it is a high-risk sport, and one of the most physical, was firmly bolted down but, as it stands, there is little chance of an immediate dramatic change in the laws of the game to protect the players.
Towards the end of the season we heard of a number of local injuries at underage level in Limerick and this was followed by the annual 'weeding out' within the provinces. Every player or coach's fear at this time of the season is that their name will be included in the P45 list. In the words of current Munster head coach Johann van Graan, professional rugby "is like a train, it stops along the way, some people get on and some people get off."
Maybe it's as simple as that but for those who 'get off' it must herald a difficult time in both their sporting and personal lives. When a young player, after years within the underage, club and schools systems, signs up for the professional game everything else in their lives is on hold. Their future shines bright and their hopes sky high. In recent seasons, however, it has become more difficult to fasten down a regular place in, for instance, Munster's starting fifteen. This week Jean Kleyn became the latest Southern Hemisphere import to be called into the Ireland squad, justifiably, most would say, and he will now join CJ Stander and Bundee Aki at the regular Amhran na bhFiann rehearsals in Carton House. Playing for an Irish provice for three consecutive seasons with the possibility of an Irish cap remains a carrot that will attract more top class players around the globe here in the future.
The ending of the B and I Cup competition has been a major loss. It has left 'under the radar' players starved of match practice and coaches and selectors straining to 'fit them in' at some stage.
At the end of the current campaign we have seen ten of the Munster staff left off for various reasons. No sooner had they confirmed that Duncan Williams, Mike Sherry, Dave O'Callaghan and James Hart would depart at the end of the season came the surprise announcement that Jerry Flannery and Felix Jones had failed to agree terms and would also be moving on. These departures added to those of Ian Keatley, Stephen Fitzgerald and Jaco Taute who had previously confirmed their moves to PRO14 and Premiership clubs. Dave O'Callaghan and James Hart move on to play their club rugby in France.
It was a nice tribute at half time during the Benetton Rugby quarter-final in Thomond Park when tributes were paid to the departing players for their contributions to the club. There was also a sense of sad finality about it, not as much for those moving on to other clubs but for the ones who may well be joining us on the terraces earlier than they envisaged.
Scrum-half Duncan Williams comes to the end of an 11 year career with the province during which time he made 163 appearances in red and scored 7 tries.
Mike Sherry, who joined Gloucester on a loan-deal in March, made his Munster debut in 2009 and scored 12 tries in 108 appearances for the province. An Ireland debut followed in the summer of 2013 as he followed in his father Mick's footsteps in becoming an Ireland international.
A product of the Munster system, Dave O'Callaghan made his Munster debut against Ospreys in October 2011. The 29-year-old has gone on to score five tries in 85 appearances for the province.
James Hart spent two seasons at Munster and scored two tries in 16 appearances.
The 28-year-old scrum-half also made six appearances for Munster A in the British & Irish Cup and the Celtic Cup.
With Ronan O'Mahony confirming his retirement from professional rugby in April, it brings the total to eight players departing the province at the end of season 2018/19. Leinster scrum-half Nick McCarthy and another nine, Craig Casey of Shannon, coming in for next season with other signings sure to follow. One of the biggest fishes left slip through the net by Munster has been Seanie Cronin. The Limerickman, formerly of Shannon and spells with the southern and western provinces, has proven himself to be the best hooker in the country since donning the blue shirt of Leinster. His brothers Neil and hooker Liam, both play with Garryowen with scrum-half Neil pushing for more game time with Munster in the coming season.