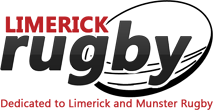 Richmond fail to bridge that 66-year Munster Junior Cup gap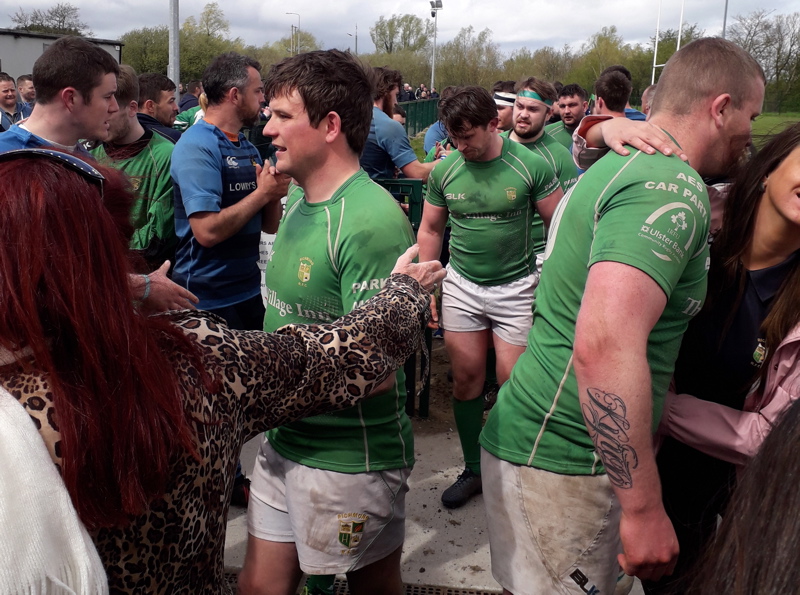 By Aidan Corr
Bank of Ireland Munster Junior Cup final:
Cork Constitution 21, Richmond 15
IT'S their 19th junior cup title and Cork Constitution just about deserved their win over a gallant Richmond today in Irish Independent Park in Cork.
Richmond's 66-year wait for Munster Junior Cup glory continues. A slow start to both halves by the Limerick side contributed to this defeat but the green and whites fought tooth and nail right up to the final whistle.
"It is always hard to take when you see players crying after a defeat,"Richmond's president Irene Flanagan told us after the game. "Our boys can keep their heads up high, they played some great rugby all season but on the day Constitution did not allow us to play to our full potential and they deserved their victory. We are very disappointed to lose but that is sport. We are all very proud of this Richmond team. They have given us some wonderful moments this season."
Although their supporters considerably out-numbered the Cork fans, Richmond appeared to be affected by the big occasion, particularly early in the game, and although they were level at 3-3 for much of the first 40 minutes, they showed a lack of concentration with Constitution nicking a cheeky tap and go try by Hugh Duffy that saw them lead 8-3 at half time.
Richmond needed a big effort from the second half kick-off, but they were again caught on the hop when Constitution got in for their second try of the game by Joe White on 43 minutes, Finn's conversion pushing the lead to 15-3.
The heavy rain appeared to provide the wake-up call that the Limerick side needed and they responded well, Kieran Bennett giving the big Richmond support something to cheer about when he got over for a try near the corner but Tadhg Bennett's conversion was unsuccessful. At 15-8 this final was now set up nicely for a thrilling finish and another score by Richmond would really have added to the tension of the final quarter.
Two successive penalty awards to Cork Constitution proved to be the difference between the sides at the final whistle, kicks from Niall Finn and a mighty Brendan Monahan effort pushing Constitution 21-8 ahead going into the last ten minutes. To their credit Richmond fought to the finish to try and bridge that 66-year gap, and a touchdown from Sean Bennett, converted by Tadhg Bennett, gave them hope at 21-15.
That was as good as it got for Richmond. They brought on Dean O'Halloran, Brian Mullins and Sean Bennett off the bench to try and turn the tide in their favour but Cork Constitution closed ranks in those dying minutes to see the game out.
For those fans who travelled to Cork for this final, it proved to be a disappointing occasion. Their impressive win over Kilfeacle in the semi-final boosted hopes of a first success in this competition since 1952 but it was not to be.
"The boys are gutted," said Richmond press officer Natalie McNamara. "We were really up for this final and our hopes were high but the team never really reaqched the form they showed all season. It's a big disappointment, mostly for the big number of fans who travelled, but we'll be back again next season."
Richmond: Keelan Stephenson; Jeffrey McNamara, Gareth O'Hanlon, Michael Kelleher, Kieran Bennett; Tadhg Bennett, Ryan Meagher; Gerard Barry, Pat Humphreys, James Reeves; Barry Laffan, Jonathan Tully; Kealan McMahon, Gearoid Phelan, Eoin Hanley. Replacements, Dillon Cotter, Corey Wells, Dean O'Halloran, Sean Bennett, Brian Mullins, Sami Farag, Jack O'Hanlon.
In the opening game at Irish Independent Park, Bruff defeated Bantry Bay 22-17 in the final of the Munster Junior Bowl. This was a very entertaining game with Cian Clifford kicking the first points of the tie with a well struck penalty to put Bruff 3-0 up. A try by Odhran Ring pushed the Kilballyowen side further ahead at 8-0 but Bantry Bay replied with a converted try to leave just a point between the sides at 8-7. A second Bruff try, scored by Patrick Thompson made it 13-7 to the Limerick side but Bantry scored a brilliant try from the ten metre line to take a one point lead, 13-14.
Richie McAuliffe became the Bruff saviour, kicking three consecutive penalties and while Bantry Bay cut the lead to five points with a similar score, the Limerick side held on for victory.
In the final of the Munster J2 league, Garryowen had a thrilling win over Cork Constitution in Dooradoyle. Tries from John Brennan and Conor Downes and two conversions and two penalties by Kevin McEvoy gave the light blues a sweet 20-17 victory over Cork Constitution.