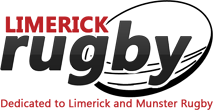 'Saints' suffer heavy cup defeat at the hands of Newcastle West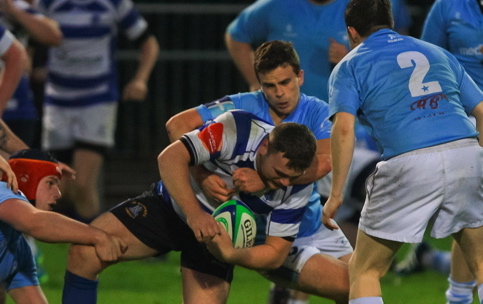 (Pictured, St Mary's against Garryowen some seasons back)
By Aidan Corr
NEWCASTLE West strolled into the next round of the Transfield Cup today with a 45-5 home victory over St Mary's. Short a number of regulars, and fielding six players between 18 and 20, the 'Saints' were no match for a side that included an Australian in the centre and an Armenian in one of the wing positions. Another signing, from Samoa, is expected to join the Newcastle West club within a few days.
This game, St Mary's first competitive fixture of the new season, was always going to be a challenging one but they held their own for 30 minutes and trailed by just a converted try at 7-0. Two lightning strikes from the 'West' saw the lead increased by a further 12 points in less than ten minutes and it was 19-0 at the break.
Darragh Kerley scored a try for St Mary's but it was really one-way traffic in the last 40 minutes with NCW running in four more tries as the city side fought gallantly against the tide.
On the scoresheet for Newcastle West were tries from Silvia Pirlea, Damien Kelly and Michael Bourke (two converted by Sean Herlihy) in the opening half while Keelan Head scored two second half tries, Sean Murphy and Jason Woulfe scored a try each and there were three conversions from Sean Herlihy that sealed an impressive performance by the home side which is coached by Declan Edwards and Aidan O'Halloran.
Making his debut with St Mary's was Hiram Hennessy-Wood who, according to reports, had an impressive outing at open-side wing forward.