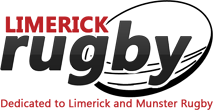 Significant grant secured by Abbeyfeale Rugby Football Club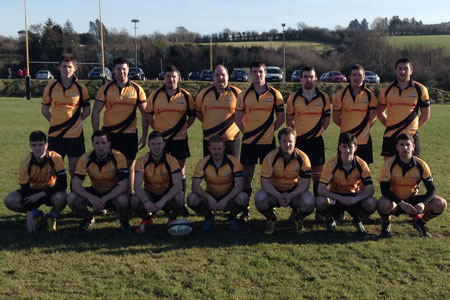 By Conor Prendiville
'Every accomplishment starts with a decision to try' —John F. Kennedy
A FIRE blazes in the corner of the room, its orange and red flames emanating heat, its warmth fills the room quickly, much to the delight of those huddled tightly within the confines of the clubhouse. The cold crisp air outside has done little to quell one's enthusiasm for what lies ahead. Tentatively waiting for the pitch to begin, they cast a curious eye on a leaflet lying on the table before them. In it, mapped out in all its glory, is the club's proposal. It's one based on ambition and growth. Although seemingly simplistic in nature – on paper at least anyways – the execution of such a project is anything but. Yet, history has taught us, that whenever there is a will, there is a way.
The words ambition and growth, however, are nothing new to Abbeyfeale rugby club. From our humble beginnings when Dr. George O'Mahony, Michael O'Mahony, Mattie Tobin, Maurice McElligott and J.J. Donovan, provided the driving force with which to establish the club, their vision, along with their wisdom, were instrumental in making the club what it is today. Their plan was simple, yet ambitious. Their journey, bumpy, yet rewarding. They broke barriers in a town which was at the time, and perhaps may still be to this very day, a strong GAA foothold, getting more and more men to take part in rugby. Soon enough, they were to play their first competitive match. Thereafter, the accolades followed. With success, comes growth. The temporary home's at Tobin's and O'Connor's fields in Mountmahon, Dalton's on the Killarney Road and the infamous 'The Mountain' in Knockbrack played their part, but a more permanent home was needed. A site, a mere one hundred yards from the town centre was purchased, and the 'club with no ground' finally had a home to call it's own, consisting of new dressing rooms and a moderate size club house. All of this achieved at a time when money was scarce, even more so for a 'foreign' sport. But it was achieved nonetheless.
Further extensions to the club house both in 1984 and 1991 followed, as well as adding additional playing fields and a sanded all-weather training area – achievements that are still held in high regard today by those who were involved in such an undertaking.
Today, ambition and growth still continues to reverberate around the confines of Abbeyfeale R.F.C. Today, they still hold dear to the club now than when they did back in October 1959, when five men amongst others laid out a vision for rugby in this town. When one walks through the front doors of the clubhouse, they become immersed by the vast array of photos hanging from the walls, charting our history through the decades, from the Underage right up to the 1st XV. Indeed, our ambition is not merely confined to just extending clubhouses or playing fields, but also through intangible means like change. Hanging aloft with pride, front and centre in the clubhouse – the focal point which draws one's attention – is that of the portrait of Mrs. Betty O'Mahony (Mrs. O as she was more affectionately known), wife of Dr. George O'Mahony, one of the founder members of the club. Having held the role of president for nigh on twenty-three years, the first female President of a rugby club in Ireland, Mrs. O during this time witnessed the many success stories that happened to the club, ranging from the Underage right up to the 1st XV. Although perhaps her attendance at most Underage matches may have been minimal; the pride in which she would speak of them was strong and certainly vocal. She was a forward thinking woman as well, stressing the importance, like that of her late husband, of providing suitably adequate playing facilities for the emerging youth who had a strong desire to play rugby. Thankfully, today, that desire is still there amongst the youth, with more and more taking up rugby each year. Consequently, although positive in terms of the numbers participating, it has in turn provided a somewhat negative aspect also, with the additional burden on the club's main playing field resulting in a number of games per season being unable to be fulfilled due to the unacceptable standard of our top playing field. Indeed, with over 20% (and counting) of both the Mini's and Underage training sessions & games having to be postponed in the last number of season's, it is a figure that the club feels could derail the tremendous efforts being done to ensure that the club are producing players from the Mini's and Underage setups. As a result, an application for Government assistance through the Sports Capital Fund was put forward. The waiting game soon began.
Some forty plus weeks later, after the visit of then Minister for Sport, Patrick O'Donovan T.D., the announcement that we had hoped for, had finally come through. With over €30,000 being allocated to the club, it is a sum that is dearly welcomed, and one which provides significant assistance for us to take our first steps in achieving our ultimate goal.
Indeed, the whole process has been a long and arduous one, yet it has also proved to be a learning one. Led admirably from the beginning by Project Leader, Barry Murphy, his professional approach to undertaking such a task cannot be understated. Doubts may have crept in, patience may have worn thin, hope may have been lost, but his determination to succeed never waned. For this, he should be commended for his unwavering commitment and efforts.
Exciting times lie ahead for the club. A collective and united community effort is sought to make this ambitious project become a reality. To paraphrase one of JFK's most famous quotes, 'ask not what your club can do for you – ask what you can do for your club'.
The journey may be a long and arduous one, but like that cold Friday night in February, a fire still continues to burn within the clubhouse, only instead of it burning in the stove, it burns within ourself and our desire to succeed. We hope that you can feel it's warmth too.