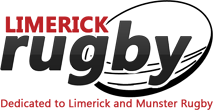 Six Nations, World Cup, Lions and local clubs all in the news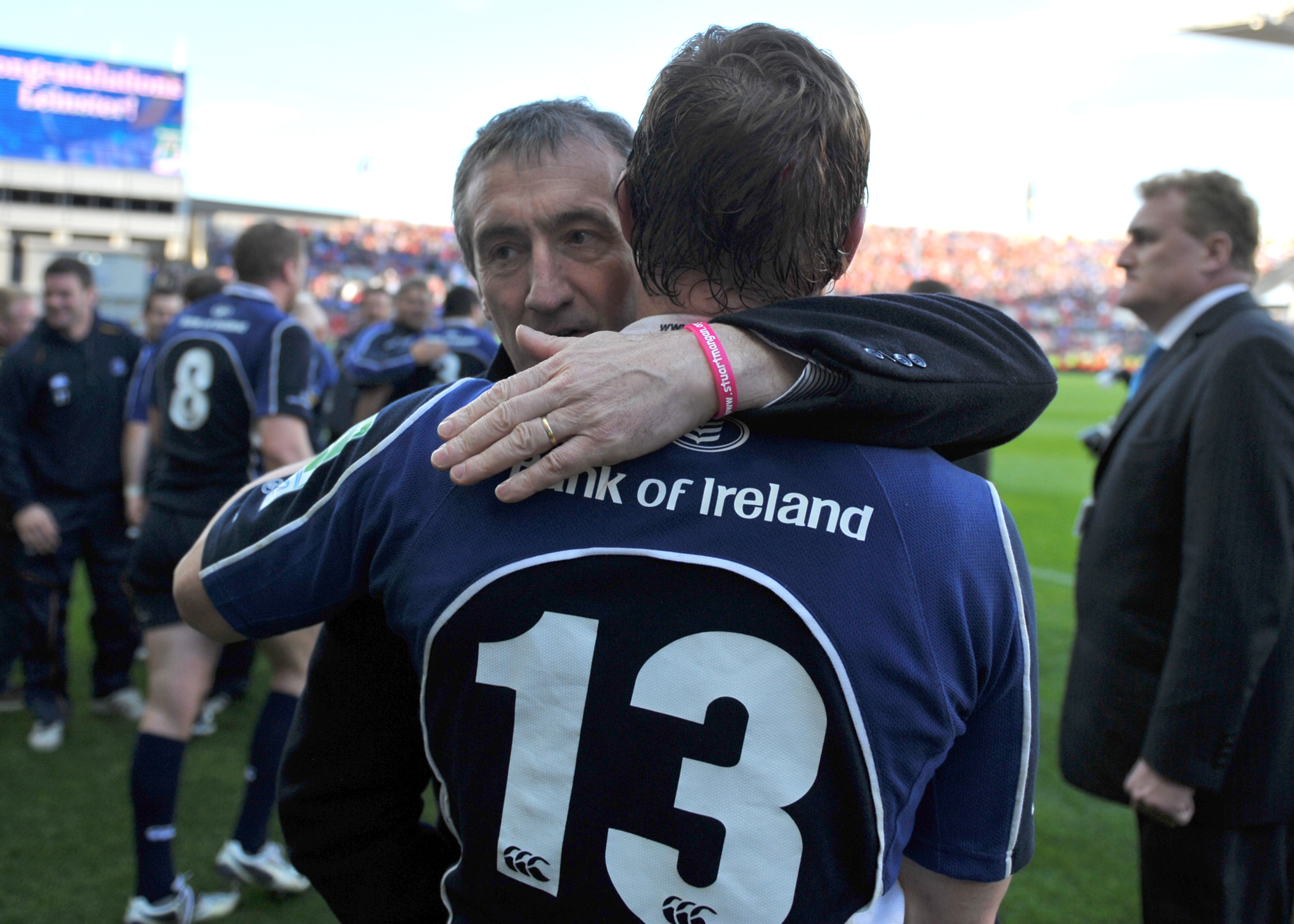 By Frank Quinn
(Pat Geraghty congratulates Brian O'Driscoll after a Leinster victory)
IT has been an interesting week of rugby this week, tinged with sadness due to the sad news of the death of our good friend and colleague, Pat Geraghty. The recent Lions tour also returned to the headlines as did the Six Nations while the withdrawal of Limerick's Presentation RFC from the Munster Junior League division two indicates the current player drain at this level (see story on this site).
SEAN O'Brien blames Warren Gatland and coaching staff for the Lions not winning the tour series claiming that it might have been – a 3-0 win for the Lions instead of a drawn series.
But alas it did not happen and he puts the blame firmly on Gatland and the Lions coaching staff. The incorrect training schedule in the build up to the three test matches resulted in the drawn series.
The preparation for the first game was overloaded to the point where the players were stressed, fatigued, over trained and anything but fresh for the real start of the tour – the test matches. They got it wrong on the big day
O'Brien said the second game preparation was much better and they won but the final game was a scheduling disaster – the same as the first, they did not learn. His views and analysis are widely reported in the dailies and on line.
More important is the fact that he had the ability to state this in an unflinching way and as a Tullow, Leinster, Lion and Irish international, who played in the three test matches, there is no better qualified man to give an opinion. He also was open and frank with his comments about his current club Leinster and Irish head coach Joe Schmidt at the press conference
It is a long time since we have such an important assessment from an international player in rugby in connection with a RWC or a Lions tour and it is to be welcomed in spades.
In the last number of years we have had biographies and autobiographies from our top international stars, Ronan O'Gara, Brian O'Driscoll, Paul O'Connell, all Lions tour and Rugby World Cup players. Who all produced bland books that made no effort to tell us/analyse where RWC's went wrong. We never made the semi-finals but we never got honest analysis from players in their 'tells all' publications.
It looks like the safest way was the diplomatic route, all is well, every one is great, coaches great, all the lads were easy to get on with, no attempt to analyse their careers and achievements and what might have been with a different coach, different game plan and better preparation. If you want to stay in rugby this is the route but it does not help future RWC efforts or Lions tours
So top marks for a serving player with the ability to present his analysis for a very expensive and lucrative tour which cost €20million to stage.
It took a farmer from Tullow in County Carlow to lay it all bare. It is not sure whether this vulnerable man will be around for 2021 or will he be back farming in Tullow and comparing notes on the phone with John Hayes!
6N series:
THE Rugby Football Union (England) and their efforts to chop the 6N from seven to six weeks looks like being defeated. They were trying to steal a week out of the competition but the other Unions including Ireland were having none of it and stuck to their guns. The 6N remains a seven week extravaganza, for now, no doubt they will try again.
RWC bids for 2023:
Three countries remain in the hunt for the hosting of the RWC 2023, South Africa, Ireland and France. The bids will be presented shortly to World Rugby – owners of RWC.
France is making lots of noises and is backing it up with Euros.
They are now offering a guarantee of €170m – €34m more than the asking price and in addition another €400m for the Marketing and Hospitality rights and other incentives.
This is all secured by the government guarantee.
They know what they are doing as they hosted a hugely financially successful RWC in 2007 – so they know the value of the product. They have all the stadiums and travel / communications credentials.
France has also won the rights to host the Olympics in 2024
Their bid leader, one Claude Atcher, has some remarks to make about world rugby, "if we don't do something in the next five to ten years – rugby will die" we will only have four teams on the same level"
He also stated that New Zealand lost €3m, South Africa €2m, Italy €2m and Australia has serious financial issues this year. Ireland, Scotland and Wales are not losing money and are well balanced!
Pat Geraghty RIP:
PAT is international, as Munster is a global brand.
The former Communications Director at Munster and Leinster rugby has passed away and I have lost a great colleague and friend of long standing and he was a member of the Rugby writers of Ireland. Pat managed a difficult job superbly in getting the maximum communications for latterly Munster and keeping journalists (Who want everything on a plate) at bay – yet happy in their work.
He was hugely appreciated by all the players, who went through his hands, as recognised by their attendance at his removal and funeral services.
I send my sincerest sympathies to his wife Kathy and his daughters Mary Kate and Sarah and their extended family.