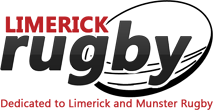 Sparkling Wood try highlight of memorable Junior Cup win for St Munchin's College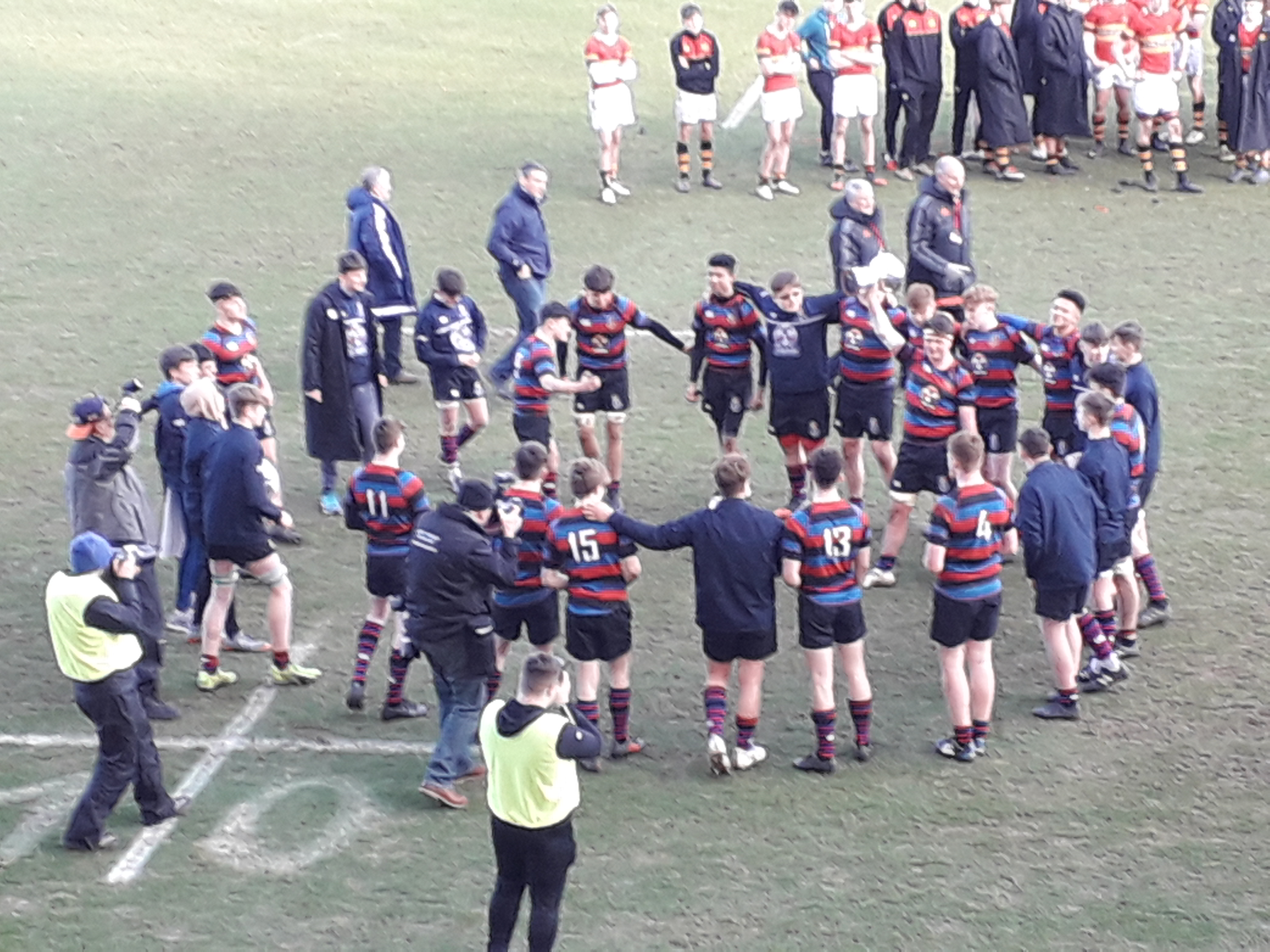 By Aidan Corr
in Thomond Park
St Munchin's College 15, Christian Brothers College 10
ST Munchin's College bridged a 20 year junior cup famine today with a
well deserved victory over Christians Brother College. It was a very
controlled 60 minutes by the Corbally school. Their set piece, running
options and solid forward play were features of a performance that was
a credit to their coaching team of Ger Slattery, Neil Cronin, Pat
Cross and Eoin O'Brien.
St Munchin's got off to a flying start and they got their noses in
front after just seven minutes. Good work by the pack, with good
carries by Kieran Ryan, Liam Neilan and Alex Wood, kept the Cork side
on the back foot and when referee Imbusche whistled for offside under
the posts, Darragh Long's left boot sent the ball cleanly
between the posts for a three point lead.
Christians' reply was predictable and they used their big pack to
bring play deep into the St Munchin's 22. A series of pick and drives
eventually created a gap and full-back George Coomber dived over to
put the visitors 3-5 in front.
Right on the stroke of half time St Munchin's restored their lead.
Christians were penalised for a high tackle under the East Stand and
just outside the 22. Scrum half Donnacha O'Callaghan planted the kick
within metres of the line and after setting up a lineout maul, second
row Graham Kirwin got over for a try that saw the Corbally school lead
8-5 at half time.
St Munchin's started the second half as they did the first half and
they went into a 15-5 lead three minutes after the restart. They won a
lineout on the Christians ten metre line to set up a few phases and
with a little piece of out-half magic from number ten Alexander Wood,
which saw him cut inside and run 30 metres to the try line, the
Limerick school got a crucial try which was converted by centre Darragh Long.
Christians did not throw in the towel. They stormed forward, forced a
penalty that brought them deep into the St Munchin's territory and
after a well-controlled maul by the pack, George Coombes got over for
his second try of the game. St Munchin's controlled the ball in the
crucial final moments of this highly entertaining final. They were
well-drilled, used the ball cleverly and played out the final minutes
with a fine display of controlled picks and drives that brought them
comfortably to the final whistle.
St Munchin's College: Josh Egan; Joshua Costello, Seamus McCarthy
Burbage, Darragh Long, Conor O'Shaughnessy. Alexander Wood, Donnacha
O'Callaghan; Kean Sheehy, Joachim Clohessy, Kieran Ryan; Louis
McCormack, Graham Kirwin; Dylan Higgins, Evan Hickey, Liam Neilan.
Replacements, Denis Bermingham, Nathan Walsh, Jonathan Kelly, Morgan
Bateman, Diarmuid de Barra, Conor O'Brien Comerford, Scott Quilligan,
Joseph Dougan, Shane Griffin, Kyle Luck.
CBC: George Coomber; Jack McGrath, Daire Burke, Patrick O'Hara, Ben
McGarry, Andrew O'Mahony, Eoin Birchill; Alan McDonald, Luke
McAuliffe, Corey Hanlon; Mark Ludgate, James Morrison; Patrick
McBarron, Dylan O'Connor, Ronan O'Sullivan. Replacements, Luke
Buckley, Wanfred waterman, Gavin Kenneally, Jason Ahern, Kevin Roche,
Jack Kennefick, Tom McCarthy, David McPolin, Marcus Corcoran, Tom
Maher.
Referee, Ken Imbushe, MAR.