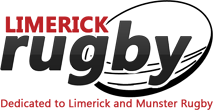 St Mary's maintain their league challenge: Richmond draw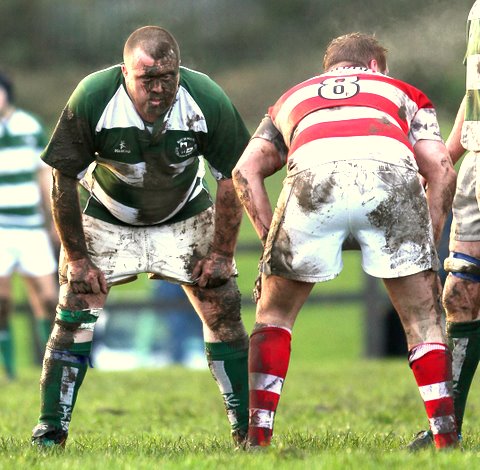 By Aidan Corr
CITY junior clubs Richmond and St Mary's had home fixtures today. At the Canal Bank Richmond shared the points with Kilfeacle and District while on the other side of the canal, St Mary's bounced back from their Challenge Shield defeat last week-end to get a deserved victory over visitors Crosshaven.
Abbeyfeale put up a fine display and recorded a home win over Skibbereen but there was no joy for either Galbally or Newcastle West, the former losing to Clanwilliam and NCW going down to Waterpark.
MJL1, Abbeyfeale 18, Skibbereen 12: Having lost to 'Skib' twice last season, revenge was very much on the Abbey minds in this game but they started sluggishly, the visitors racing into a 6-0 early lead thanks to a brace of penalties. Abbeyfeale responded with a superb cut-out pass by Derry O'Connor to create a try by winger, Philip Collins, Skibbereen replied with a penalty but an O'Connor penalty for Abbey saw them trail 8-9.
The home side took the lead for the first time when Jake Quirke broke down the blindside from a five metre scrum for a great individual tryand Derry O'Connor converted from a tight angle to push his side 15-9 in front. Abbeyfeale performed heroicly in defence with Daniel Murphy and Liam McEnery piling up impressive tackling stats but Skibbereen were rewarded with a converted penalty to set up an exciting finale to this exciting game.
A fine carry by Liam O'Connor saw Abbeyfeale gain good territory and O'Connor's second successful penalty gave his side a welcome victory.
Clanwilliam 23, Galbally 5: Played at the Tipperary venue, Galbally trailed by just seven points at the break. Shortly after the restart they got the score that got them back into the tie, a try from Adrian Jackson, but they failed to add to that five pointer. The Galbally held their own for most of the 80 minutes but as the penalty count mounted, Clanwilliam added three more penalties in succession to create a lead that the Limerick side could not come back from. A converted try near the end put a more impressive look on the scoreboard for the Tipperary side but Galbally will be encouraged by this performance.
Richmond 18, Kilfeacle and District 18: This top of the table pairing was a cracker of a game with the home side snatching a draw in the final minutes. Richmond started well and led 10-0 after 16 minutes. Corey Wells got a try after six minutes with James Reeves adding the second one and Tadhg Bennett chipped in with a penalty. Kilfeacle's only score of that half was a penalty and it was Richmond who led at the break 13-3.
With the breeze at their backs, Kilfeacle staged a come-back and two tries, a conversion and a drop goal saw them lead 13-18 going into the final minutes. Richmond needed a late score and they delivered with Keelan Stephenson going over to level the scores. Tadhg Bennett had the conversion to win the game but his kick was off-target.
Former Richmond prop Pat McNamara (pictured on left) played in the Kilfeacle and District colours on this occasion while there was also an interesting family connection with both clubs: Michael Gallagher is the Richmond coach while his brother Conor was in the Kilfeacle dug-out as coach of the Tipperary side.
MJL2, St Mary's 18, Crosshaven 12: St Mary's coach John Keehan and his assistant Sean Duggan will be happy with their side's performance in this game and with three wins on the trot keeping the 'Saints' in the mix at the top of the table, they have got off to a great start in this campaign.
Right from the kick-off, St Mary's set about their task and an early try by Niall Counihan, converted by Paul Loughran, provided the perfect platform. A Paul Loughran try followed by a penalty for the home side pushed the lead to 15-0 but it was Crosshaven who had the better of the last quarter reduced the half time lead to 15-12.
The Cork side failed to out of their half in the second 40 minutes but they also succeeded in hanging on for a losing bonus point. Paul Loughran completed a good performance for the Saints with a second half penalty while Sean Lyons missed a similar effort late in the game that could have sent Crosshaven home without that losing bonus point.
It's three wins now for St Mary's but there are very severe tests ahead between now and Christmas. Of their next five league games four are away from home.