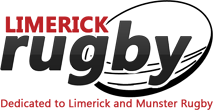 St Munchin's College and Rockwell will contest the Munster Junior Cup final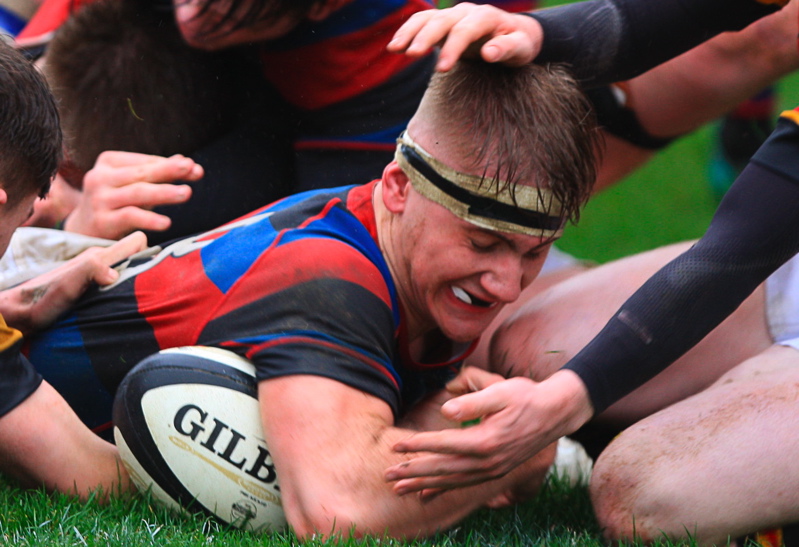 By Aidan Corr
Thomond Park
Clayton Hotels Munster Schools Junior Cup semi-finals:
THE double-header today at the Limerick headquarters provided the big attendance with some quality under 16 rugby. Both semi-finals went right down to the wire with St Munchin's and Rockwell qualifying for the final in two weeks time.
St Munchin's College 21, Castletroy College 15: There was a period in this city battle when it looked as if St Munchin's were home and hosed. They lead 21-3 well into the second half after enjoying the better of a first 30 minutes that saw them score the first try from Gus Harrington, converted by Cillian O'Connor for a 7-0 lead after nine minutes. Castletroy out-half Jack Oliver made up for an earlier miss when he split the posts with his second opportunity at the Mayorstone end to keep Castletroy in touch at 7-3. St Munchin's were stung into action by this score and they finished the half strongly, Stephen Hayes using his considerable bulk to push the lead to 12-3 and Cillian O'Connor added the extra points for a 14-3 half-time lead for the Corbally boys.
The deciding score came from a nicely worked piece of running rugby. St Munchin's used their pack to reap considerable yardage and from a scrum inside halfway, O'Connor fed the ball wide to Liam Angermann to create a man over and Josh Costello timed his off-load perfectly for Ryan Naughton to scamper down the left wing for a well-taken try, converted expertly by Cillian O'Connor.
Enter Castletroy's Jack Oliver. The scrum half somehow got in under a maul near the Munchin's line to score a try, he converted it himself and at 21-10 the result of this game was far from definite. Castletroy were now on fire and with Rhys Whyte here there and everywhere, St Munchin's defensive qualities were seriously tested. A second try for Castletroy, this time from replacement left wing Harry Lynch had their large support on its feet, Jack Oliver was just off target with the conversion but another converted try could have turned this game in their favour. Munchin's had to dig deep, they opted to run the ball from their own 22 but again conceded a penalty with minutes remaining. Castletroy ran the ball from the next phase but this time they failed to breach the Munchin's cover with referee Paudie Sheehan's shrill and final whistle music to St Munchin's ears.
Rockwell 14, Crescent Comprehensive 13: The Dooradoyle side will look back on this result with some regret. They conceded an early try, scored by Darius Achimugu and converted by Rory Collins, and although they led at the break 13-7 thanks to tries from Joe McMahon and Conal Henchy and a penalty from Conor O'Halloran, they failed to add to their tally in a tense second period.
Rockwell looked a decent side and their meeting with St Munchin's promises to be a thrilling affair.
Castletroy College:Stephen Kelly; Lee Morgan, Cillian O'Farrell, Aiden Walter, Adam Cummins; Gavin Rowesome, Jack Oliver; Alan Sands, Declan Aylward, Neil McLoughlin; Evan O'Connell, Oisin O'Shea; Rhys Whyte, Reece Kelly, Lee Burke. Replacements, Conor Davies, Andrew Clinton, Oisin Toland, Lee Bennett, Jack Roche, Noel Clancy, Luker Heuston, Harry Lynch, glen Ryan, rory Collins.
St Munchin's College: James O'Brien; Oisin Pepper, Joshua Costello, Liam Angermann, Ryan Naughton; Cillian O'Connor, Kieran Tracey; Mikolaj Imbierowski, Harry Bennis, Gus Harrington; Shane Hannan, Stephen Hayes; Shane Griffin, Kevin Rea, Konrad Jezierski. Replacements, Conor O'Brien, Rhys Costello, Benjamin Dillan, Michael Kelly, Dean McNamara, Evan Moore, Gordon Wood, James Madden, Jonathan Fitzgerald, Niall McCarthy.