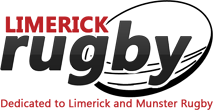 Still hope that junior fixtures can take place on Sunday next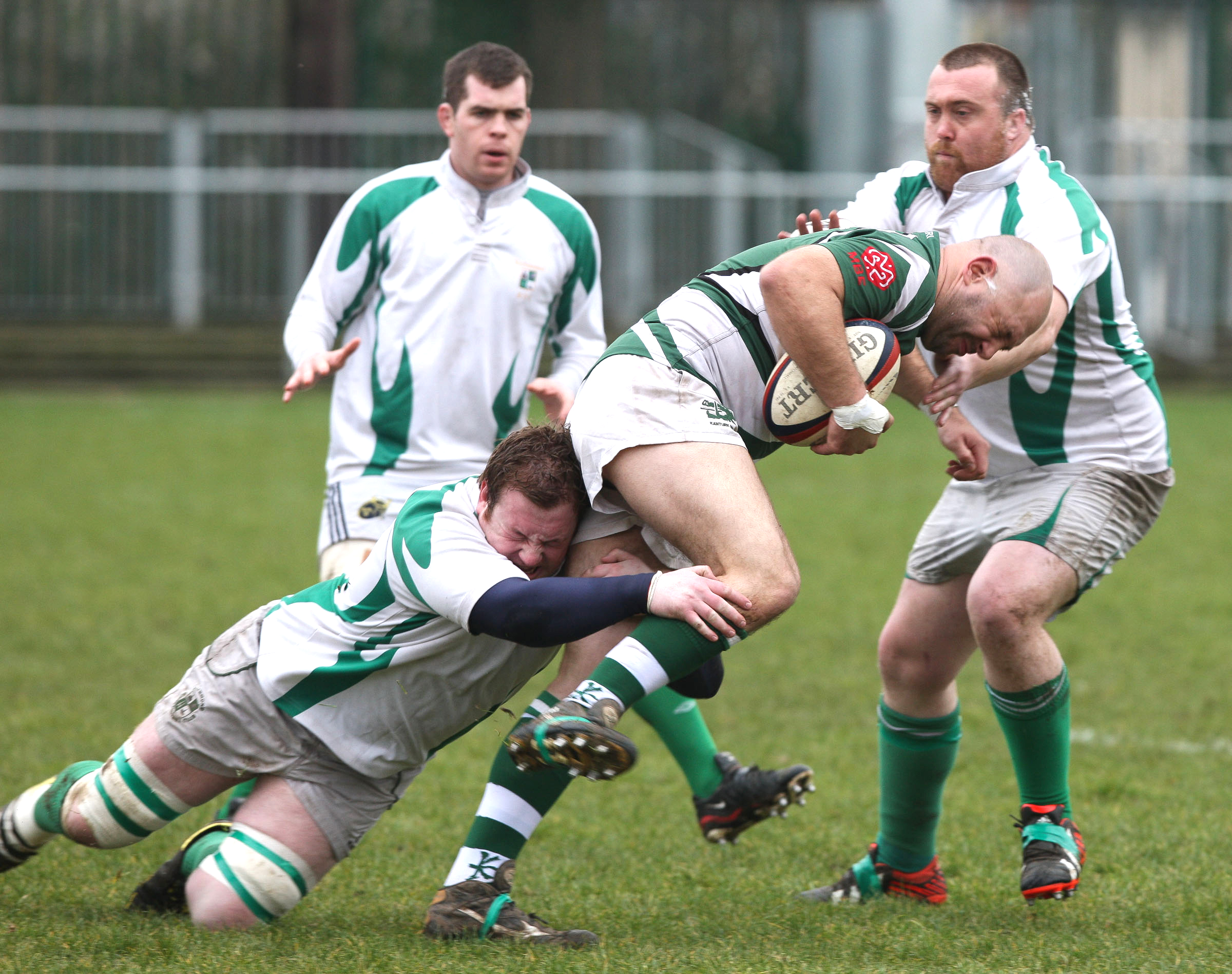 By Aidan Corr
IT'S a long shot, but there is some hope that the full programme of junior rugby fixtures can take place throughout the province this coming Sunday. Much will depend on the amount of snowfall, but there have been indications that the expected storm may clear off by Saturday night.
It is back to the Junior Leagues once again this coming week-end with all of Limerick's clubs in action. With just a handful of games left in divisions one and two, our two city sides are still in contention.
Richmond have played one game more than Bandon and Clonmel, who are placed second and third, and the city side have an advantage of five MJL1 points with two games remaining.
On form, Bandon look capable of finishing with three bonus point victories and if Richmond and Bandon finish level, the Cork side could win the title as they have one more victory than their Limerick rivals. One of the Bandon coaching team is reported to be considering a move to France with Toulouse showing interest in recent weeks.
This Sunday Richmond travel to Cobh where a winning bonus point has to be the target. They need to be really up for this one with that five point victory imperative if they are to remain in contention. Bandon travel to Shannon Town to play St Senan's. The County Clare side could do their city cousins a big favour if they could deprive the Cork side a winning bonus point, but Bandon will be hot favourites.
Fourth placed Clonmel will face a big test when they visit Newcastle West. Clon are two points adrift of Bandon and they will be meeting a Newcastle side that treats every game as if it were a cup final. A top four place remains in the sights of the 'West' and they could well add another victory in this tie to their recent good run.
Galbally had a great win last Sunday and move to three from the bottom of the table. They ran in 46 points against Skibbereen and another performance like that this week-end when Kanturk visit could see them complete a Houdini from the dreaded relegation trapdoor.
Abbeyfeale are seventh in the table at the moment but they need to get a few wins behind them in their remaining games. They entertain Clanwilliam on Sunday and should be good enough to get a home victory. News from 'Clan' is that they are struggling a bit, with poor attendances at training sessions, but they are a proud club and they will be sure to put in a fighting finish to this campaign.
In the Munster Junior League 2, St Mary's are still in with a chance of promotion. They have had a roller-coaster season so far, a journey peppered with cancellations, injuries and unavailabilities. Despite everything, the 'Saints' can still snatch one of the two promotion spots but they cannot afford to lose any of their four remaining games. This Sunday they make the short trip to Mallow where a bonus point win would make their final three outings very interesting.
St Mary's hope to have prop Daithi Byrne back from Dublin for this game as well as two other key players back from injury. The city side has not played a league game on their Grove Island pitch since last November but they will have two home games after Sunday's game with their final fixture away to Old Christians.
Young Munster and Garryowen advanced to the quarter finals of this season's Bank of Ireland Munster Junior Cup with wins over Sunday's Well and Mitchelstown, respectively. In the Munster Junior League division one, Richmond boosted their hopes with a bonus point victory away to St Senan's, Newcastle West ran up a big score in Kanturk while Galbally gave their best performance of the season with a fine win over Skibbereen.
Bank of Ireland Munster Junior Cup:
Garryowen 20, Mitchelstown 16: What looked like an impossible task for the County Cork visitors on their visit to Dooradoyle, almost became the shock result of the campaign. Garryowen got throught but there were a lot of anxious faces amongst the home fans with only four points between the sides going into the final minutes. The light blues probably deserved their victory in view of their three tries to one for Mitchelstown but they had to show their defensive qualities in the latter stages to avoid going down to a late score.
Garryowen had their tries from Barry McNamara, Brian Fitzgerald and Robert Meyer while Lorcan Burke kicked a conversion and a penalty, those five points proving crucial at the finish.
Sunday's Well 10, Young Munster 38: The Greenfields club is firing on all cylinders over the past few weeks and they got the better of the Cork side with some ease to advance to the last eight.
The Well had their moments, scoring two tries, but they had no answer to a Young Munster pack that dominated for much of this game. Mark O'Mara scored two tries for the black and ambers with Rob Guerin, Mike Madden, Adam Guerin and Cian Clohessy also getting on the try sheet. Adam Guerin chipped in with four conversions.
In other games in the Junior Cup Kilfeacle beat Castleisland 25-0 and Cashel beat Tralee 32-20.
Munster Junior League, division one:
St Senan's 20, Richmond 33: This game was held up for some time due to an injury to a player but Richmond got the bonus point win they desired to maintain their hopes of another league title. The return of veteran hooker Pat Humpreys (pictured) appears to have inspired Richmond in recent outings and the former Garryowen star marked another outstanding performance with a brace of tries.
Jeff McNamara also scored two tries with a fifth try coming from Jack O'Hanlon. Tadhg Bennett continues to influence proceedings from the ten shirt for Richmond, the former Shannon RFC man kicking four conversions.
St Senan's put up a good fight for most of the game but they just came up short in a hard-fought encounter.
Kanturk 14, Newcastle West 43: The scoreline tells the story of this league game at the County Cork venue. The 'West' built up a 19-0 lead at the end of the opening half and while Kanturk enjoyed a few good spells and scored 14 second half points, they were completely out-played over the 80 minutes.
Martin Mullane, Sean Ivess and Sean Murphy scored first half tries for the winners with Sean Herlihy kicking two conversions. In the second half, Newcastle had further tries from Brian O'Sullivan, Sean Murphy, two from Sean Ivess and two more conversions from the boot of Sean Herlihy.
Galbally 46, Skibbereen 7: They may be in the basement region of MJL1 for most of the campaign, but Galbally gave their best performance of the season with this big win. Michael O'Donovan scored two tries and there was one each from Tom Childs, Brendan Childs, Jack Donovan, Jack Hogan and Oisin Walsh with Liam Casey kicking a penalty and four conversions.
McInerney Cup final: Shannon 6, Garryowen 5: Played on Saturday, this annual thirds final did not disappoint. There was very little between the sides throughout and the excitement was maintained right to the final whistle. Mark O'Connor scored the Garryowen try but it was the brace of penalties from the boot of Shannon's Ronan Hunt that were to prove decisive.
Fixtures: (kick off 2.30pm). Saturday, 3rd March,
Munster Junior League Division 3: Chorca Dhuibhne v Ennis, Ballydavid, 2pm; Douglas-Carrigaline v Tralee, Moneygourney. Sunday 4th March, Munster Junior League Division 1: Abbeyfeale v Clanwilliam, Abbeyfeale; Cobh Pirates v Richmond, Cobh; Galbally v Kanturk, Galbally;
Newcastle West v Clonmel, Newcastle West; Skibbereen v v Kilfeacle, Skibbereen; St. Senan's v Bandon, Jim Slattery Park; Youghal v Waterpark, Youghal. Division 2: Ballincollig v Killarney, Tanner Park; Clonakilty v Muskerry, The Vale;
Kinsale v Thurles, Kinsale; Mallow v St. Mary's, Mallow;
Mitchelstown v Waterford City, Mitchelstown; Old Christians v Castleisland, Rathcooney. Division 3: Bantry Bay v Dungarvan, Bantry; Fermoy v Fethard, Fermoy; Killorglin v Charleville, Killorglin.