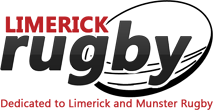 Sweet victory for Young Munster in Junior Cup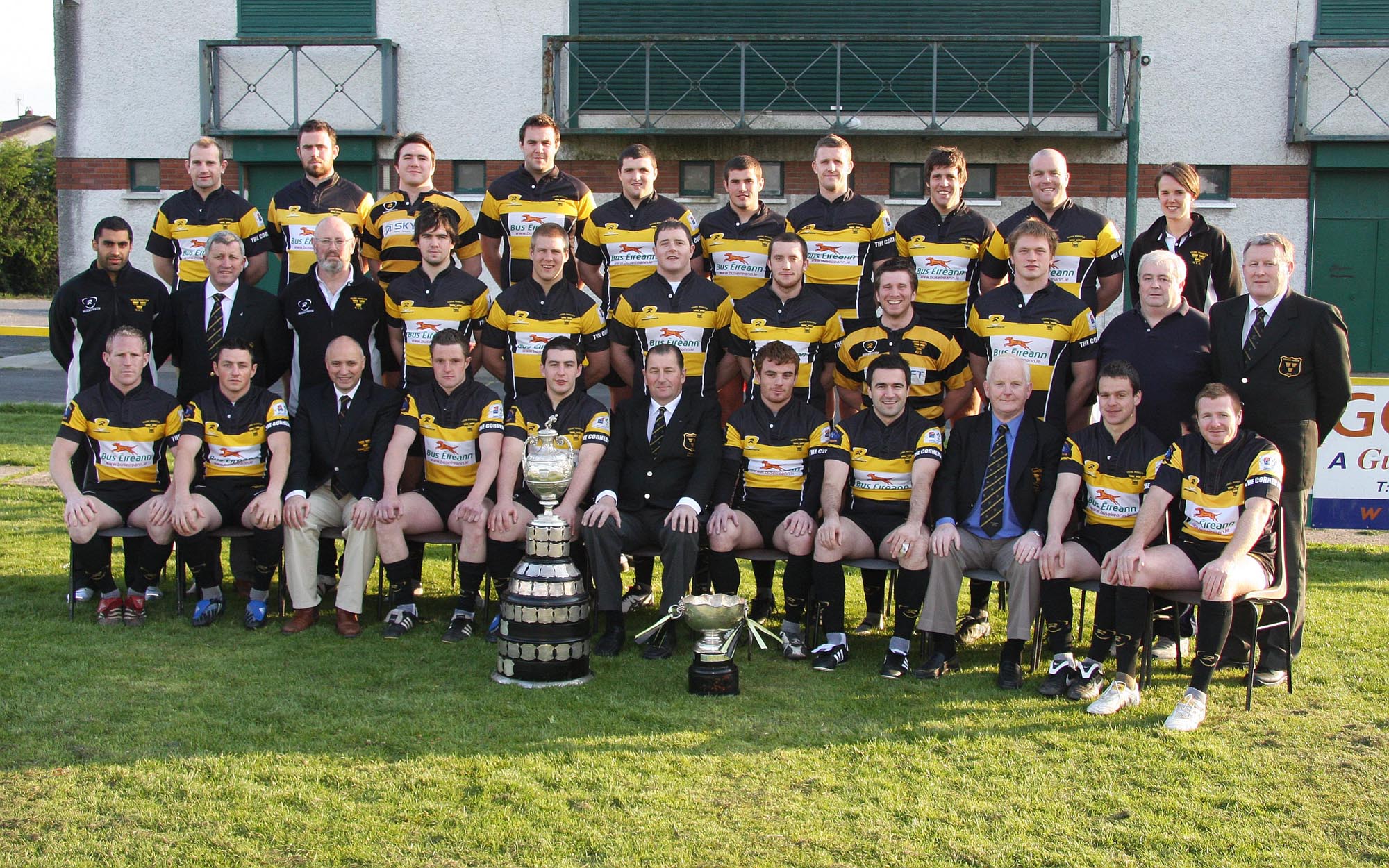 Bank of Ireland Munster Junior Cup final:
Cork Constitution 13, Young Munster 22:
PLAYED in Irish Independent Park on Sunday, Young Munster bridged a 17-year gap by winning their first Bank of Ireland Munster Junior Cup since 1999 in a thrilling decider.
Fielding a side that included 11 of the squad named for the Munster Senior Cup semi-final win over Old Crescent 24 hours earlier, the Tom Clifford Park side sent Con packing with a gutsy and clinical performance.
Constitution may have drawn first blood in the tie when they went into an early 3-0 lead from a penalty, but that was the only time that they led in this very competitive final. Young Munster responded with a forwards try by second-row Darren Gallagher, converted by Paul Downes and the travelling black and amber fans responded with appreciation. Running the ball from set-pieces, Young Munster got a second converted try that put them 14-3 in front, centre Jack Harrington haring over and Downes again accurate from the tee.
Stung by this reverse, Constitution replied with their only seven pointer of the game to reduce the lead to 14-10 while a Downes penalty put the Limerick side into a comfortable 17-10 lead coming up to the final quarter. 'Munsters' sealed the victory with the best score of the game, a sparkling backline move ending with Barry Gibbons crashing over for the visitors' third try.
The Cork side's final score, a penalty, did little to cause anxiety for the visiting supporters and the final whistle was greeted with great celebrations in the Young Munster camp.
Jack Harrington, Mark Doyle, Calvin Nash, Gavin Ryan, Ben Betts, Yasin Browne, Alan Ross, Shane Fenton, Paul Allen, Peter Meyer and Elle Mundu were all part of the matchday squad the previous day.
Young Munster: Paul Downes; Barry Gibbons, Jack Harrington, Mark Doyle, Michael Devaney; Rob Guerin, Gary Fitzgerald; Peter Meyer, Shane Fenton, Paul Allen; Darren Gallagher, Michael Madden; Yasin Browne, Darren Ryan, Sean Rennisson, Replacements, Gavin Ryan, Benjamin Betts, Alan Ross, Elie Mundu, Calvin Nash.
Transfield Cup final:
UL Bohemian 10, Richmond 11:
RICHMOND lifted silverware in Kilballyowen on Friday night when they pipped a gallant Bohs side in the final of the Transfield Cup. It was 8-7 to the Canal Bank side at half time thanks to a try by Dylan O'Dwyer and a penalty by Brian Mullins. Bohs scored a penalty in the second half but a second Mullins three pointer was to see Richmond home by the narrowest of margins.
Munster Junior 2 League Cup final:
Garryowen 33, Mitchelstown 15.
The light blues added the MJL2 Cup to their Gleeson League success with this impressive victory in Dooradoyle on Saturday afternoon. They ran in five tries in the process with Evan O'Callaghan, Andrew Flavin, Owen Leonard, Mark Gordon and Johnny Brennan all dotting down over the whitewash. Out-half Kevin McEvoy chipped in with four conversions.
The Garryowen line-out was: David Leonard; Patrick Tuite, John Brennan, Paul Neal, Evan O'Callaghan; Kevin McEvoy, James Maher; Niall Keogh, Michael John O'Hurley, Cian Callaghan; Eoin Sheedy, Andrew Flavin; Owen Leonard, Daryl Smyth, Dara Shanahan, Replacements, Brian Mulcair, Killian Power, Florian Byrnes, Mark Gordon, John Paul Baggott.
Bank of Ireland Munster Senior Cup semi-final:
Young Munster 29, Old Crescent 14:
THE scoreline indicates an easy passage for 'Munsters' in Saturday's game at the University of Limerick, but Old Crescent put in a super final quarter that will please their coaching staff.
With 25 minutes to go Young Munster led 29-0 with tries from schools player Calvin Nash, Tommy Goggin, Alan Ross, Mark Doyle and Shane Gleeson. Jack Lyons kicked two conversions.
Showing great courage and dogged determination, Old Crescent lifted their game and were rewarded with a fine try by Larry Hanly, another from Sean Fitzgerald and two conversions by Shane O'Brien.
Young Munster will meet Cork Constitution in the final on a date to be decided.
Young Munster: Craig O'Hanlon; Jack Harrington, Dan Goggin, Mark Doyle, Calvin Nash; Gearoid Lyons, Arbie Griesel; Gavin Ryan, Ger Slattery, Ben Betts; Tom Goggin, David Begley; Yasin Brown, Alan Ross, Sean Rennisson. Replacements, Shane Fenton, Paul Allen, Peter Meyer, Mick Madden, Elle Mundy, Shane Gleeson, Jack Lyons.
Old Crescent: Kevin Meade; Sean Cunningham, Paul McNamara, Larry Hanly, Stephen O'Carroll; Shane O'Brien, Val McDermott; Seaghan Gleeson, Darragh O'Brien, Alex Simpson; Cian Reale, Karl Hanly; Sean Monaghan, Kevin Doyle, John O'Dwyer. Replacements, Niall Hardiman, Stephen O'Shea, Sean Fitzgerald, Padraig Monaghan, Barry Neville, Cathal Monaghan.
Referee, Tommy O'Donoghue, IRFU.