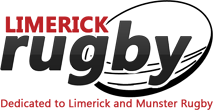 Thomond advance to the last eight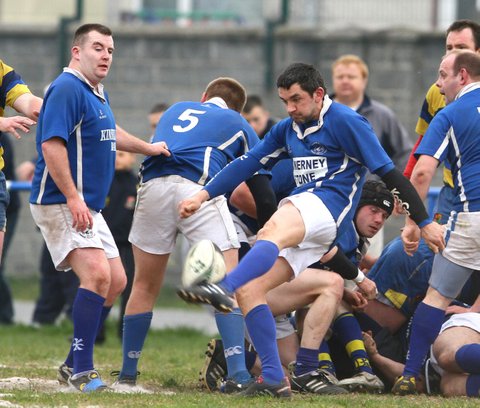 By Aidan Corr
WINNERS of the Munster Junior Challenge Cup on seven occasions, Thomond are into the last eight after a deserved victory over Newcastle West in Fitzgerald Park yesterday.
They will now be hoping to move closer to bridging a 13-year barren spell in this competition (founded in 1909) when they travel to Skibbereen in the quarter finals next Sunday. The royal blues lifted the trophy for the first time in 1971 and had to wait until 1980 and 1981 to savour success again. A hat-trick of cup final wins saw the trophy return to Fitzgerald Park in 1989, 1990 and 1991 and there is now a bubbling confidence in the club that they could again go the distance this season.
Munster Junior Challenge Cup, Thomond 15, Newcastle West 13: The home side started with a wind advantage and they were 10-0 ahead going into the second quarter of this exciting encounter. Martin Casey scored Thomond's first try, converted by Martin Ryan, who also added a conversion and a penalty. Newcastle West responded with a try by Eamonn Lane, converted by Alan Roche and the latter's penalty levelled the game at 10-10. Thomond got a crucial second try before the break when Martin Casey got in for his second touchdown but that was to be their last score of the game.
With wind advantage, Newcastle West enjoyed a lot of possession in the second 40 minutes but their only reward was an Alan Roche penalty that left just two points between the sides at 15-13. To their credit, Thomond dug deep in the final ten minutes and held out comfortably to the final whistle.
Munster Junior Plate, Bruff 5, Tralee 33: Bruff 2nds have had a good season and were hopeful of advancing in this competition in Kilballyowen on Sunday. Tralee, however, proved to be the better side restricting Bruff to a single try from Gerard O'Connell and running out deserving winners.
Presentation v Old Crescent: Unable to field a team, Old Crescent conceded the ticket to the next round to Pres.
Shannon 27, Waterford City 26: This Plate thriller went right down to the wire with Shannon edging out the visitors in Coonagh. Ronan McKenna gave a man of the match performance with a 17 point haul that included a try, two penalties and three conversions while Craig McCallum and Daithi Byrne scored a try each.
St Mary's 40, Waterpark 6: Played in Grove Island, St Mary's had this game sewn up at the interval when they led 26-6. The second half saw the Saints hold the visitors scoreless while they helped themselves to a further 14 points. They ran in tries from Johnny McNamara, Richard Wallace, Ross Kelly, Greg Barry, Marcus Costelloe and Stephen Frawley with Ben Sargeant kicking five of the six conversions.
On Saturday, St Mary's travelled to Scariff and advanced in the Webb Cup with a 16-15 victory. Scorers for the Saints were Anthony Morgan and Andrew Gleeson a try each and two penalties from the boot of Paul Loughran. Also in the Webb Cup, Thomond continued their good run with a 43-12 win over home side Fethard. Conor McMahon, Keith Kelly and Richie Ryan scored tries for the royal blues while kickers Dessie Fitzgerald and Cian Henchy shared the rest of the points.
There were a number of games down for decision in the O'Carroll Plate with Shannon beating UL Bohemian 10-5. Galbally received a walk-over from Presentation and the Richmond v Bruff game was also called off.