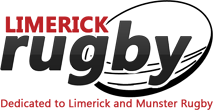 Two crucial AIL games in Limerick this Saturday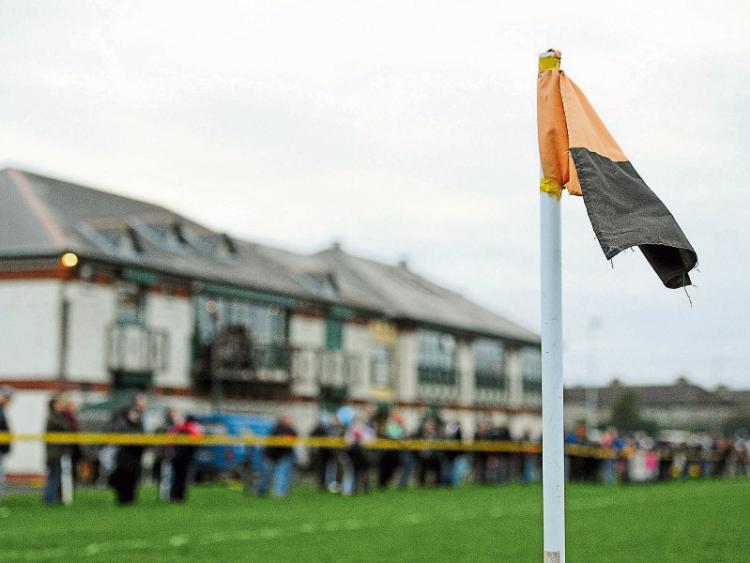 AS a light blue front row he showed exceptional talent and as a coach he led Garryowen FC to their third AIL victory but this Saturday Paul Cunningham will be trying to impose serious damage on his former club's hopes of survival in 1A. Their third AIL Championship success in season 2006/7 now seems a long way back and it is ten seasons since this was achieved. Belvo are propping up the table and they also are in need of victory.
Cunningham's contribution to Garryowen hard to match: He won the grand slam in 2006/7 and with Tom Tierney and Paul Murphy at his side the following year, he added the All Ireland and Munster Senior Cups.
The 1A situation sees Old Belvedere bottom of the table on 27 points, Garryowen and Terenure are above them on 30 points with Dublin University on 35 points, all with two games to play. This week-end UCD are at home to Dublin University and Terenure are hosting top of the table Lansdowne.
This game in Dooradoyle is arguably Garryowen's one of the most important fixtures since this league was first unveiled in 1990/1. They had seen action at the highest echelon of Irish club rugby up to three years ago and they now hover once again over the dreaded drop to 1B. Their defeat to Cork Constitution in their last outing was frustrating. They took the lead four minutes into injury time but conceded a converted try in the final play that deprived them of a crucial victory.
The light blues have been shredded of talent this season, mainly due to a succession of injuries and Munster call-ups. Both have taken their toll and despite the heroic efforts of the youthful yet gallant understudies the slide has continued. Defeat to Old Belvedere on Saturday would release the trap-door wider for the Dooradoyle side and could even provide the killer blow. 1A has provided some topsy-turvy twists and turns and there has been so little between the sides that dropping or soaring four or five places in the table on any given week-end was the norm. From fifth position some weeks back to third from bottom going into this week-end's fixtures, Garryowen have gone through various emotions. This Saturday, however, is make or break day and only a top notch performance will be good enough to give them the points.
The other big 1A game on Saturday is the meeting of Young Munster in Cork Constitution in Tom Clifford Park. Con have been 'Munsters' bogey team in recent seasons but home advantage, big support and the prospect of a home semi-final can see Gearoid Prendergastt's side through.
In 1B Shannon are at home to Buccaneers while UL Bohemian make the journey to Ballynahinch. In the other divisions Old Crescent host MU Barnhall and Thomond travel to Dublin to play Bective Rangers. Bruff are away to Midleton.
There's IRFU Referees in action across a number of competitions this weekend including the Guinness Pro12, Ulster Bank League, Women's AIL and a number of youth development competitions.
There is Ulster Bank League fixtures tomorrow (Friday night), with Kieran Barry taking charge of the colours match between UCD and Dublin University, Joy Neville will referee the game between St.Mary's College and Clontarf and Ken Imbush is in charge of Cashel versus Nenagh Ormond.
Saturday sees referees in action in the Guinness Pro12, with Frank Murphy taking charge of Zebre against The Dragons, John Lacey will be in The Liberty Stadium for Ospreys versus Leinster and Andrew Brace is on the whistle for Scarlets against Benetton Treviso.
The Women's All-Ireland League Final between Old Belvedere and UL Bohemian will be officiated by Helen O'Reilly and there is a full fixture list of Ulster Bank League games, as well as referees involved in the All-Ireland Provincial Round-Robins, U18 International Tournament in Wales, and Sean Gallagher will referee at the Melrose 7s in Aberdeen.
On Sunday, Dan Carson will referee the Fraser McMullen Cup final between Lansdowne U20 and Navan U20s.
The Women's AIL Play-Off final also takes place on Sunday between Tullamore and City of Derry and Su Carty will be on the whistle in Spollanstown. The fixtures this week-end involving IRFU referees read:
Ulster Bank League
Div1A
St. Mary's v Clontarf – Joy Neville (Referee)
UCD v Dublin University – Kieran Barry (Referee)
Div2A
Cashel v Nenagh Ormond – Ken Imbusch (Referee)
Saturday 8th April 2017
Guinness Pro12
Munster v Glasgow Warriors, Independent Park, Cork.
Ospreys v Leinster – John Lacey (Referee), David Wilkinson (AR1)
Scarlets v Benetton Treviso – Andrew Brace (Referee), Stuart Gaffikin (AR1)
Zebre v The Dragons – Frank Murphy (Referee), Eddie Hogan-O'Connell, Brian MacNeice (TMO)
Women's AIL Final
Old Belvedere v UL Bohemian – Su Carty (Referee)
Ulster Bank League
Div1A
Garryowen v Old Belvedere – Dudley Phillips (Referee)
Terenure College v Lansdowne FC – George Clancy (Referee)
Young Munster v Cork Constitution – Nigel Correll (Referee)
Div1B
Ballynahinch v UL Bohemian – Gary Conway (Referee)
Naas v Ballymena – Leo Colgan (Referee)
Shannon v Buccaneers – Mark Patton (Referee)
UCC v Galwegians – Oisin Quinn (Referee)
Div2A
Highfield v Malone – Dermot Thomas Blake (Referee)
Banbridge v Queen's University – Jonathan Peak (Referee)
Belfast Harlequins v Corinthians – Richard Horgan (Referee)
Blackrock College v Sunday's Well – Richard Kerr (Referee)
Div2B
Wanderers v Greystones – Barrie O'Connell (Referee)
Bective Rangers v Thomond – Brian Deighan (Referee)
Old Crescent v MU Barnhall – David Horner (Referee)
Dungannon v Skerries – Shane Kierans (Referee)
City of Derry v Armagh – Stuart Douglas (Referee)
Div2C
Sligo v Tullamore – Adrian Reavey (Referee)
Boyne v Rainey OB – Cillian Hogan (Referee)
Midleton v Bruff – Daithi Flood (Referee)
Seapoint v Kanturk – Peter Martin (Referee)
Sunday 9th April 2017
Fraser McMullen Cup Final
Lansdowne FC v Navan – Dan Carson (Referee)
Ulster Bank League
Div1B
Dolphin v Old Wesley – Paul Haycock (Referee)
Here is the UL Bohemian team to play Ballynahinch on Saturday: 15. Joe Murray, 14: Colin Ryan, 13: Finbar Aherne, 12: Henry Flemming, 11: Jamie McNamara; 10: Robbie Burke, 9: James Lennon; 1: Pauric Nesbitt, 2: Joe Bennett, 3: Michael Lynch; 4: Edward Kelly, 5: Daragh Frawley; 6: Noel Kinane, 7: Ian Condell(Captain), 8: Brian Walsh. Subs: 16: Peter King, 17, James Ryan, 18: Warren Kelly, 19: Cian Ahern, Joey Conway. Cover: 20, Robert Hennessy, Craig Trimble.