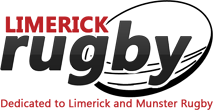 UL Bohs' Women finish round robin stage in style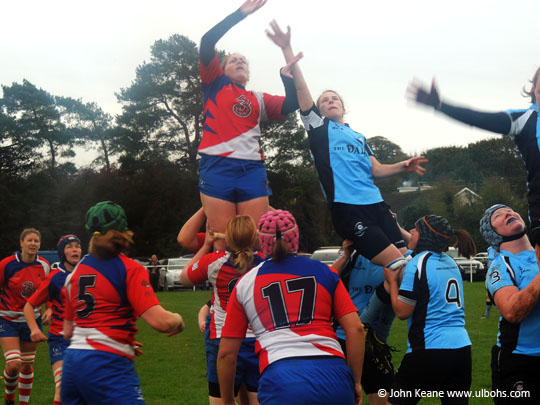 UL BOHEMIAN Women recorded another convincing win, this time over Highfield in the final of the round robin games in the All Ireland League Division 1.
With an unassailable lead at the top of the league table The Robins travelled to Woodleigh Park to take on Highfield in the final league game before the semi-final for the league title. Despite already qualifying for the semi-final The Robins were determined to put on one of their usual high performances and secured victory by 26 points to 5.
Just after three minutes with a line-out on the home 22, UL Bohs pack controlled possession and with a strong rolling maul made it to the goal line and second row Aoife O'Sullivan crashed over for an excellent try. Keeping up the pressure and with good attacking play Mairead Kelly ran through the Highfield defence and scored another try. This was converted by Edel Murphy. Twelve nil ahead after 12 minutes. But the visitors were not finished yet and ten minutes later Rachel Allen-Connolly had a strong run and secured try number three, and again Edel was successful with the extra points. In the final part of the half Highfield gained good territorial advantage and made persistent attacks on the Robin's goal line but huge defensive efforts kept them out. Just before the break Niamh Kavanagh collected the ball and made a solo run of 60 metres but was prevented from getting a try by being tackled just short of the line. Half time 19 point to Nil.
The second half produced much attacking and defensive play with neither side able to break through. Highfield put on some pressure and on 72 minutes crossed the whitewash for a well worked try. It was looking like the final score would be 19 points to 5 for UL Bohs but just on the 80th minute Eimear Considine raced unopposed to get the fourth and bonus point try. Edel was once again on target. At the final whistle it was the Robins claimed a well deserved win. 26 points to 5. Well done ladies for an excellent game and season. League table toppers with 62 points and 16 points clear of their nearest rivals.
UL Bohs women have always played quality Rugby and have made a hugh contribution to the game at local and national and international level. UL Bohs have 33 women internationals and including five Irish captains and one International referee. Some performance.
UL Bohs Squad: 1. Fiona Hayes (Capt), 2. Gillian Bourke, 3. Fiona Reidy, 4. Aoife O@Sullivan, 5. Sara Hartigan, 6. Edel Murphy, 7. Anna Caplice, 8. Chloe Pearse, 9. Katie Lynch, 10. Rachel Allen- Connolly, 11. Claire McDermott, 12. Mairead Kelly, 13. Niamh Kavanagh, 14. Liz Burke, 15. Aine Staunton, 16. Shelley Ring, 17. Cassandra Iannucci, 18. Clodagh O'Halloran, 19. Ciara Griffin, 20. Rachel O,Brien, 21. Syphonia Pua, 22. Eimear Considine.
Player of the game was Fiona Reidy.
UL Bohs will play Galwegians in the league semi-final next Sunday, 2nd April in Annacotty,kick-off at 13.00. Members and supporters are asked to come along and give support to the Robins and witness another good game of rugby.