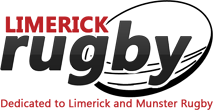 Wigan man Matt Brown is settling in well with Old Crescent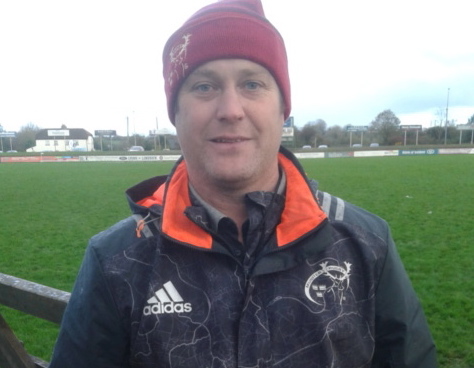 HE'S not long in the job, but Matt Brown (pictured) is already enjoying his new coaching role with Old Crescent. The former Galwegians coach, a native of rugby league stronghold Wigan in Lancashire, has settled in well in Rosbrien and the way Crescent are playing in early season, there may be honours ahead for them come next April.
Talking to Matt after the 45-0 win over Skerries last Saturday, you could sense his joy: "We are playing good rugby and getting the results. It was a big test for us today against the second team in the division and keeping them to zero is testament to the attitude of the lads. If there was a 'try of the month' for 2B a few of our scores today would surely be in contention.
"There is an amount of talent in this squad, a lot of them have played together for a few seasons and it's great to come into a culture where they want to throw the ball around. We have to keep our foot on the gas now if we want to continue our good form."
Old Crescent had won that game against Skerries in decisive fashion. It was not the first time that they had proven unstoppable in this division but they are fully aware of the hard task ahead.
The Rosbrien boys were in devastating form on Saturday and they had already achieved the four try bonus point after 30 minutes, adding three further tries in the second half.
Without the injured Brendan Guilfoyle, Crescent started at such a pace that an early score looked inevitable. It came on eight minutes, a neat interchange inside the visitors' ten metre line, serious yards by the pack and a neat show and shimmy by Larry Hanley which saw the centre run clear to the posts with Ronan McKenna adding the conversion.
The Rosbrien side came into this game with an average score of 34 points per game and they were to increase that statistic to 37 by the final whistle. They continued to dominate this tie, pinning Skerries back with quick passing, clever off-loads and destructive drives by the pack and it was 14-0 after 20 minutes with left wing Val McDermott scoring from far out on the right. It was a spectacular try and his side-stepping ability was again evident as he tore a static defence to shreds with a stunning break six minutes later that saw him zig-zag over again after fielding the ball five metres inside his own half.
Crescent retained their hunger for tries and the bonus point score came ten minutes from the break when Shane Mullally burst through from midfield for another well-worked score that had all the marks of some clever training ground routines.
Skerries made an effort to get back into the match as the second half got underway and their pack began to get the better of the scrums and mauls. It was only a temporary respite that produced no reward and Crescent sealed the win with three further tries and one conversion. Cathal Monaghan dashed over on the end of an audacious looping pass from McKenna, full-back Brian Tuohy showed he has not lost any of his pace when he sprinted over for the sixth touchdown and former Shannon out-half Ronan McKenna completed the route with a solo effort almost on the stroke of time.
It looks like the good times may be coming back to Rosbrien and they will be fancied to keep their unbeaten run when they visit Independent Park in Cork next Friday night for a tilt with Sunday's Well.