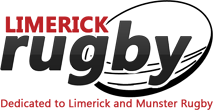 Will World Cup draw prove to be kind to the Irish?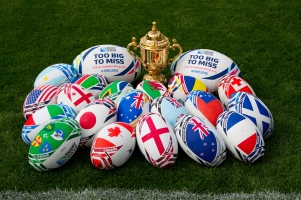 By Frank Quinn
IRELAND will be happy with the Pool draw for the 2019 World Cup but if they advance to the quarter finals they could be meeting one of the big-hitters of world rugby. The draw reads:
Pool A: Ireland, Scotland, Japan, Europe 1 and a playoff team
Pool B: New Zealand, South Africa, Italy, African qualifier and a repachage team
Pool C England, France, Argentina, Americas 1 and Oceana 2
Pool D: Australia, Wales, Georgia, Oceana 1 and Americas 2
20 squads in 4 pools.
The quarter finals are; Winner Pool A V. Runner-up Pool B. & vice versa (crossover)
Winner Pool C V runner-up Pool D and vice versa
There have been eight Rugby World Cups staged from 1987 to 2015 and seven of them were won by Southern Hemisphere countries, one by England in 2003.
Only five countries have competed in the eight finals from the 110 countries affiliated to World Rugby;
New Zealand, the triple champions in 1987, 2011 and 2015 (4 finals), Australia, two wins (four finals) South Africa, two wins (two finals), England, one win in 2003 (three finals) and France has played in three finals without a win
It is a very exclusive club, in fact you could say that RWC belongs to the Southern Hemisphere.
Ireland was ranked in the top four seeding for this 2019 draw, but we have under performed in the RWC. We qualified for six quarter finals, missing out on two, and we have never made the semi-finals. France and England have represented the Six Nations in the finals.
Only New Zealand, Australia and France have qualified for all eight quarter finals.
Joe Schmidt's stated objective for the 2015 RWC in England was to be a semi-finalist, which did not happen and he will in all probability renew that pledge for 2019 when his Irish current Irish contract expires.
Ten Irish referees have officiated at the eight RWC's and Joe Schmidt and Paul O'Connell were coach and captain respectively at the 2015 staging of the competition.
For the 2019 RWC we have been handed our best pool draw yet: Scotland and Japan with two qualifiers, we have avoided the dreaded southern hemisphere countries at this stage and will be targeting a realistic Pool win.
Joe Schmidt will be making a case for playing the home team with huge support and that Scotland are good. They beat us in the 2017 6N. Nevertheless we need to cut through all of this jargon and Ireland expects to have a pool winner and a semi finalist.
As the RWC really starts with the last eight qualifiers we hope to be in a position of being pool winners and then face the cross over from pool B of New Zealand and South Africa (we play the runner-up).
At the quarter final stage there is nowhere to hide. To be the best you have to beat the best, so we will have to raise our game and make the semis. It will be Schmidt's last RWC with Ireland and there is every incentive for him to bow out on a winning note.
We have made mistakes in the past in the biggest rugby tournament in the world, the place where real and proper rankings are established every four years.
Joe Schmidt should have learned from his 2015 experience. He did not rotate the players during the tournament and there was an over-reliance on players in some positions. Some were injured before going out and in reality should not have travelled so he needs to be very tough on his squad selection. Not fit? Don't travel.
He was also dealt a blow with injuries which he did not recover from and failed to call up replacements. I found it particularly difficult to accept blaming Ian Madigan for losing the QF after Sexton was unfit to play. We all remember that critical missed penalty. One of the reasons offered was "because of lack of matches at number ten." It was the coach's job to have professional backup in each position and to have Madigan ready for such eventualities.
Look, it is two years away but a week is a long time in rugby. We have two Six Nations tournaments to win a grand slam,and a championship and to bring together a winning formula and develop our squad of 17 forwards and 14 backs to take to Tokyo in magical 2019.