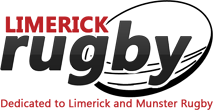 Win keeps Munster on target for a home PRO12 semi-final bonanza
By Aidan Corr
Thomond Park
Guinness PRO12 League:
Munster 22, Ulster 20
IT goes without saying that Munster will have to improve considerably if they are to beat Saracens next Saturday but they showed lots of character and plenty of courage to carve out an important league victory in Limerick today that makes a home draw in the last four a bit more likely.
There was a blow for Munster before the kick-off with Tyler Bleyendaal (pictured) reporting a twinge and dropping to the bench replaced by Ian Keatley and Duncan Williams, a calf muscle problem forcing him out. He was replaced at scrum half by Young Munster's Abrie Griesel. In the first minute, the home side lost another player, Darren Sweetman being replaced by Andrew Conway.
There was a touch of lethargy about Munster in the opening half and although they finished the first 40 minutes with a more aggressive approach, their overall first half performance was below par from what we expect from them at this venue. Neither coach would have been too happy with what they had seen and there were so many knock-ons during the 80 minutes that they could have been playing this game with a slippy Easter egg.
Ulster got the first chance to put points on the board when Rory Best robbed the ball at a ruck and they opted for the corner. They took the lineout with ease, drove Munster back and Rory Best got the touchdown. Paddy Jackson increased the lead to 7-0 with the conversion.
The home side levelled it a few minutes later, Peter O'Mahony tearing a massive hole in the Ulster defence, Keith Earls carried on the move and scrum half Angus Lloyd got over. Keatley landed the conversion to make the score 7-7 after eight minutes.
A flowing move down the right flank had Munster under pressure from the restart, Ulster set up a couple of phases, Saili was whistled for offside and Paddy Jackson kicked his side 10-7 in front with the easy to penalty on 13 minutes.
On his first start at this venue, Angus Lloyd was doing well, scoring that early try, showing good decision making at the base of the scrum and also putting in some astute kicks behind the opposing defence. It was Ulster who missed the next scoring chance, Paddy Jackson striking the ball wide of the right hand post at the Ballynanty end from a kickable penalty. Ulster then disrupted a Munster scrum with Ian Henderson coming away with the ball. Donnacha Ryan was whistled for offside in the counter attack and with the visiting pack on top at the maul, the home side had to dig deep to survive another drive from the white side. A neat kick through by Lloyd set up a Munster attack but they somehow coughed up possession. Jackson cleared, Munster regained the ball but again a knock-on spoiled good approach work. The home pack eventually nicked a turnover at an Ulster scrum to force a penalty and three minutes before the break they levelled the tie at 10-10 with Ian Keatley landing the penalty at the Mayorstone end.
It was Ulster's turn to give away good possession, knocking on an easy pass on their own 22 going into the final minute of the half. Munster got over the line but the ball was held up.
The first chance of the second half fell to Ulster. Full-back Jacob Stockdale had only to hack the ball forward to score but he missed it completely. He almost made amends immediately, bursting through the Munster defence to get over but the TMO ruled it out. Ulster's tally of knock-ons continued as replacement Jean Deysel began to make an early impression in the red jersey. Young Munster's Griesel came on to replace Lloyd on 50 minutes and a great break by Andrew Trimble brought play to the Munster line, Paddy Jackson kicking the resultant penalty to put Ulster 13-10 in front on 52 minutes. Munster continued to struggle to put together some fluency in their attack but they shot into the lead on 61 minutes, Francis Saili setting up Keith Earls for a well-taken try and Bleyendaal missing the conversion. Ulster replied almost immediately, Luke Marshall racing over as Munster's red defensive wall began to crumble. Jackson's penalty pushed his side back into the lead at 20-15 with 14 minutes to go.
Bleyendaal, Zebo and Earls combined to set up an attacking maul and Dave O'Callaghan got the try. Bleyendaal added the points to add to his Golden Boot challenge and Munster led again, 22-20 on 71 minutes.
Ulster fought to the end but they were just not sharp enough to finish some very good approach work. They got a last chance in the final minute, winning a scrum at a Munster put-in but Paddy Jackson's drop goal attempt was way off target.
Munster: Simon Zebo; Darren Sweetnam, Francis Saili, Rory Scannell, Keith Earls; Ian Keatley, Angus Lloyd; Dave Kiloyne, Niall Scannell, John Ryan; Donnacha Ryan, Billy Holland; Peter O'Mahony Capt., Tommy O'Donnell, Jack O'Donoghue.
Replacements: Rhys Marshall for Scannell 66, James Cronin for Kilcoyne 55, Stephen Archer for J Ryan 66, Dave O'Callaghan, Jean Deysel for O'Donoghue 47, Abrie Griesel for Lloyd 50, Tyler Bleyendaal Andrew Conway.
Ulster: J Stockdale, A Trimble (Capt), L Marshall, S Olding, C Piutau, P Jackson, R Pienaar; A Warwick, R Best, W Herbst, K Treadwell, A O'Connor, I Henderson, C Henry, S Reidy;
Replacements (16-23): R Herring for Best 50, C Black for Warwick 62, R Ah You for Herbst 74, R Diack, C Ross for Henry 27; P Marshall, S McCloskey for Olding 50, C Gilroy for Piutau 60.
Referee, Marius Mitrea, FIR.