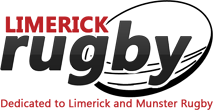 Wins for Old Crescent and Thomond on the opening day of the AIL
THERE were wins today for Old Crescent and Thomond in Division 2A and 2C respectively of the Ulster Bank All-Ireland League. UL Bohemian went down to Highfield in 2A while Bruff lost their opening 2C fixture away to Midleton.
Thomond had to dig deep for their home win over a very spirited Seapoint. They scored first through an Evan Cusack penalty but the visitors edged into a 7-3 lead. The royal blues hit form in the second period to run out deserving winners. Crescent showed great character to snatch a 21-19 away victory over Queens University, a result that hints of better things to come for the Rosbrien side this season.
UL Bohemian will be worried about their prospects after going down at home to Highfield. The Cork side were in scoring form with a 36-10 victory. Bruff were well beat away to Midleton 35-8.