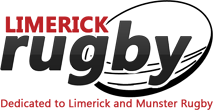 Young Munster are seeking win over Con after tonight's AIL results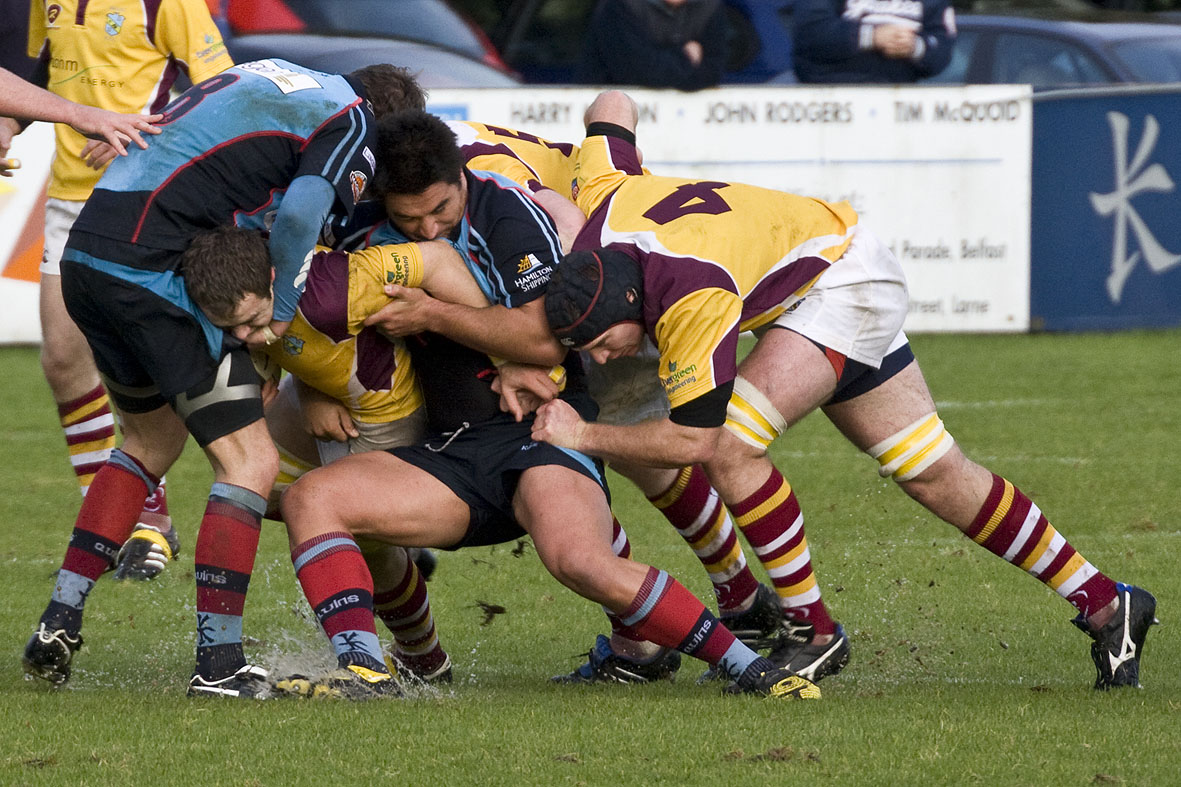 YOUNG Munster were keenly watching tonight's AIL 1A results and with Clontarf's win over St Mary's tonight pushing them level on points with leaders Lansdowne and third placed Cork Constitution visiting Tom Clifford Park tomorrow, the fight for home advantage in the semi-finals is certainly hotting up. At the other end of the table Dublin University failed to get points from their away game against UCD and remain on 35 points fourth from the bottom. Terenure and Garryowen are on 30 points with Old Belvedere at the bottom with 27 points.
A win for Garryowen in Dooradoyle and keeping Old Belvedere from getting a bonus point could push them into third from bottom if Terenure fail to get anything from their game. At the top of the table, a win for Young Munster could push them into third place going into the final series of games.
Results from tonight's games and updated league tables for Division 1A & 2A of the Ulster Bank League attached:
Results
Ulster Bank League Division 1A
Belfield: U.C.D. 32, Dublin University 19
Scorers: U.C.D.: Tries: Andrew Porter, Tommy O'Brien (2), Barry Daly ; Pen: Ciaran Frawley (2) ; Con: Ciaran Frawley (3) ;
Dublin University: Tries: Bryan Mollen, Penalty Try, Michael Silvester ; Con: Bryan Mollen (2) ;
U.C.D.: 1. Liam Hyland, 2, Sean Mc Nulty, 3. Andrew Porter, 4. Josh Murphy, 5. Emmet Mac Mahon, 6. Greg Jones, 7. Sean Mc Keon, 8. Peadar Timmins, 9. Nick Peters, 10. Matthew Gilsenan, 11.Barry Daly, 12. Jamie Glynn (Capt.), 13. Stephen Murphy, 14. Tommy O'Brien, 15. Ciaran Frawley, SUBS: 16. Gordon Frayne, 17. Robert Byrne, 18. Brian Cawley, 19. Alex Penny, 20. Gavin Mullin, 21. Tom Fletcher, 22. Andy Marks
Dublin University: 1. Eric O'Sullivan, 2. Patrick Finlay, 3. Andy Keating, 4. Jack Burke (Capt.), 5. Raef Tyrrelll, 6. Pierce Dargan, 7. Richard Dunne, 8. Tom Ryan, 9. Brian Slater (Capt.), 10. James Fennelly, 11. Bryan Mollen, 12. Kyle Dixon, 13. Michael Courtney, 14. Tim Maupin, 15. Colm Hogan SUBS: 16. Jack Boland, 17. James Bollard, 18. Charlie Connolly, 19. Cian O'Dwyer, 20. Dermot O'Flynn, 21. Roghan Osborne, 22. Jack Balbirnie, 23. Michael Silvester
Templeville Road: St. Mary's College 12, Clontarf 31
Scorers: St. Mary's College: Tries:David O'Connor, Penalty Try ; Con: Sean Kearns ;
Clontarf: Tries: Royce Burke-Flynn, Michael Browne (2), Rob Mc Grath, Sam Cronin ; Con: David Joyce (2), Rob Keogh ;
St. Marys College: 1. Thomas O'Reilly, 2. Hugo Kean, 3. Brian McGovern (Capt.), 4. Cathal O'Flaherty, 5.David O'Connor, 6. Kevin Sheahan, 7. Gus Jones, 8. Caelan Doris, 9. Patrick O'Driscoll, 10. Sean Kearns, 11. Conor Hogan, 12. Patrick Lavelle, 13. Darren Moroney, 14. Ian O'Neill, 15. Jordan Larmour, SUBS: 16. Stephen O'Brien, 17. Cathal Ryan, 18. Ciaran Ruddock. 19, Nick McCarthy, 20. Ryan O'Loughlin
Clontarf: 1. Ivan Soroka, 2. Jonathan Larbey, 3. Royce Burke-Flynn(Capt.), 4. Karl Moran, 5. Eoghan Browne, 6. Michael Noone, 7. Adrian D'Arcy, 8. Tony Ryan, 9. Sam Cronin, 10. David Joyce, 11. Rob Mc Grath, 12. Matthew Darcy, 13. Michael Browne, 14. Rob Keogh, 15. Jack Power SUBS: 16. Vakhtang Abdaladze, 17. Andrew Hynes, 18. James Doyle, 19. Mark Sutton, 20.
Ulster Bank League Division 2A
Cashel 13 Nenagh Ormon 10
Current League Table Positions
Ulster Bank League Division 1A
P W D L F A Bon Pts
1. Lansdowne 16 10 1 5 446 279 11 53
2. Clontarf 17 10 0 7 377 244 13 53
3. Cork Constitution 16 12 0 4 352 265 3 51
4. Young Munster 16 9 0 7 382 345 13 49
5. U.C.D. 17 8 1 8 340 371 9 43
6. St. Mary's College 17 7 0 10 364 422 8 36
7. Dublin University 17 8 0 9 288 388 3 35
8. Terenure College 16 5 1 10 277 336 8 30
9. Garryowen 16 6 0 10 282 383 6 30
10. Old Belvedere 16 5 1 10 248 323 5 27
Ulster Bank League Division 2A
P W D L F A Bon Pts
1. Banbridge 16 11 1 4 380 245 9 55
2. Highfield 16 11 3 2 387 188 3 53
3. Nenagh Ormond 17 10 1 6 405 307 10 52
4. Malone 16 10 2 4 326 317 6 50
5. Queens University 16 7 1 8 339 276 10 40
6. Cashel 17 8 0 9 259 277 4 36
7. Blackrock College 16 6 0 10 287 319 9 33
8. Corinthians 16 6 0 10 317 381 6 30
9. Sunday's Well 16 5 2 9 234 314 4 28
10. Belfast Harlequins 16 2 0 14 157 467 2 10