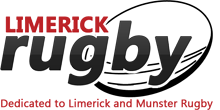 A look at Irish rugby's most successful decade to date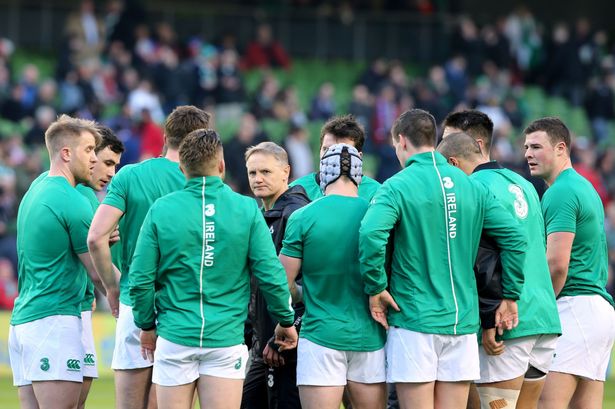 By Frank Quinn
Ireland's most successful coaches 1970 – 2019 (50 years). Most successful decade 2010 – 2019.
THERE has never been such a successful decade in the history of Irish Rugby as the one just
ended.
A grand slam, a Six Nations title, European /Heineken Champions Cup and the Guinness
PRO14 titles. Combined with a series tour win in Australia.
The Irish team was coached by Joe Schmidt with assistant coaches Simon Easterby. Greg
Feek and Andy Farrell.
Joe Schmidt's record is:  Played 76, won 55, drew 1, lost 20 – which gives him a 73.6%
unbeaten record, (Eddie O'Sullivan 2001-2008 record was the next best –   shows played 76
games, Won 48, lost 28 and a 63.1% win ratio (Niall O'Donovan was the coach to tour Japan
in 2005 – 2 wins)
The Leinster team was coached by Leo Cullen with assistant coaches Stuart Lancaster,
Girvan Dempsey and John Fogarty.
When you look back at previous decades in this century and the last century where we had
good teams at national and provincial levels which excelled at those decade periods but did
not measure up to the combined achievements of the last decade.
Many of the former international and inter provincial players and coaches will envy this
decades accomplishments
In the previous decade where we excelled with a grand slam under Declan Kidney in 2009
with a Leinster Heineken cup win to top it off in the same year and two other Heineken Cup
wins for Munster in 2006 and 2008. However 2018 surpassed this.
IRELAND'S PROFESSIONAL ERA COACHES 1996 – 2019.
P              W            D             L              %
JOE SCHMIDT (2013 – 2019)           76           55             1              20           72.4
EDDIE O'SULLIVAN (2002-2008)      76           48             0              28           63.1
DECLAN KIDNEY (2008-2013)           53           27             3              23           50.9
WARREN GATLAND (1998-2001)    38           18            1              19           47.3
MURRAY KIDD (1996-1997)               9              3              0              6             33.3
BRIAN ASHTON (1997-1998)             8              2              0              6             25.0
Irish coaches and results 1970 – 2019 (5 decades – 50 years,),
Irish coaches and results 1970 – 2019 (5 decades – 50 years,), we won 14 championships
and 11 Triple crowns since 1883 and 3 Grand Slams since 1908 (first recorded year – Wales
won)
1970's – Ireland won the five nations championship in 1974 the coaches were: Roly Meates
1975 – 1977, Noel Murphy 1977 – 1980. France and Wales were the dominant countries in
this period
1980s – Won / shared 3 championships – won 1982, 1983 – shared with France, won 1985
and we won 2 Triple Crowns in 1982 and 1985, the coaching mix was: 1984-1987 Mick Doyle.
1987 Syd Miller (Inc 1987 RWC with Mick Doyle), Willie John McBride (1983-1984) Tom
Kiernan 1981-82.
1990's – we won zilch, ex Ulster won the Heineken Cup in 1999 at Lansdowne Road,
It was the poorest and most barren decade for Ireland..
The mix of coaches was: Ciaran Fitzgerald – 1992, Gerry Murphy 1992-1995, Murray Kidd
1995/96, Brian Ashton 1997 – 1998, Warren Gatland (1998 – 2001). We were bottom of the
five nations in 1996/7/8
2000's – We won 1 championship in 2009 and one Grand Slam and we won 4 Triple Crowns
in 2004, 2006, 2007, 2009. This was extraordinary – with only one Grand Slam. It was a
hugely successful period which included three Heineken Cups (Munster 2 Leinster 1). The
coaches were: Warren Gatland 1998 – 2001, Eddie O'Sullivan 2001 – 2008, Declan Kidney
2008 – 2013, Michael Bradley did the summer tour in 2008 sandwiched in between O'Sullivan
and Kidney.
2010's – We won 3 championships in 2014, 2015, 2018 and a Grand Slam in 2018 (+ a Triple
Crown). Leinster won three Heineken Cups and we won two away tour series in Argentina
and Australia. Ireland beat New Zealand for the land mark first time ever at Soldier Field in
Chicago – in 2016.
This makes it easily the most successful decade ever in Irish rugby
The coaches were – Declan Kidney 2008-2013, Joe Schmidt 2013 – 2019. Les Kiss coached
the summer tour in 2013 in between Kidney and Schmidt.
RWC.
The Rugby World Cup was introduced in 1987 and there have been nine editions since –
where we have never progressed past the quarter final stages. The next RWC is scheduled
for France 2023, where out shortcomings in this four year event need to be rectified. The
Southern hemisphere "Own it" having won eight of the nine editions, England managed to
break their stranglehold in 2003 by taking the RWC in Australia. We live in hope to earn a
serious/official World Rugby top four ranking at the end of the 2023 Edition.