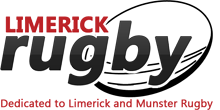 A Newcastle view as their side fails to get winning bonus point

By Tim Mulcahy
Newcastle West 10, Waterpark 3
ON a typical November day in Cullinagh NCW's first XV returned to their home ground after a hard earned draw on the hill in Kilfeacle last Sunday. The talk on the sidelines was of the need to get a bonus point against Waterpark but, as we all know, bonus points are hard earned in this league and Sunday's game would be one of those fixtures where 100% effort was not fully rewarded.
Rugby is at times a complicated game and the home side was near full strength on the day. However, you can do all the preparation you want, and try and cover all the 'what ifs' before the game, but if the team that dominates the scrum is penalised five times in this area, coaches can't prepare for those decisions.
It was a game where Michael Bourke slotted in for his first game at out-half and acquitted himself very well. The home side scored two tries in the first half coming from James Kelly and Sean Herlihy. Both conversions were missed as It was not a day for kickers with the wind very strong across the field.
A greasy wet ball made it hard to run the game out wide but the home side, to their credit, tried everything possible to get over the line in the second half. Huge credit to the Waterpark defence that kept out charge after charge from the Newcastle West pack towards the line. But keep the home side out they did.
It was a frustrating day for all involved in the junior team last Sunday. To the fans who come out week after week and follow this team there is still a lot of rugby to be played. This team is still in the running for three cups.
To the players and management, everyone who was there felt your pain. Remember, we did win and the supporters will be in Cullinagh next Sunday for the Crosshaven game.
Scores, Newcastle West, James Kelly try and Sean Herlihy a try.
Squad: Shane Magner, Sean Corbett, Declan Moloney, Gerald Griffin, Dave Foley, Brian O'Doherty, Alan O Riordan, Keelan Headd, James Kelly, Sean Herlihy, capt.; Tommy Kelleher Jnr, Ed Powell, Sean Murphy, Michael Bourke, Sean Ivess, , Damián Kelly, Donal O Sullivan, Taliolega Tuaau, Kenneth Browne Aaron O Brien, C Moloney, Jason Woulfe.
Next Sunday 20th January the Nerwcastle West First XV are at home to Crosshaven in the Munster Junior League.