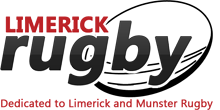 AIL Doomsday hovers over three Limerick teams this Saturday

FOR three Limerick rugby clubs, this Saturday is decision day. Shannon and Young Munster are in danger of losing their AIL 1A status while Thomond's senior ranking is hanging by a thread.
Both 'Munsters' in 1A and Thomond, propping up 2C, are on the road. This final fixture list throws up some fascinating pairings. Shannon will have to show massive improvement if they are to get points from the visit of runaway league leaders Cork Constitution on the back pitch of Thomond Park. In Dublin, Young Munster will want to finish with a victory as they take on Terenure. If they do win, they will also be doing Shannon a major favour.
Thomond's plight is more serious. They need a five point haul and ensure that
Seapoint take zero points from their home game, which could be a big ask for the Liam Fitzgerald Park side. Anything less and the royal blues will be travelling the roads of Munster next season in the MJL1. In the corresponding game at the start of the campaign Thomond had a creditable 33-22 home victory Seapoint so their fans will be hoping for 'the same again please' on Saturday.
Talking to Thomond's Declan Cusack after the defeat last Saturday, he was pragmatic about the siutation: "If the season went like the first half of our fixtures we could be leading the league now but it's not like that. We need to beat Seapoint with a bonus point next Saturday and keep them from getting a bonus point and that will need a huge performance from us. We played some great rugby in the first half today, we should have pushed on in the second half and got the bonus point, but we are still in there with a chance to survive.
"If we go down to junior rugby it would be disappointing for all the work that has been done by a lot of people here for the past 20 years
but we'll just have to move on and deal with it. The junior rugby leagues are of a very high quality in this country and we'll have to re-group. Looking at clubs that went down to junior in recent seasons it took them a bit of time to adjust. Getting players to play on a Sunday could be an issue but clubs don't appear to have that problem in the current leagues at junior level. It is what it is now, we have to get the five points in Seapoint and see what happens then."
In the other AIL games Bruff will host Midleton as they battle for a place in the top four of 2C, Old Crescent are at home to Queens University and Garryowen finish their league journey with a visit to Dublin University.