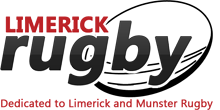 AIL wins tonight for Old Crescent in 2A and Thomond in 2C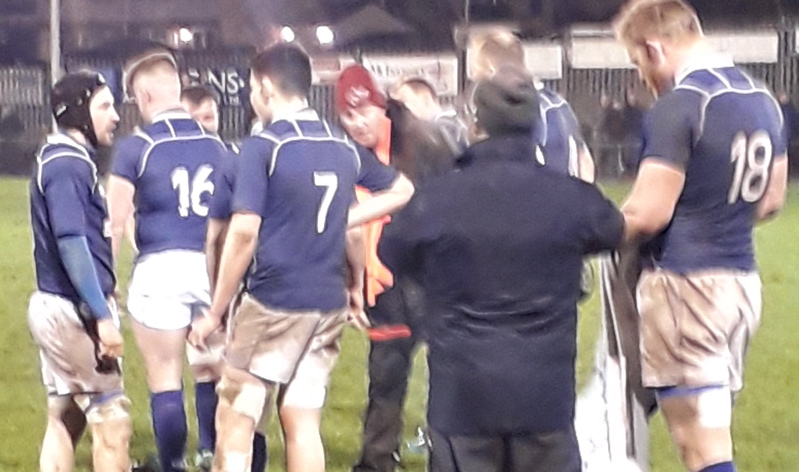 (Pictured, Thomond players taking a break during tonight's win)
All-Ireland League 2A;
U.L. Bohemian 10 Old Crescent 31
All Ireland League Division 2C
Malahide 26 Seapoint 17
Thomond 22 Bruff 17
THE business end of the AIL is well underway and there were victories tonight for Old Crescent in 2A, Thomond and Malahide in 2C.
In Fitzgerald Park, Thomond had to withstand a testing last quarter after leading 22-6 ten minutes into the second half. Bruff started well and led 3-0 thanks to a Kevin McManus penalty after 12 minutes. Evan Cusack levelled it at 3-3 on 24 minutes and a try by former Garryowen player Aaron McCloskey, converted by Cusack saw Thomond race into a 10-3 lead. The lead went to 15-6 before the break when Evan Cusack jinked through a number of tackles to touch down right of the posts and a second Kevin McManus penalty put the score at 15-6 to Thomond at the break.
Thomond increased their lead to 22-6 ten minutes into the second half but after that they had to defend in numbers.
Bruff replied on 54 minutes when their pack did all the hard work, storming over from a five metre scrum and hooker Robert Coates credited with the try.
The visitors fought right to the finish and another Kevin McManus penalty reduced the lead to 22-11 with 20 minutes remaining. Thomond were magnificent in defence but Bruff got a deserving three points with the last action of the night, McManus nailing an important kick that gave his side a losing bonus point.
UL Bohemian 10, Old Crescent 31
THEY trailed 10-3 at half time tonight, but Old Crescent burned up the 4G surface in UL tonight with a blistering second half. Bohs had an early try from Brian Walsh, converted by Mike Mullally who also added a penalty while Ronan McKenna's lone three pointer was Crescent's only contribution to the scoreboard.
The second half was a different story, Val McDermot again showing his pace with another magnificent solo try and McKenna converting to level the game at 10-10 with just two minutes played. The power of the Crescent pack then forced a penalty try to go 10-17 in front on 57 minutes, Ronan McKenna converted his own try soon after and a Brian Tuohy try, converted by Kevin Meade, ended a most impressive 40 minutes for the Rosbrien boys.