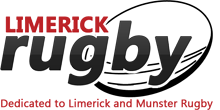 Betts hopes move to Tigers will advance career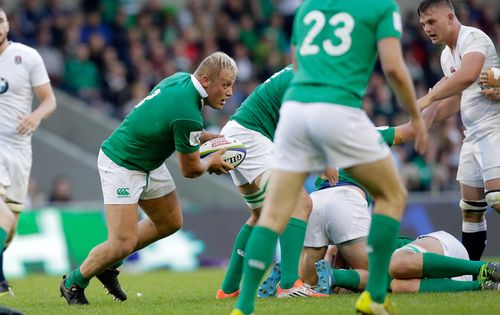 AS hinted on this website last week, Benjamin Betts (pictured) has been confirmed today as a member of the Leicester Tigers on a one-year contract.
Born in Limerick, Betts began playing rugby with Estuary RFC in the Foynes area and then moved to Young Munster as well as playing age-group rugby with Munster. He played for Ireland Under-19s before his elevation to the squad that reached the final of the World Under-20s Championship this summer.
Tigers director of rugby Richard Cockerill said: "Ben came through a strong system at Munster and played in the World Under-20s this year. We think he is a player with big development opportunities in him and we welcome him into the Tigers Family.
"Traditionally we have seen Irish players come here and do very well, including the likes of Geordan Murphy, Johne Murphy, Leo Cullen, Shane Jennings, Frank Murphy and Niall Morris who all served the club very well."
The move will provide a a challenge for the 19-year-old. According to a source close to the player, he knows just one member of the Tigers squad, who played against him in the recent under 20 championships in Manchester and was 'disappointed' that Munster did not make an effort to hold onto him. He will train with the Tigers senior squad and the Premiership club has indicated that should he succeed in featuring in first team games, he may be offered a more extensive contract.
Betts was outstanding for Ireland in the World under 20s, his scrummaging, particularly in the win over the All Blacks, a feature of some exciting forward play. It is a win-win situation for Young Munster's tight head: success with the Tigers will put him into the international spotlight, possibly with World Cup contention while the experience he will gain with Leicester will be extremely valuable.