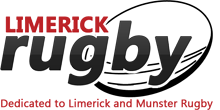 Bonus point for Garryowen as Shannon fail to build on recent form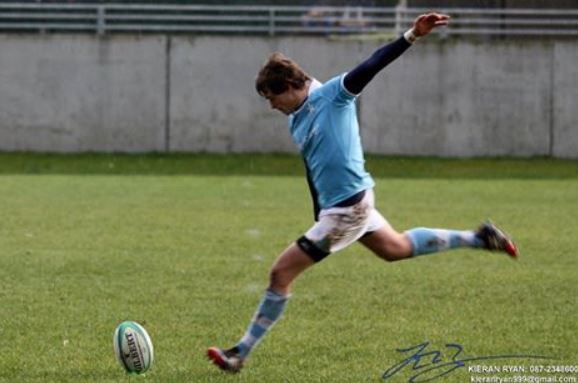 By Aidan Corr
in Thomond Park
AIL 1A:
Shannon 7, Garryowen 28
INSPIRED by a fine display from their out-half Jamie Gavin (pictured), Garryowen collected a winning bonus point tonight at headquarters. Their pack was superb with the second-row partnership of Kevin Seymour and Dean Moore on top throughout while behind the scrum, Gavin, Peadar Collins and Liam Coombes kept the Shannon defence under almost constant pressure.
Shannon were rocked in the opening 30 minutes, failing to put
together even a single move that would threaten the visitors' line.
They trailed by 13 points well into the last ten minutes of the half
and while they finished the opening 40 minutes with a flurry, they
were playing second fiddle to a well orchestrated GFC.
It was 0-18 to the light blues as the sides went in for the half time
break, their pack showing their superiority in the maul once again and getting his second touchdown.
Right from the start, Garryowen put their marker down and they went
ahead after 8 minutes, Jamie Gavin's lengthy skip pass sending right
wing Liam Coombes over in the right hand corner, Ballynanty end. The
expected response from Shannon was not evident. They struggled with
their exit and with the penalty county rising against them, Peadar
Collins put Garryowen 0-8 up with a penalty kick from outside the ten
meter line and right in the middle of the field.
The visitors then had Alex Wooton stretchered off but the
next score also went to the visitors, back-row Diarmuid Barron credited with
the touchdown after a text book penalty, lineout and maul from the Garryowen
pack and the lead increased to 18-0 before the break with Garryowen getting a third try courtesy of Liam Coombes
Shannon needed the first score of the second half if they were to get
a foothold in this game but it was the visitors who continued where they left off, Kevin Seymour getting over after lengthy pressure from the light blue pack.
The bonus point secured, Garryowen surged forward again from the restart and Peadar Collins capped a fine performance with his side's fifth try. Interestingly, Collins failed to land any of the five conversions.
Right at the finish Shannon gave their fans something to shout about when scrum half Aaron Hehir made a fine break and Ronan Coffey got over for a consolation try, converted by Ben Daly.
No doubt Shannon supporters will be asking what went wrong in this fixture, mostly after their fine win last time out in Dublin. They were out-gunned tonight in a lot of key areas of the field and were well beaten before George Clancy's final whistle.
Scorers: Shannon: Tries: Ronan Coffey; Con: Ben Daly.
Scorers: Garryowen: Tries: Liam Coombes (2), Diarmaid Barron, Kevin Seymour, Peadar Collins; Pen: Peadar Collins.
Shannon: 1. Conor Glynn, 2. Ty Chan, 3. Tony Cusack, 4. Sean Walsh, 5. Jade Kriel (Capt), 6. Kelvin Brown, 7. Charlie Carmody, 8. Luke Clohessy, 9. Jack Stafford, 10. Ben Daly, 11. Eathon Moloney, 12. Ger Finucane, 13. Patrick Ryan, 14. Ikem Igweuru, 15. Jamie McGarry, SUBS: 16. Jordan Prenderville, 17. Sam Karlsen, 18. Ronan Coffey, 19. Aran Hehir, 20. Robbie Deegan
Garryowen: 1. Niall Horan, 2. Liam Cronin, 3. Andrew Keating, 4. Kevin Seymour, 5. Dean Moore, 6. Diarmaid Barron, 7. Jack Daly, 8. Tim Ferguson, 9. Rob Guerin, 10. Jamie Gavin, 11. Liam Coombes, 12. Dave Mc Carthy, 13. Peadar Collins, 14. Alex Wootton, 15. Jamie Heuston SUBS: 16. Mike Sherry, 17. Mike O Donnell, 18. Sean Rennison, 19. Evan Maher, 20. Cian O'Shea, 21. Alan Fitzgerald, 22. Andrew O'Byrne.