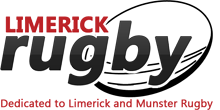 Can Axel and Rassie turn the tide for Munster?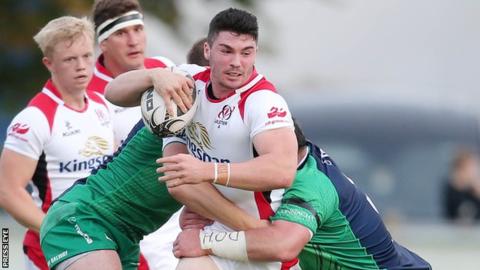 (Pictured, new Munster centre Sammy Arnold)
SINCE Munster made their European breakthrough in season 1998/99, we have had the experience of dealing with five different head coaches. Declan Kidney reigned over two terms with Australians Alan Gaffney and Tony McGahon, New Zealander Rob Penney and local legend Anthony Foley all taking on the responsibility between 2002 and 2016..
On July 1 newly-appointed director of rugby Johann 'Rassie' Erasmus became the first South African to head up the coaching staff with the province and we wish him well in his new role. Whether he can lead the reds back to European glory and/or Pro 12 success remains to be seen but the whispers from the red camp indicate that he is a man that 'knows his stuff, gets on with the job and has a nice attitude.'
Not bad to start with! With the standard of rugby increasing all the time in both competitions, the road forward is not going to be easy.
Let's first of all look at the current Munster squad for 2016/17. There are a few names that will be unknown to some of our readers such as 32-year-old tight head prop John Andress who comes direct from Scottish club Endinburgh. He will be expected to fill in for BJ Botha who has returned to the southern hemisphere. Andress played for Ireland A and will be in the senior age section of the squad.
Corkman Darren O'Shea returns to the Munster squad after a successful stint with Worcester Warriors whom he helped to promotion to the Aviva Premiership. 23-year-old Darren played with Dolphin and is on a two year contract.
Centre Sammy Arnold is an exciting addition, having played with Ulster. He too is on a two-year contract as is John Madigan, son of the former Bohemian RFC star of the same name. The noticeable feature of these signings is that they are all fairly hefty boys and of 'hand me down a star' measurements. Peter McCabe was a member of the squad last season and is retained. He is formerly of PBC, Kanturk and Dolphin.
Those who did not make the cut this season, and were involved in the previous campaign, include South African BJ Botha, Shane Buckley and Jordan Coghlan of Garryowen, Denis Hurley, Cathal Sheridan, Gerhard van den Heever and Mario Segario.
Apart from the signing of second-row Jean Kleyn, we can expect the same players to strive for success during the coming season. There are three scrum-halves, Conor Murray, Tomas O'Leary and Duncan Williams; three out-halves, Ian Keatley, Tyler Bleyendaal (who could also feature in the threequarter line), and Johnny Holland. Alex Wooton of Garryowen is another newcomer to the squad after some impressive displays with the light blues in the AIL while Shannon's Sean McCarthy (nephew of Munster legend Mick Galwey) is also included.
Defeats away from home proved costly for Foley's boys last season and that will have to be addressed. Disappointing attendances for home games, particularly in the league, have also not helped but we are getting good vibes over the past few weeks that this coming season could see Munster, and their famous red army, return to the periphery of 'the good old days.'
Directors of rugby, head coaches, backs coaches, scrum coaches can only do so much. It is the players who have to deliver when the dressingroom door is slammed behind them and the first months of the season will give us a better idea of what is in store in early May 2017.
Munster squad 2016/17: John Andress, Stephen Archer, Sammy Arnold, Tyler Bleyendaal, Cian Bohane, Duncan Casey, Andrew Conway, Robin Copeland, James Cronin, Keith Earls, Dave Foley, Billy Holland, Jason Holland, David Johnston, Ian Keatley, Dave Kilcoyne, John Madigan, Peter McCabe, Sean McCarthy, Conor Murray, Kevin O'Byrne, Dave O'Callaghan, Tommy O'Donnell, Jack O'Donoghue, Tomas O'Leary, Peter O'Mahony, Darren O'Shea, Donnacha Ryan, John Ryan, Francis Saili, Niall Scannell, Rory Scannell, Mike Sherry, CJ Stander, Darren Sweetman, Duncan Williams, Alex Wooton, Simon Zebo and Jean Kleyn (depending on work permit clearance).
Director of Rugby Rassie Erasmus, Head Coach Anthony Foley, Defence Coach Jacques Nienaber, Scrum Coach Jerry Flannery and Technical Coach Felix Jones.
Those who left the squad from the previous season include BJ Botha, Shane Buckley, Jordan Coghlan, Denis Hurley, Cathal Sheridan, Gerhard van den Heever and Mario Segario.