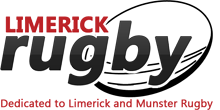 Can Ireland deliver and be crowned 'grand slammers'?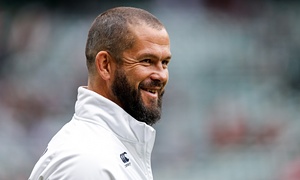 (Andy Farrell: a man who will have mixed emotions at the final whistle)
By Frank Quinn
IT may be Cheltenham week and it may be St.Patrick's weekend, but there is only one weekend for Irish fans as Rugby Super Weekend grabs the attention of the nation. There is only The One Game in town and that is Ireland v England at the Aviva Stadium. We played four and won four and we sit at the top of the table. The final game is against England on Super Saturday, March 18th at 5 pm at the Aviva Stadium, where we will, in my opinion, add another Grand Slam to our 6N title record
Grand Slam is only two words and if you say them quick they are gone, but they remain in our memory. Already we have celebrated three in 150 years. The last one was in 2018. Now that was not so long ago. At one point in the last century we had a gap of over sixty years in between Grand slams, that is two or three generations, now it's only one generation.
We have been impressive in winning four games out of four, as the best team in the competition, England has played four and lost two and have a minus points difference of 22 so we are warm favorites to win. England were well and truly trounced by France in the last game after making changes to the selection. It is impossible to think of them beating us with our rich form in this competition. The interesting decisions by Steve Borthwick in his selection will be watched carefully as he has a big pool of professionals to choose from, including Andy Farrell's son Owen.
Can we lose it? Yes, but only if we get beaten (pointless) by England and France take the maximum points win over Wales which would see the French declared the champions. France know that and will pile it on against Wales just in case we slip up. The most England can achieve is to spoil the party and hold us to zero points from the fixture.
Do we have some selection difficulties? Yes, we have, as five of the selection for the Scottish game had to leave the field due to injuries. We have a professional squad of forty at our camp for this game and selections have interchanged during the four games we won. The medical assistance will reduce some of the injuries and help a number of players to be available for selection. For the selection we are leaving it to the coaching staff to make the call on Thursday.
We should not really have to worry about beating Eng;land or worry about who plays or where except that after the kicking display by Johnny Sexton, we would not want to lose him under any circumstances. Sexton has equalled Ronan O'Gara's all time record of points in the 6N. What an achievement! I'm sure Ronan was one of the first to congratulate him.
We have the squad depth to beat any 6N teams so we should continue in this winning vein and finish the job. Injuries and changes are part of rugby and we are well positioned to deal with the position we are in now with injuries What is the coach doing this week for the six day turn around? Number one on his list is to indicate who he would wish to play against England. Then start deleting the injured, not available, then mark down the possible alternatives to each vacant position and then name the replacements. That was easy for a Monday morning start! Then throw in the views from the match video coach and the comments of all the coaching staff, under lock and key for the moment.
After the travel and the rest, a day of light training for the 37 players in camp plus a few additions, but a bit of extra work for the players who are sweating on medical reports on the injured players (five) to see if they can slot into any vacancy which may arise. Players are human and the fourteen who were not in the team squad against Scotland are hopeful of getting the nod from Andy Farrell and getting promotion. Who would not want to play against England at the Aviva? They may tell Andy truthfully "I will play in an position". The squad players will know and they will have figured out who is doubtful and what positions might become available.
The coaches have to watch the French/England game on video and other games and decide on a strategy to beat England, then pick a team, starters and replacements who will fulfill their wishes and beat England. This sounds easy but there are always very close calls in the selection process in addition to assessing medical reports. In a training week – form, effort, enthusiasm, commitment, fitness, all of the elements of sport are all under the microscope. The training week will seriously count with the number of injuries sustained, and remember, "If you are not fit, you should not be playing ". It will be a nervous week for a half dozen of hopefuls in the squad.