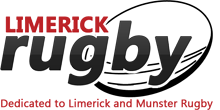 Champions Richmond take title with some style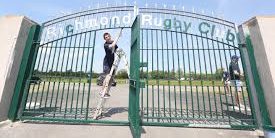 WITH Richmond celebrating their Munster Junior League triumph last Friday night thanks to their win against Thomond, it was back to the chasing group this Sunday with relegation very much on the mind of some of the clubs. Newcastle West went down to Clanwilliam, Abbeyfeale suffered a heavy defeat at home, Galbally-Midleton were beaten by Waterford but the highlight of the day for Limerick fans was St Mary's win away to a fancied Thurles RFC.
Here are the reports to hand:
Newcastle West 26, Clanwilliam 34: THERE was little between these two sides in the first half which ended with 'Clan' leading by a single point, 14-15. NCW's scores came from Jason Woulfe and Sean Murphy while Alex O'Halloran was successful with the conversions. The Tipperary side were that more tuned in and they fully deserved their victory while Newcastle West's second half scorers were Alex O'Halloran and Sean Murphy a try each with O'Halloran scoring one of the conversions.
Thurles 14, St Mary's 23: THE Saints got the win they wanted today but they failed to add the fourth try that would have given them a winning bonus point. That result leaves them dependent on winning their final game, a home fixture against Newcastle West, which will not be easy.
The Grove Island side burst out of the blocks from the start and they were leading 20-7 at the break. Keith McManus was in fine form in this game and he scored a brace of tries, Paul Loughran converted both and added two penalties, but two minutes before the break the home side scored a converted try on their first real attack on the St Mary's line. Paul Loughran kicked a second half penalty and while the city side had most of the play in the second half they failed to add to their try tally. Newcastle West, who are still in the Munster Junior Cup and meet Shannon in the next round, will come to Grove Island in the Saint's final fixture, a game that could decide their fate regarding who goes down to division two next season.
Waterpark 71, Abbeyfeale 28: THERE were fifteen tries scored in this league game but it was the Limerick side that came out the worst. 'Feale were in touch in the opening half but the flood gates opened as the game progressed with the home side sauntering home with eleven tries.
Section B, 15, Galbally-Midleton 15, Waterford City 30: The amalgamated club failed to make it three wins in a row today when they went down at home through double figures.
Thomond 26, Richmond 32: PLAYED on Friday night in Liam Fitzgerald Park, Richmond confirmed their superiority with a performance that justified their title victory. Thomond led 26-25 in the dying minutes of this thriller but, down to 14 after a yellow card, they conceded a seven pointer to win the tie.
The Canal Bank side got the first score when Keelan Stephenson got over for an unconverted try and Thomond replied when Adam Guerin kicked a penalty to bring the score to 3-5. The sides traded penalty kicks, Guerin for the home side and Tadhg Bennett for the visitors and it was 6-8 going into the second quarter. Another Bennett penalty edged Richmond 6-11 and this ding-dong battle continued with another Guerin penalty closing the gap again to two points. The next score was important and it went to Richmond when Jeffrey McNamara continued his recent scoring run with a well-taken try to bring the score to double figures, 9-18. Thomond responded before the break with a Jack Cosgrove try, converted by Guerin, to leave Richmond leading 16-18.
Richmond started the second half in determined fashion and from a well-controlled scrum, Jordan Dillion got over the whitewash to make it 16-25 but after two claims were ruled out by the referee, Thomond set up a maul which was finished by Dean McGinn, Adam Guerin's conversion putting them into the lead for the first time. With time running out Richmond made good territory gains and James Reeves burst over the line with Tadhg Bennett's kick giving them a win deserving of champions.